Regular price
Sale price
$38.00 USD
Unit price
per
Sale
Sold out
Written by David J. Pleasance and Trevor Dickinson. First published in 2021 by Unicorn Publishing Group in the United Kingdom. 


Hardback Edition
165 × 240 mm portrait format
368 colour and b/w pages
130g/m² semi-matt paper
Offset printing, sewn binding
Surface sealing and UV-resistant
From Vultures to Vampires: 25 Years of Copyright Chaos and Technology Triumphs: 1995-2004 (1) 
Foreword by Bill Winters (Amiga Bill). 
This is a fascinating account of the fate of Commodore Internationals' assets after its 1994 bankruptcy and 1995 auction. David John Pleasance, former managing director of Commodore UK, takes us on a roller coaster ride of dizzying highs and depressing lows as corporations and key individuals fought to resurrect the fortunes of the once-popular Amiga computer. An intriguing and twisted tale tells the story of trademark disputes, patent issues, copyright controversies, and lawsuits – and the dedicated and passionate people who refused to let the dream die.

David John Pleasance is considered one of Commodore's most significant Senior Executives, with a 12 ½ year global career. It is widely recognised that his marketing initiatives were responsible for Commodore UK holding the top spot of all the CBM subsidiary offices.

His first book, Commodore – The Inside Story, was universally acclaimed as an essential work.

Trevor Dickinson: Highly regarded Commodore and Amiga expert, with an in-depth knowledge of the company, its people and products. Trevor is also the man behind A-EON Technology, the designers and manufacturer of the AmigaOne X1000 & X5000 next generation PowerPC computers and the AmigaOne A1222 mid-range machine.
Pleasance about his book


Starting from the day when Escom were the highest bidder at Commodore's liquidator's auction in New York, how their attempts to relaunch the Amiga spectacularly failed, then the troublesome years when our beloved computer bounced around from company to company, Viscorp, Quickpack, Gateway 2000, etc. and beyond.
This book leaves no stone unturned in revealing how the Commodore-Amiga assets became the target of a multiple of companies and individuals, some of whom were seemingly only interested in what they could gain out of it financially, and not even interested in supporting any of the many devotees who were trying to keep the dream alive. In fact there was so much underhand and sometimes vicious activity with "Cease and Desist" orders and lawsuits aplenty (some still ongoing!) it was bringing a cloud over our erstwhile "happy go lucky" community. However, all throughout this, what some people may call, "dark period" and almost in spite of it, there have been some genius individuals and legitimate companies who have produced and brought to market some of the most technologically advanced software and hardware ever seen.

This book exposes those companies and individuals who brought negativity and celebrates those who have against all odds prevailed and are now ensuring the Amiga not only "lives on", but improves the potential to expand our community.
Included products

Book + PDF (when available), bookmark, postcard
Production quality

Hardback edition, reliable binding, UV-stable offset printing, varnish-protected pages
Share
View full details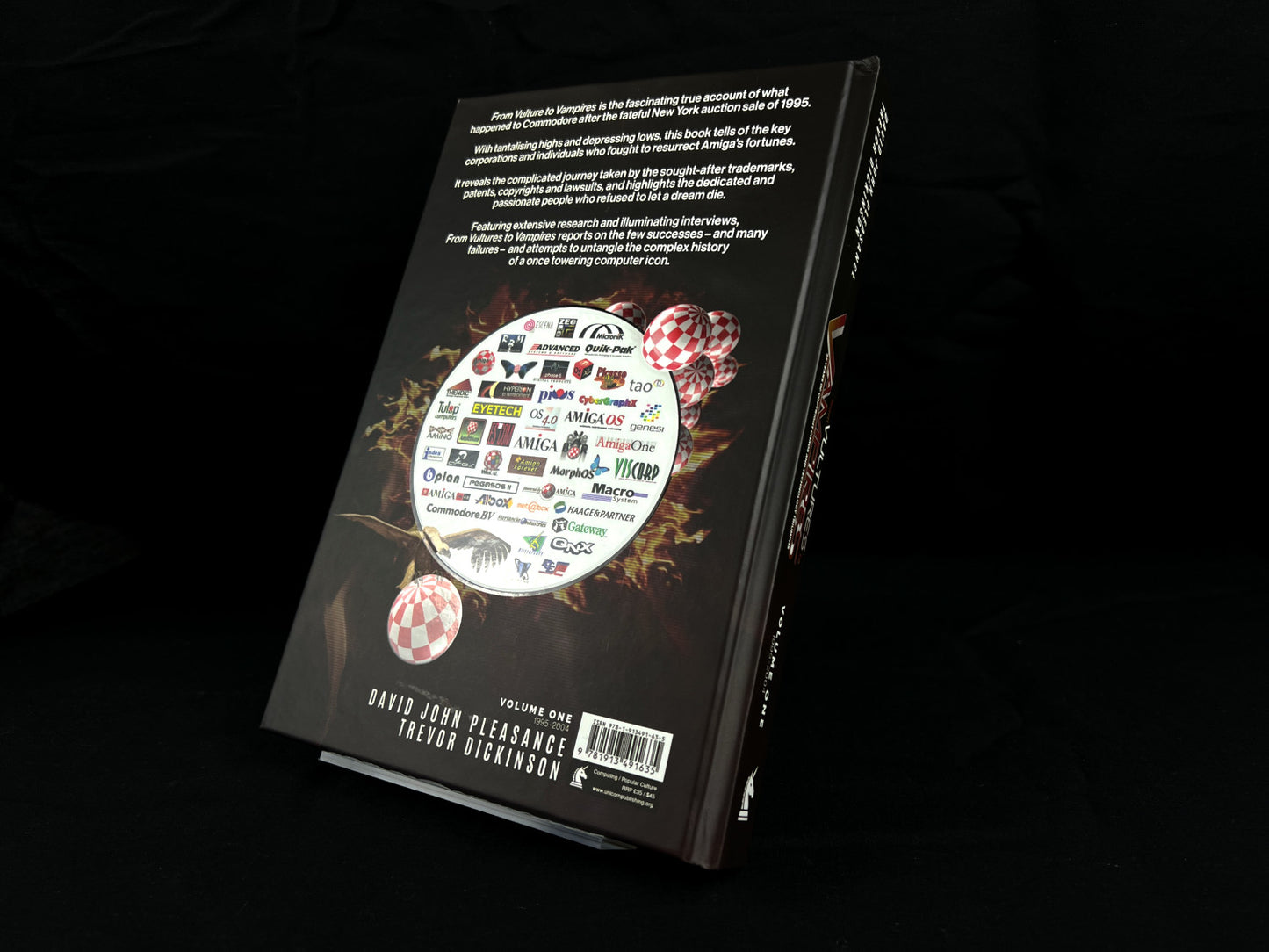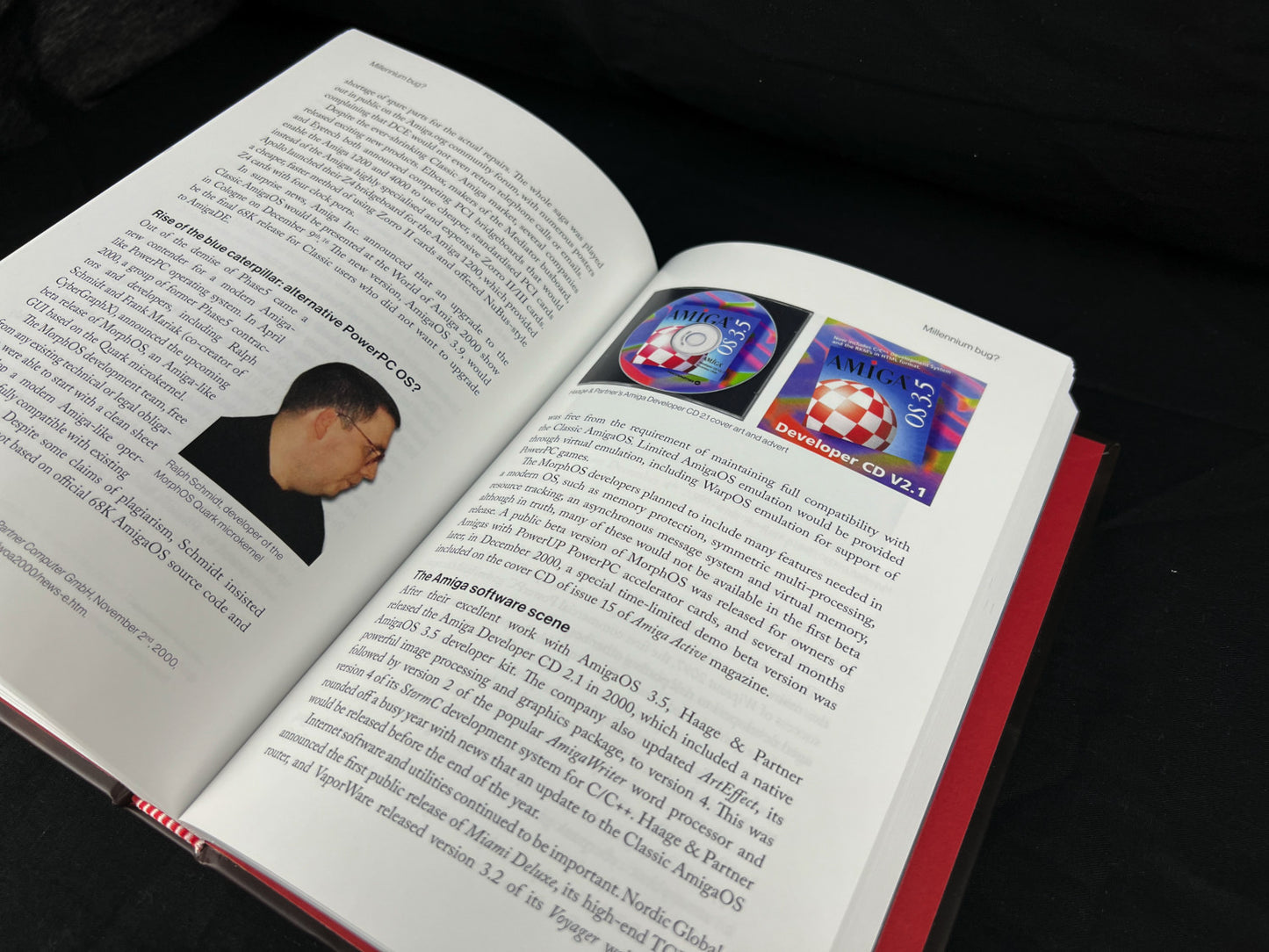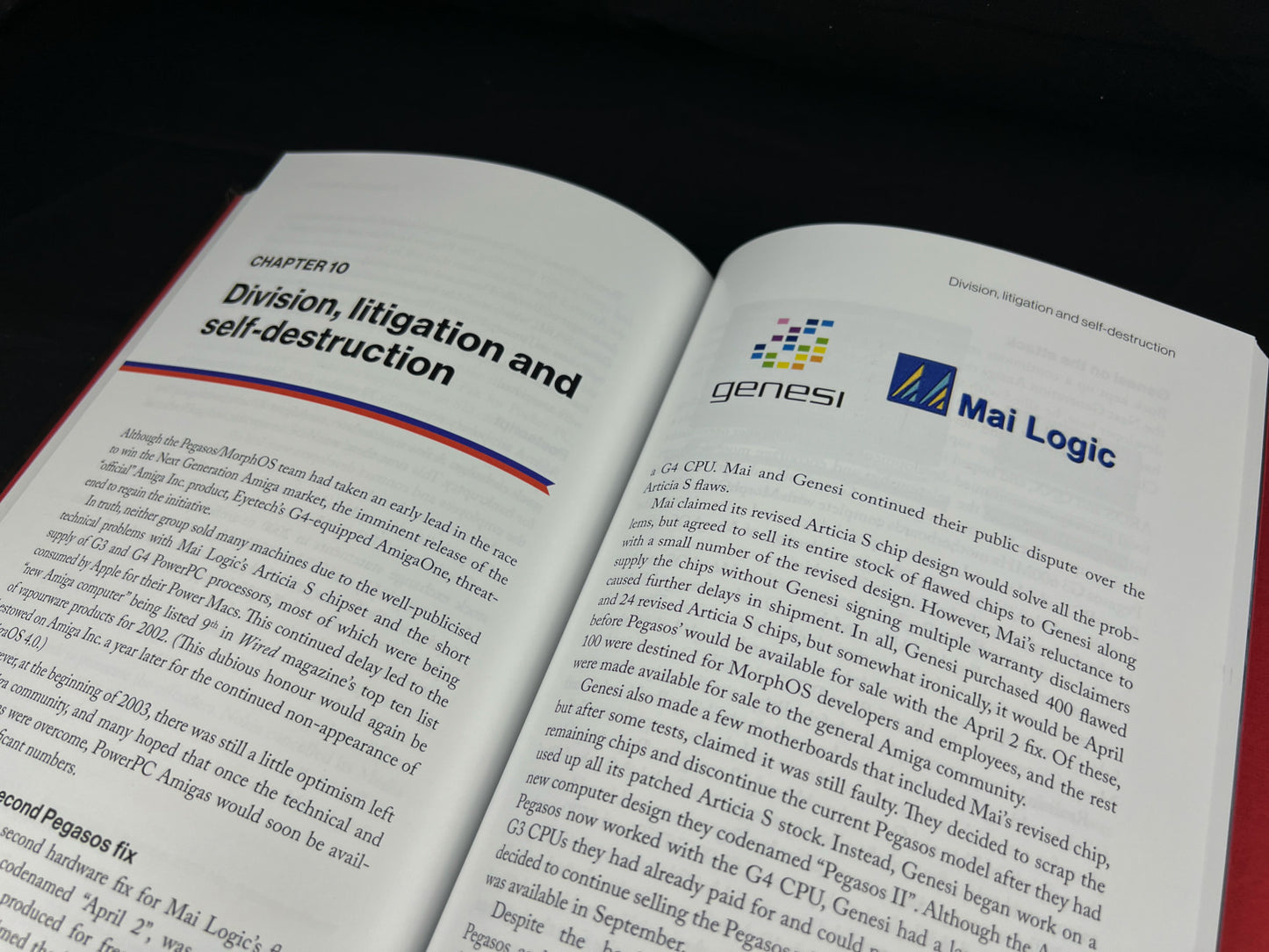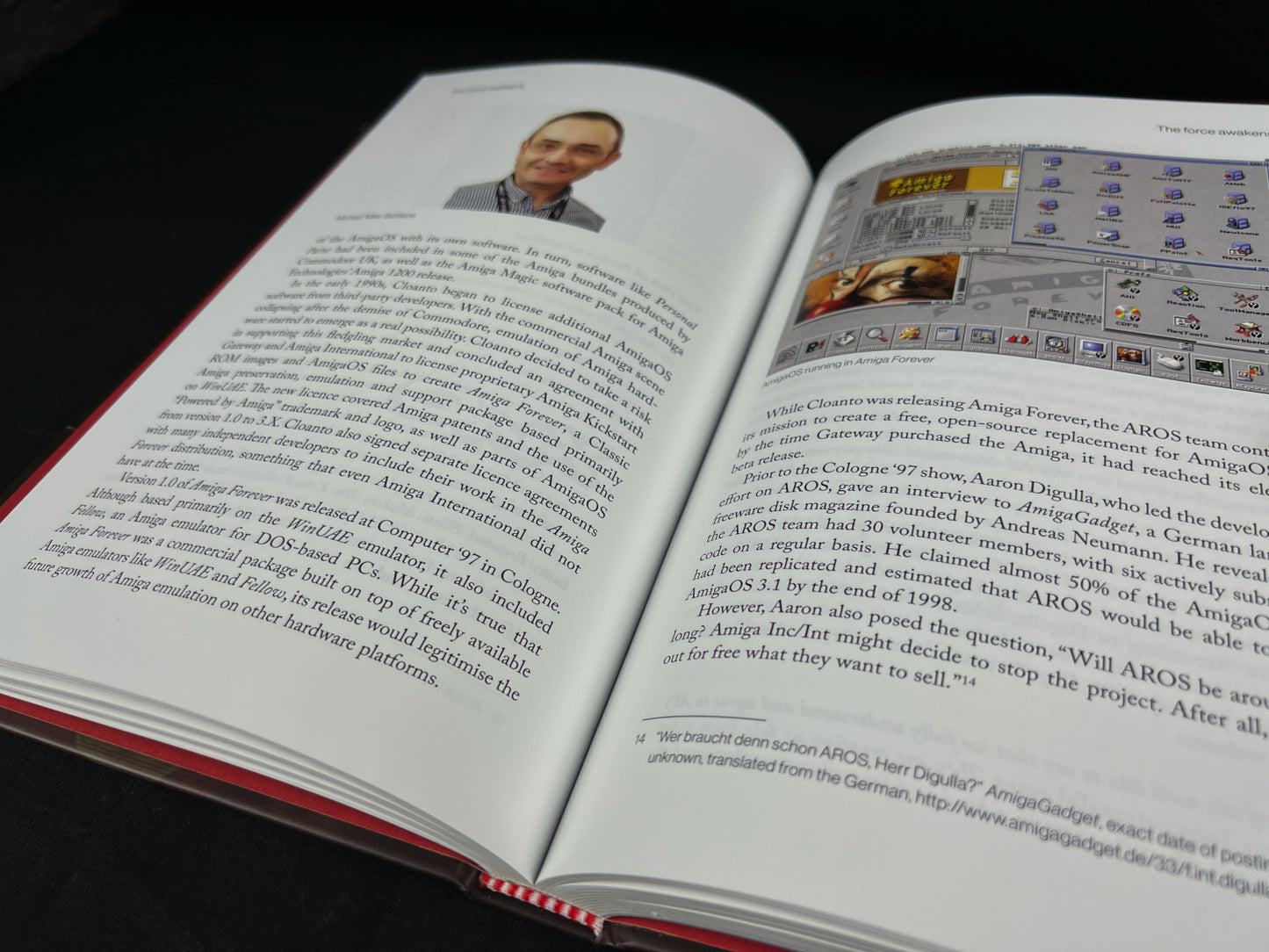 Great for me !
Having left my amiga in a cupboard from +- 1989 and never having been at that time attracted by workbench and the additional speed of the amiga this book has really been a good documentation for me and an update !!!! Thanks to the authors
Capture the unique spirit of the 80s gaming industry
CRACKERS takes a bold look into the valleys of the floppy disk trade in Europe. US game production cast its shadow ahead and a game began that not only the illegal scene used to its advantage.
Delivery Service
Free Shipping

Orders that exceed a certain value will be shipped to you free of charge. As we change this value from time to time, please try it at checkout. Valid worldwide.

Free Replacement

If your book is seriously damaged in transit or there is a delivery problem for which you are not responsible, we will cover the cost of another shipment.

Free Extras

We are delighted with every larger book delivery and, if possible, will gladly fill up your parcel with some cool premium gifts and little attentions.