Microzeit – Books for Digital People since 2016
Independent publisher focusing on the digital scene, culture and computer history. Entertaining essays about the pioneering days of the games industry. From 8 to 16-bit. Atari, Amstrad, Sinclair, Commodore, Nintendo, Sega. Games, demos and software piracy.
Made from a pixel vision
We are professional designers, magazine journalists and technical editors of the so-called microcomputer generation.

My name is Marco A. Breddin and I founded Microzeit [tsait] in 2016. As a studied designer and experienced tech journalist, I developed a particular vision for the burgeoning retro book market. It was born out of an investigation into the legendary software company Thalion, with its strong demoscene roots, and a desire to bring this story to life through a visual non-fiction narrative. Numerous interviews with scene stars and 16-bit entrepreneurs brought the first publication to a close and eventually made two follow-ups possible, resulting in an entire trilogy about the creative Atari scene around the line of ST and Falcon computers. In the years 2017–2019, the story spread and delighted both readers and computer enthusiasts from all over the world. Supplementary volumes on software piracy were published. Of course, everyone is biased by "his system" – I once started out as a pixel artist on the C64 and Atari ST. Microzeit books, however, take different perspectives and are characterised by an open and transferable approach. We not only provide micro fans with plenty of nostalgia, but also open up valuable insights into the last century's computer scenes and games industries for all retro book collectors and video game lovers.

Got kids? Our books make it easier to pass on the exciting decades of home computers to today's generation. To do this, we design picture-rich history books that can be browsed and read.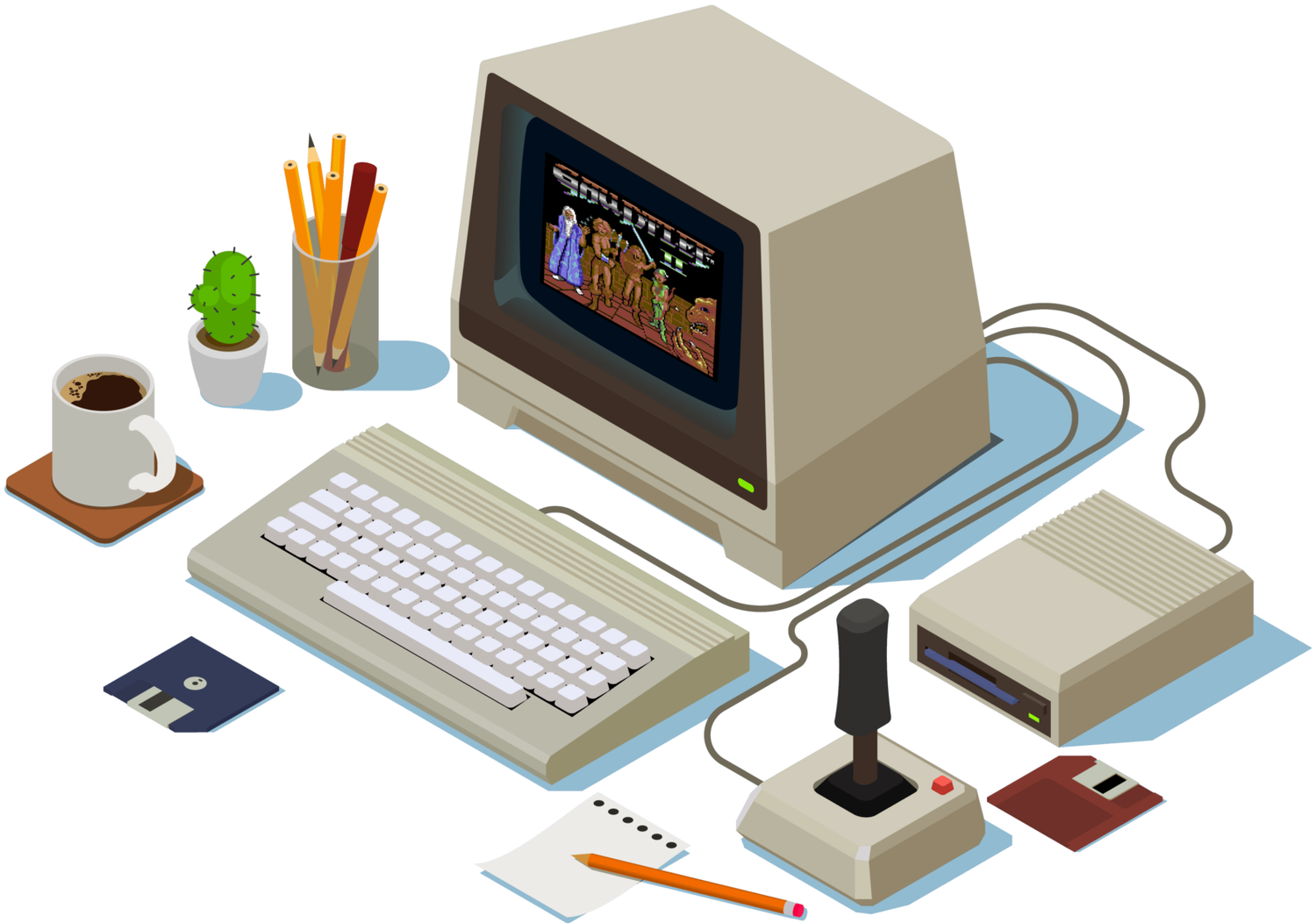 No journey without return
Beginning with LCD games and Table Tops with the flair of miniature arcades, Atari 2600 (VCS) and Philips G7000 (Magnavox Odyssey II) were to follow. A European computer journey like mine continued with the C64 (1984) and Atari ST (1987). It cumulated amidst friends from the demoscene, coders, gamers, musicians and swapping partners on ViC-20, C16, Amstrad CPC and Amiga as well as Super Nintendo and Sega Megadrive (Genesis). Then Sony Playstation vs. Microsoft XBOX. Ultimately, it was the modern consoles and especially the IBM PCs that opened their windows once again to the games world of the past.