Regular price
Sale price
$46.00 USD
Unit price
per
Sale
Sold out
1991–1993: The Atari ST and The Creative People vol. 2. A fantastic journey to the outer rims of 68000. National borders and machine limitations no longer seem to exist. The demoscene grows steadily and discovers a variety of new techniques to effectively handle Atari's 16/32-bit systems – with an upcoming profession in mind.


Second Hardback Edition + free PDFs
Completely revised and improved


Offset printing, sewn binding
230 × 170 mm landscape format
Book in Atari 12" screen size
432 pages of Atari history
135g/m² semi-matt

 paper

Fine raster print, vivid colours
More than 80 Atari ST demos exposed
Games with press analysis
450 historical plates
Double sided compositings
30 Features / Flashbacks
Tools of the makers
Popculture integrated
50-pages Interview appendix
Fantastic pixel art gallery

With an afterword by Erik Simon, co-founder of Thalion. The long-time game-developer does look back on his time with Wilfried Carmincke.
Many new insights about Eclipse Software Design from founder Marc Rosocha. The video game pioneer has added many unknown details to the story. Rosocha also gives an insight into his first encounter with the Atari Corporation when he worked on games for the new Atari Falcon.
The game industry is changing and Japanese consoles overtake the market by storm. The Manga style infects European artists. IBM PC's are gaining more attention. Philips CD-ROM promises to be the storage media of the future, while Commodore stays a tough opponent. Atari tries to rescue its market share by introducing the Falcon and the Mega STE, yet striving back to the console market with the first 64-bit console. Thalion experience an internal division and must face their origin. Most European game publishers turn their backs to the ST. Former sceners won't give up so fast, instead they are even heading to new horizons. The experienced ST demo coders try their hands on the Amiga- and PC market. Only one last thing has to be given to the test: are the crackers responsible for the overall sales decline?

Memories of Makers from Unlimited Matricks (ULM), SYNC, Electronic Images (EI), Torment, Legacy, NeXT, Oxygène, Hemoroids, ST Connexion, Diamond Design, Overlanders, Dune, MJJ Prod, Aggression, Chronicle, Hotline, Replicants, Medway Boys, Delta Force, ACF Design Team, Animal Mine, Stax, Newline, New Power Generation (NPG), Black Monolith Team (BMT), Disk Busters Association (DBA), the Maggie-Team and many more ...

With Alexander de Vries (Bonus), Chris Holland (CiH), Richard Spowart (Felice), Sietse Postma (Slimer), Angelo Bod (Lowlife), Arnaud Carré (Leonard), Bengt Sjölén (Redhead), Benjamin Gerard (Ben), Bleick Bleicken (McFly), Christophe Balestra (Oxbab), Fabrice Odero (Fury), Felix Brandt (Flix), Georges Kesseler (Gunstick), Guillaume Le Pennec (Dogue de Mauve), Gunnar Gaubatz (Big Alec), Jan Achrenius (Xenit), Jean-Sébastien Gerard (Jess), Jens Rudberg (Abel), Jesper Rudberg (Kasper), Jurie Horneman (Relayer, Thalion), Kiia Kallio (Lancelot), Klaus Berg (Vantage), Marc Rosocha (Eclipse), Michel Savariradjalou (Mic), Mickaël Pointier (Dbug), Sébastien Molines (Bigfoot), Stefan Guath (Icaruz), Sven Bauer (Jora), Tilmann Bubeck (Chaos Inc.), Vesa Pellinen (Crawdaddy), Wolf Groß (Jacky), Laurent Fargues (Jace), Nic Alderton (Count Zero), Markus Velten (M.C.), David Newman (Rhino) ...

Demo classics: Anomaly Megademo, Dark Side of the Spoon, Decade Demo, Eat my Bollocks, Flip-O-Demo, Froggies Over The Fence, O-Demo, Ooh Crikey Wot A Scorcher, Phaelon GigaDemo, Punish Your Machine, and many more ...

Thalion/Eclipse games: Lethal Xcess, Monster Business, Stone Age, Trex Warrior, No Second Prize, Amberstar, Lionheart, Ambermoon, Airbus A320 ...

BEYOND THE BORDERS goes beyond – in every aspect. This volume not only presents some of the best artistic works on Atari's 16-bit computers, but also gives the readers a chance to experience the downfall of the home computer industry from an Atari perspective. Volume 2 is a comprehensive tome, packed with unforgettable Atari ST/E demos, unbelievable last-minute-achievements, underground background stories and features. A tour de force of microcomputer passion.
Included products

Book + PDF (when available), bookmark, postcard
Production quality

Hardback edition, reliable binding, UV-stable offset printing, varnish-protected pages
Share
View full details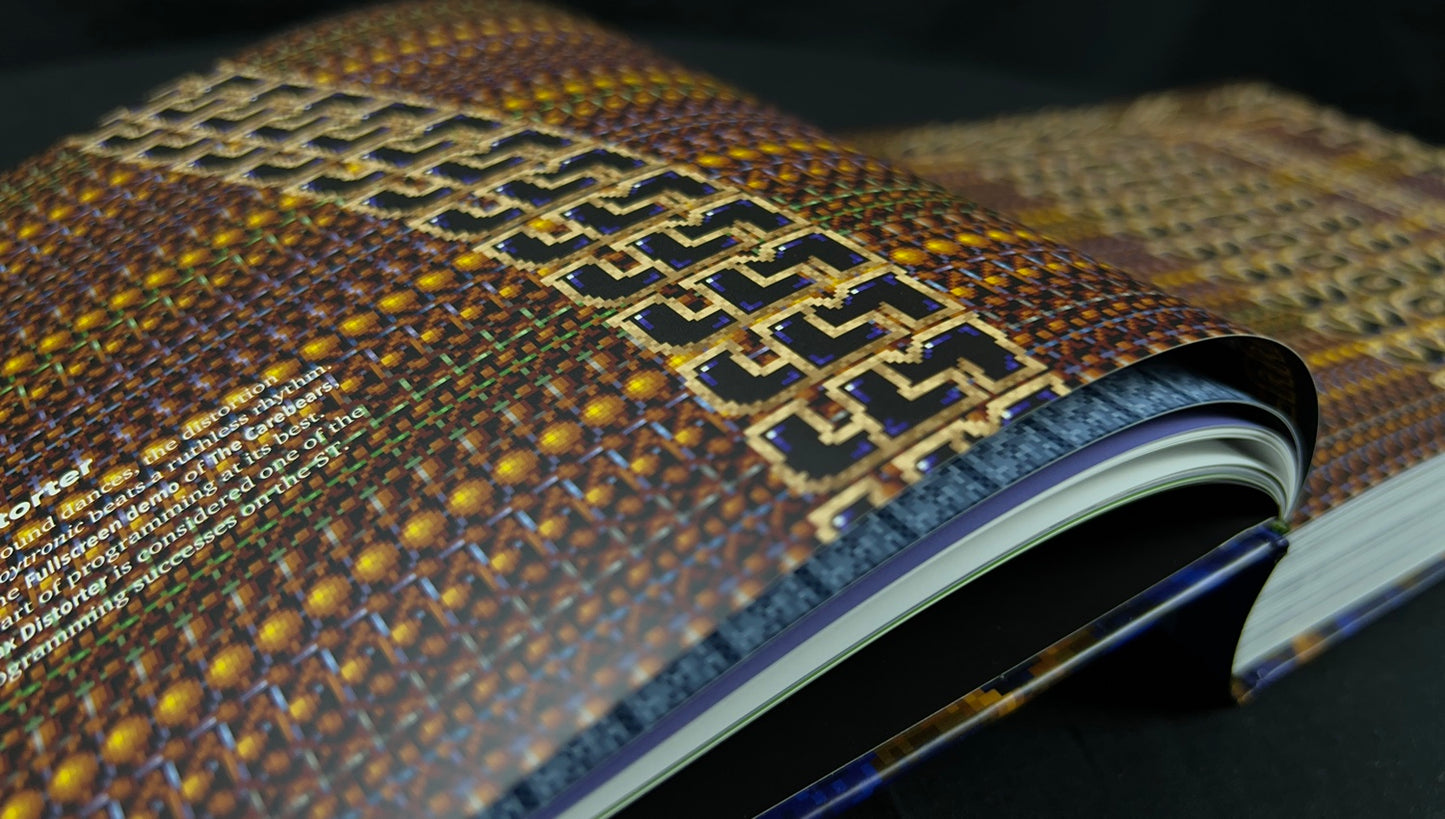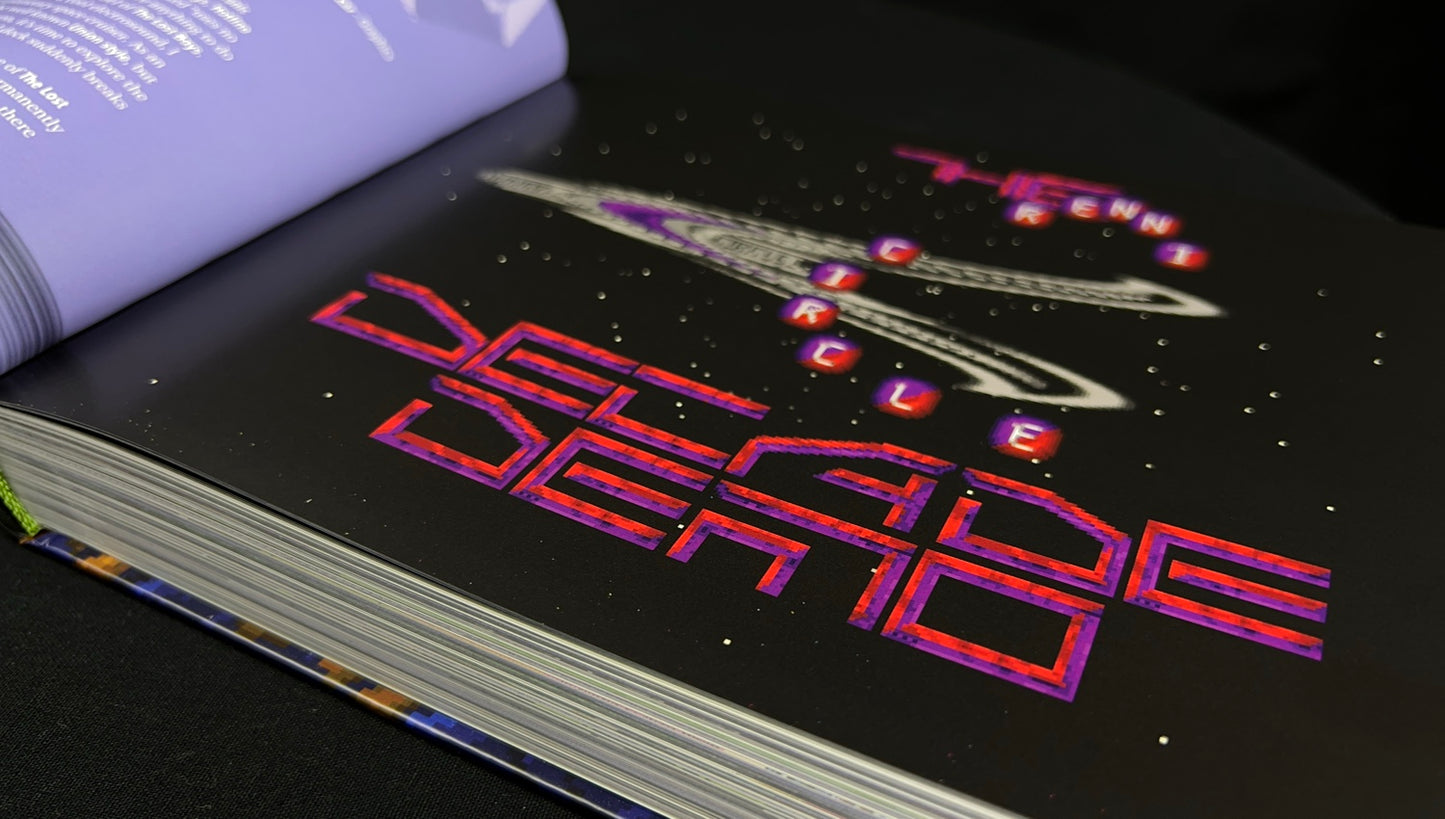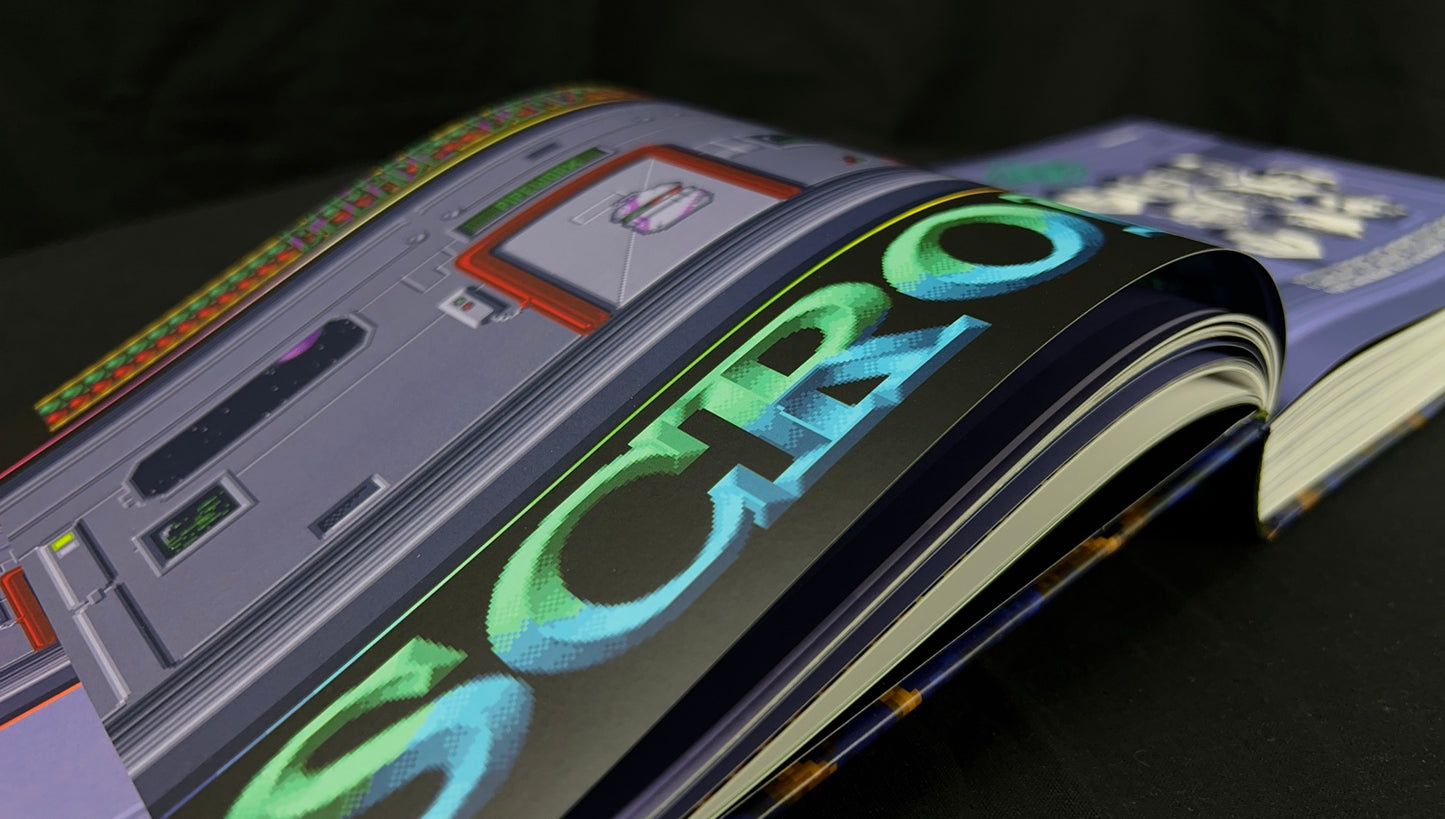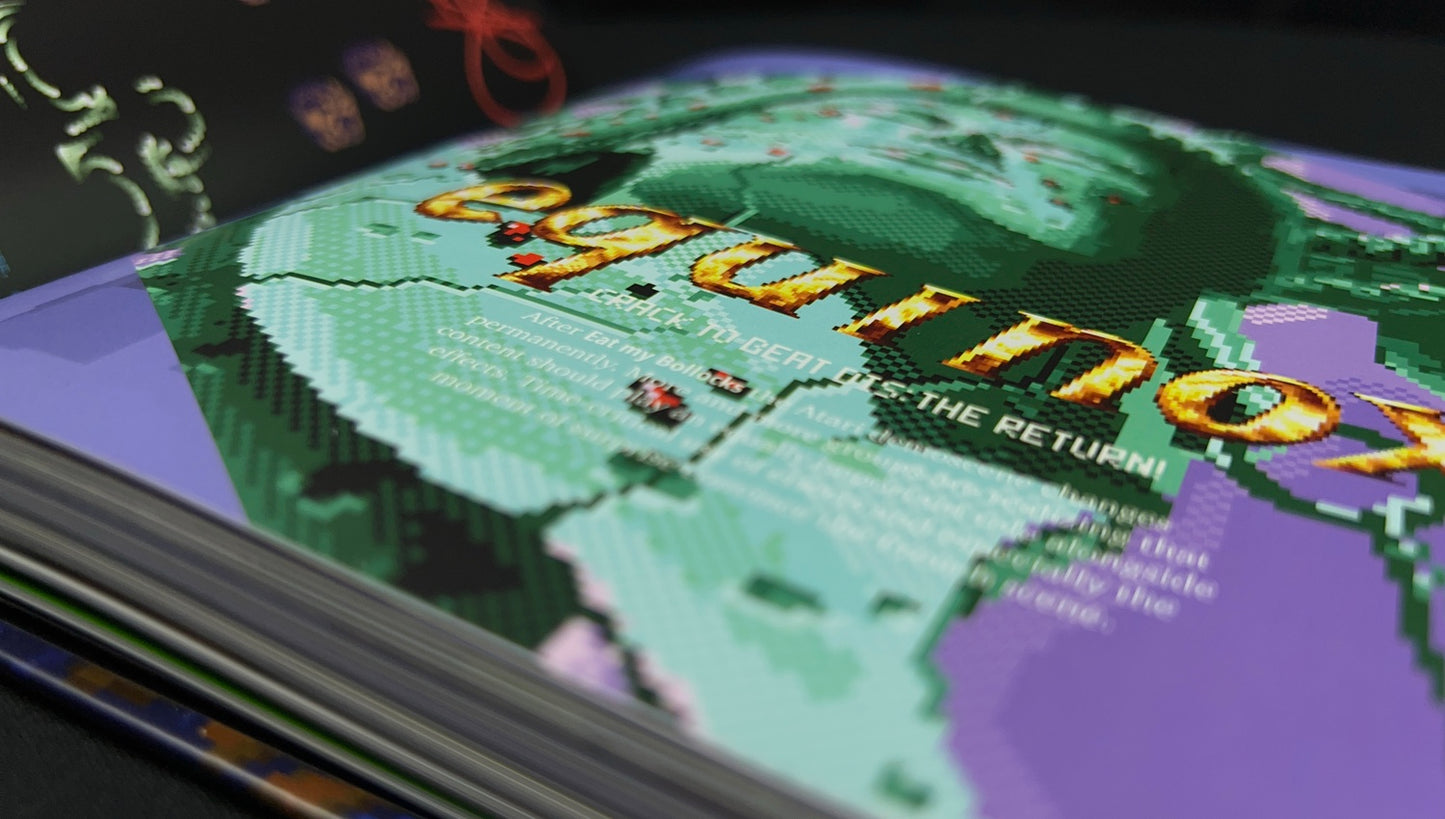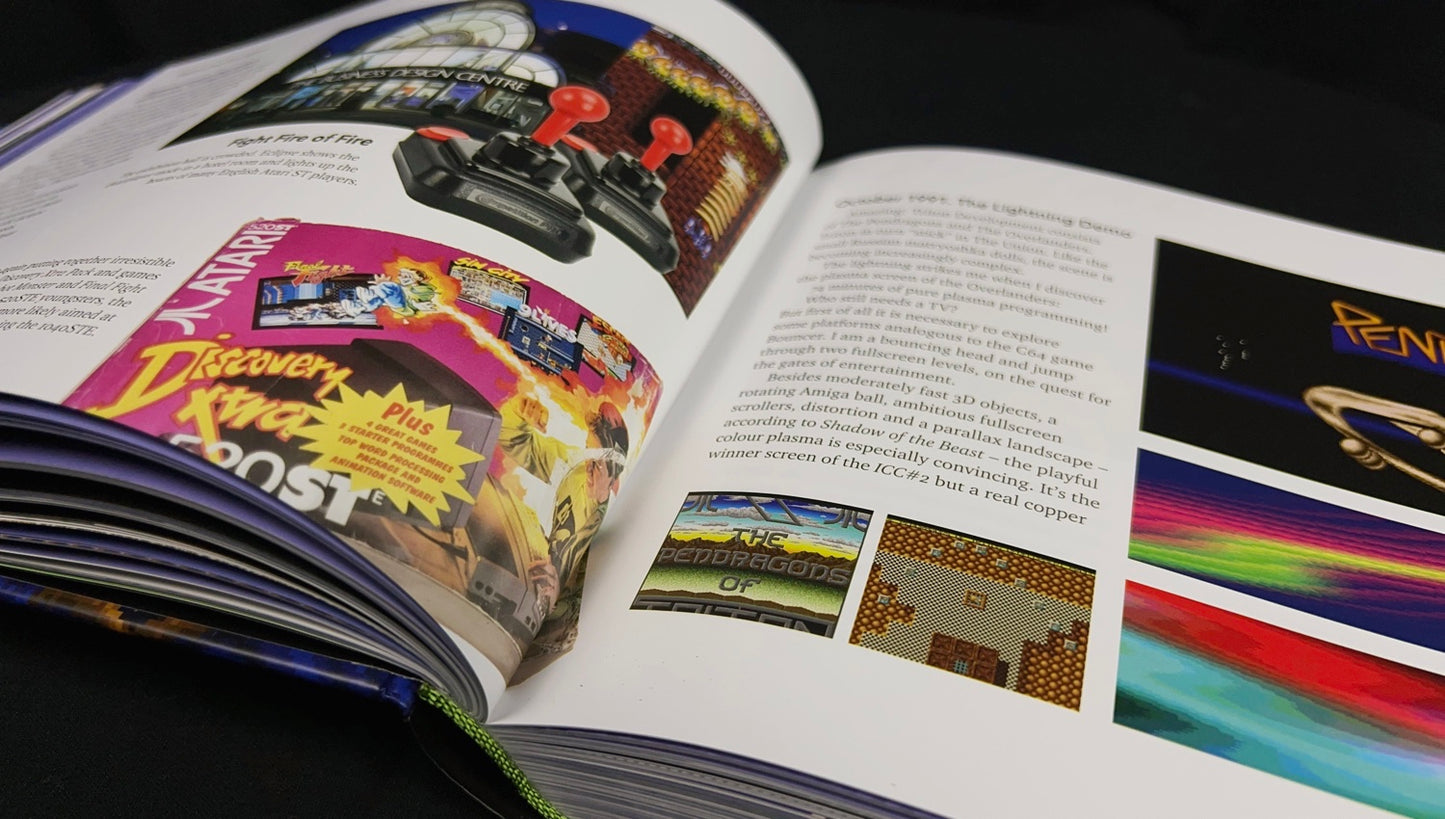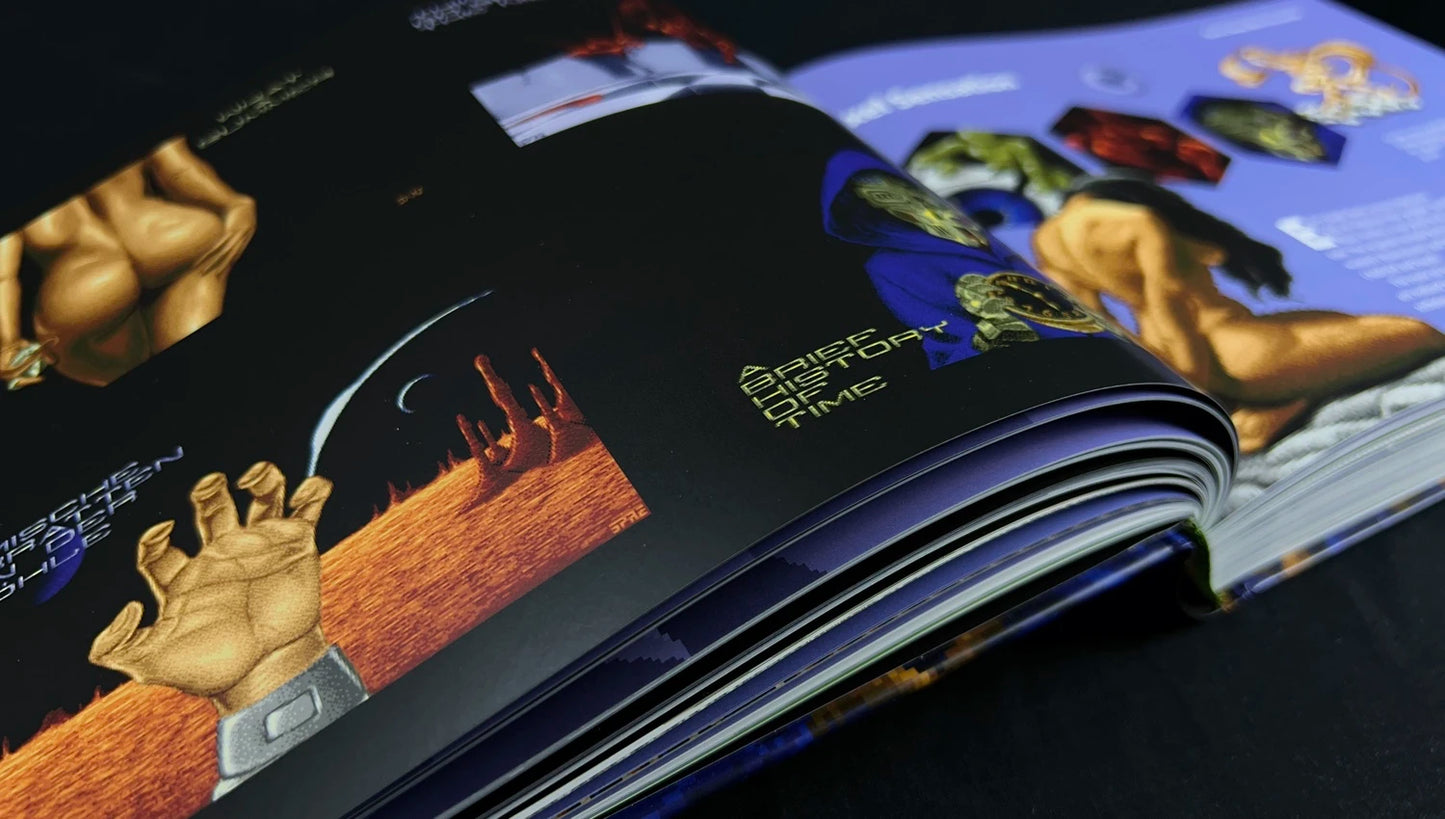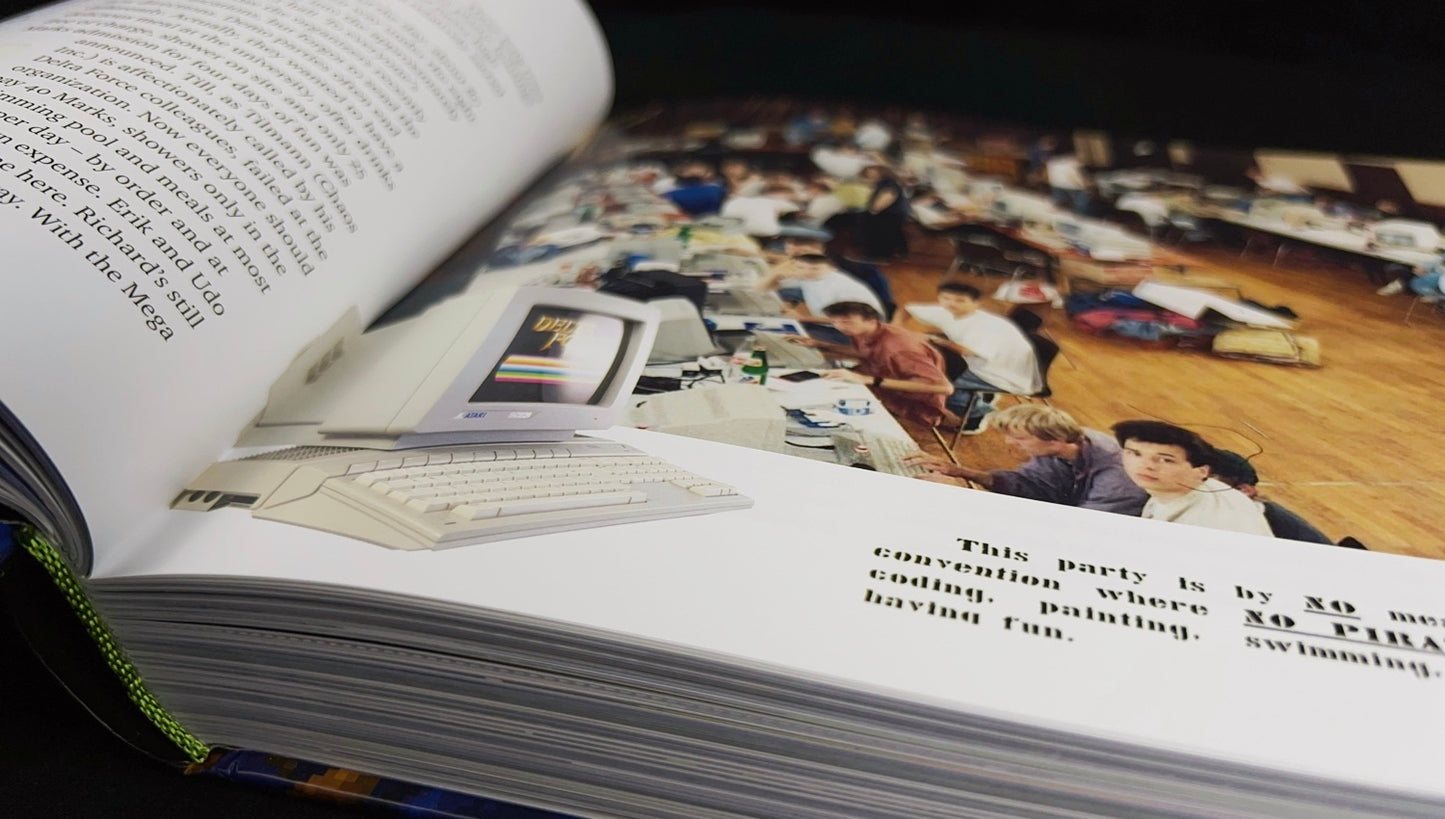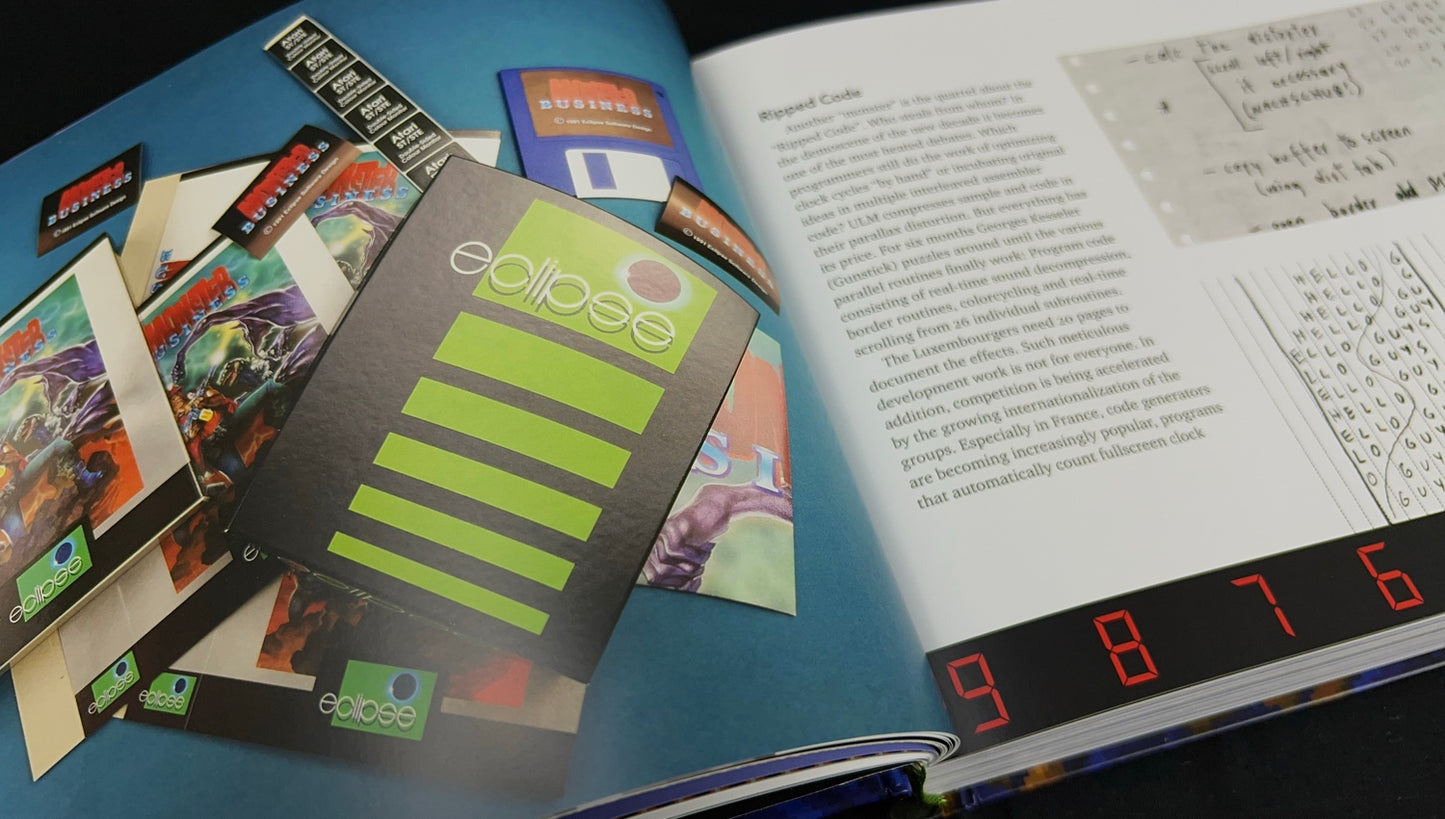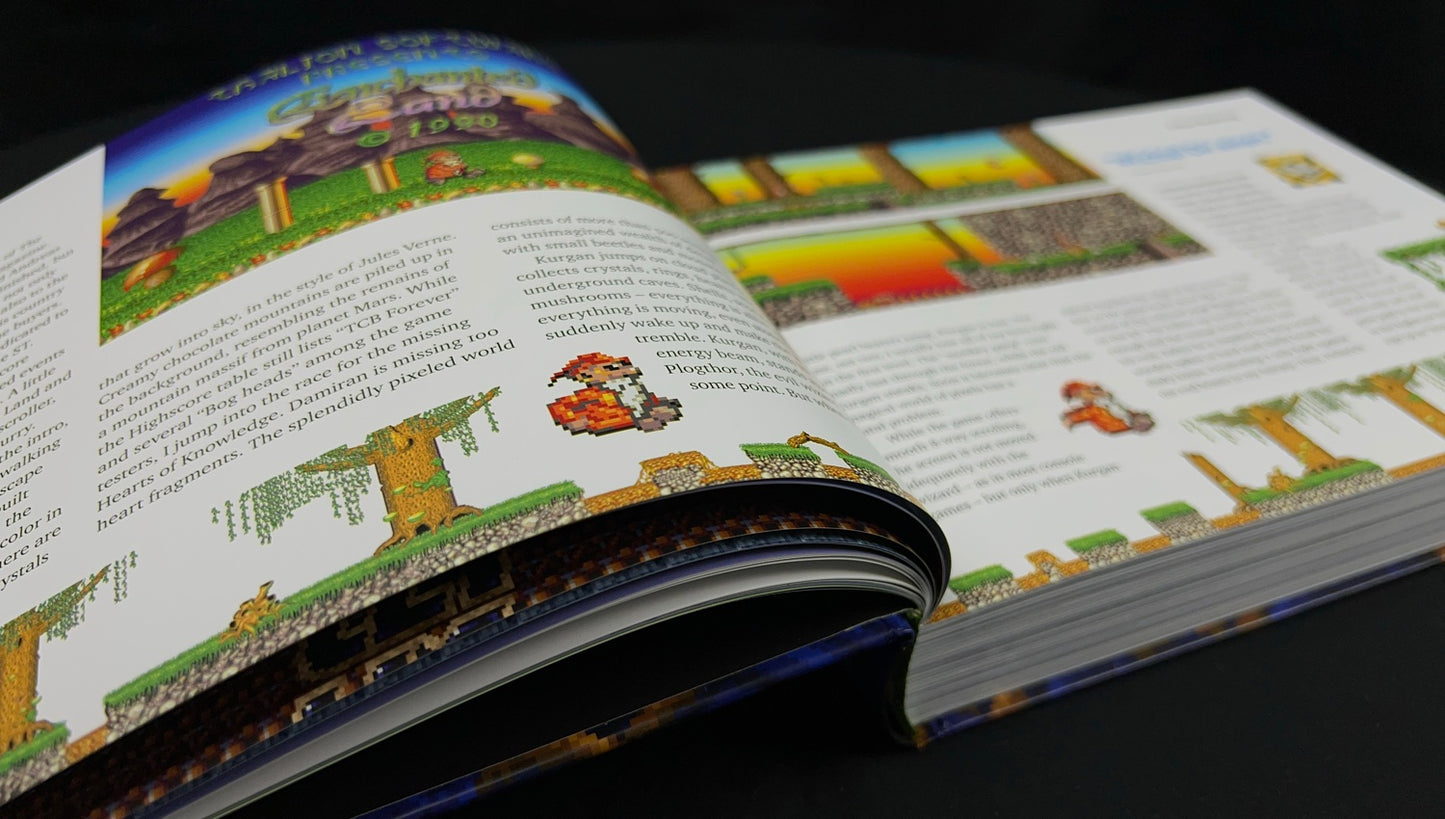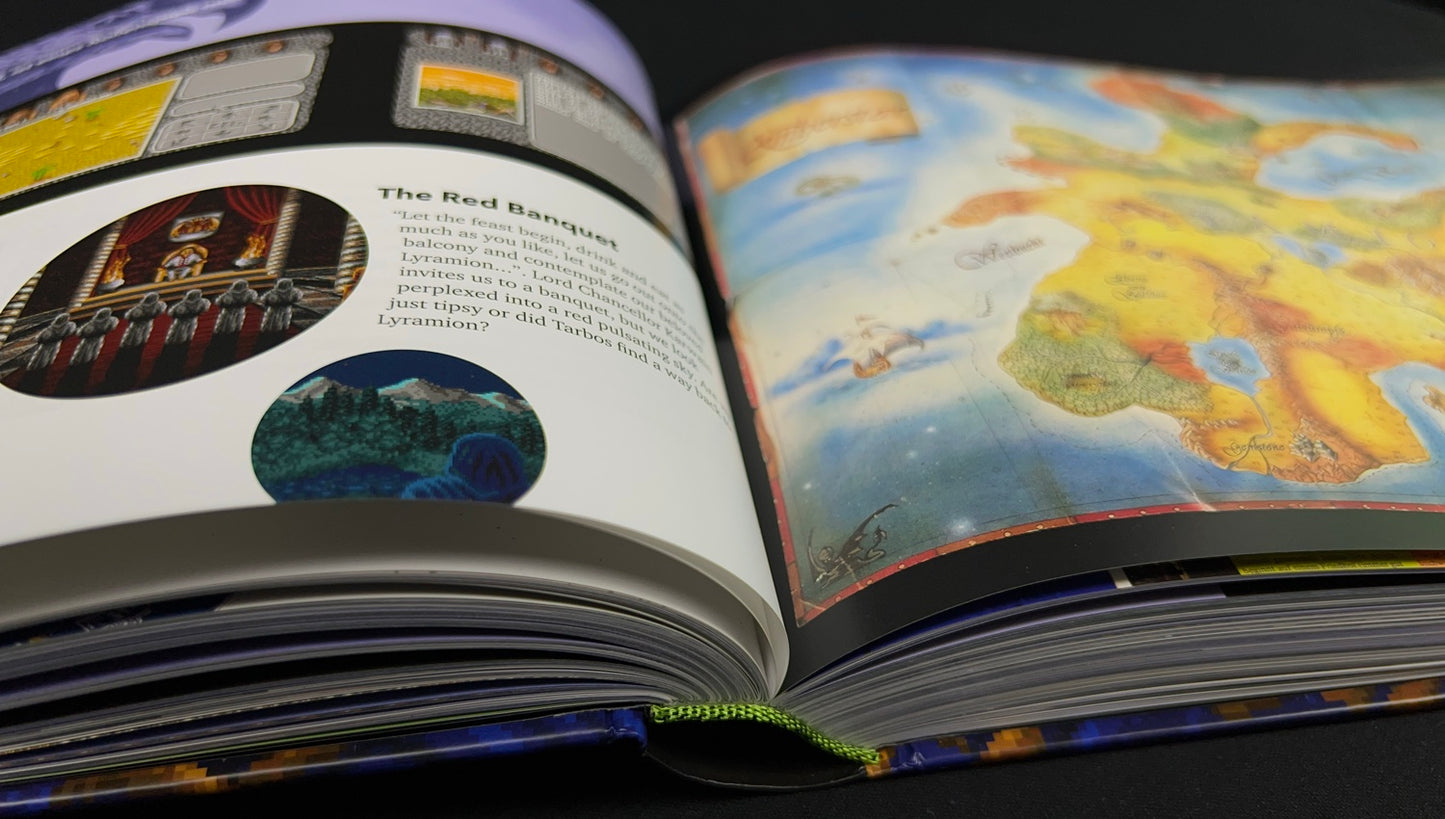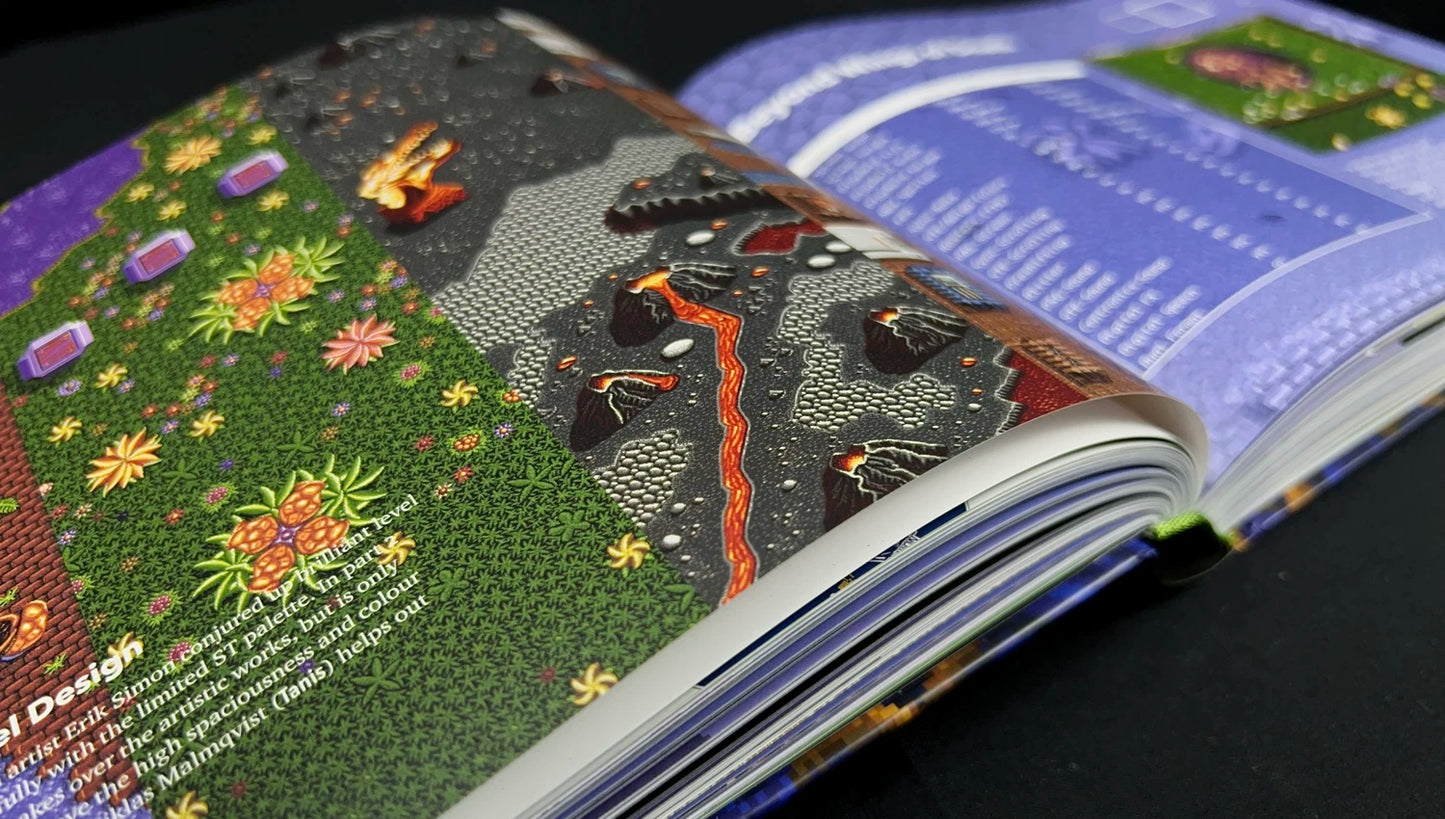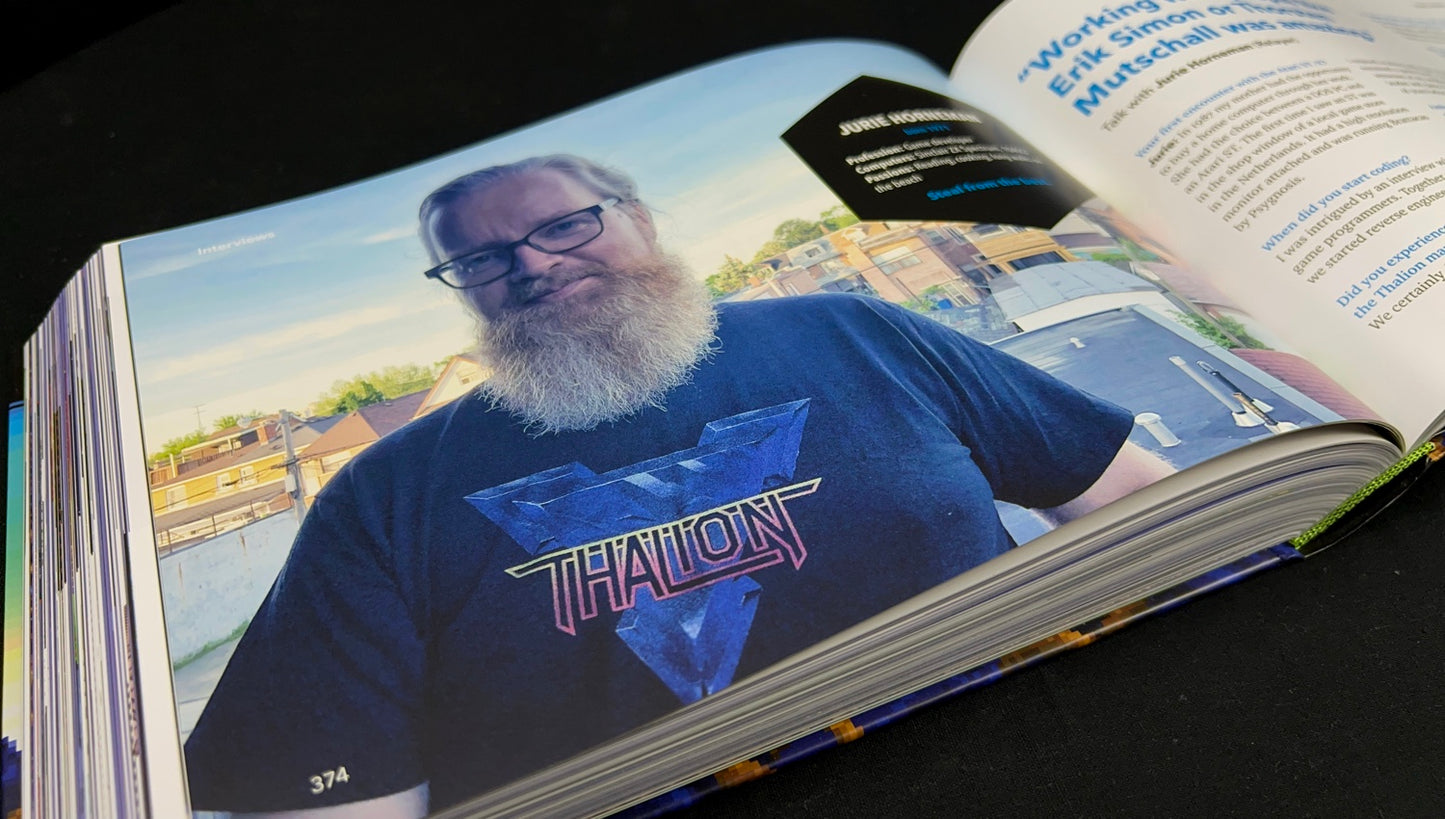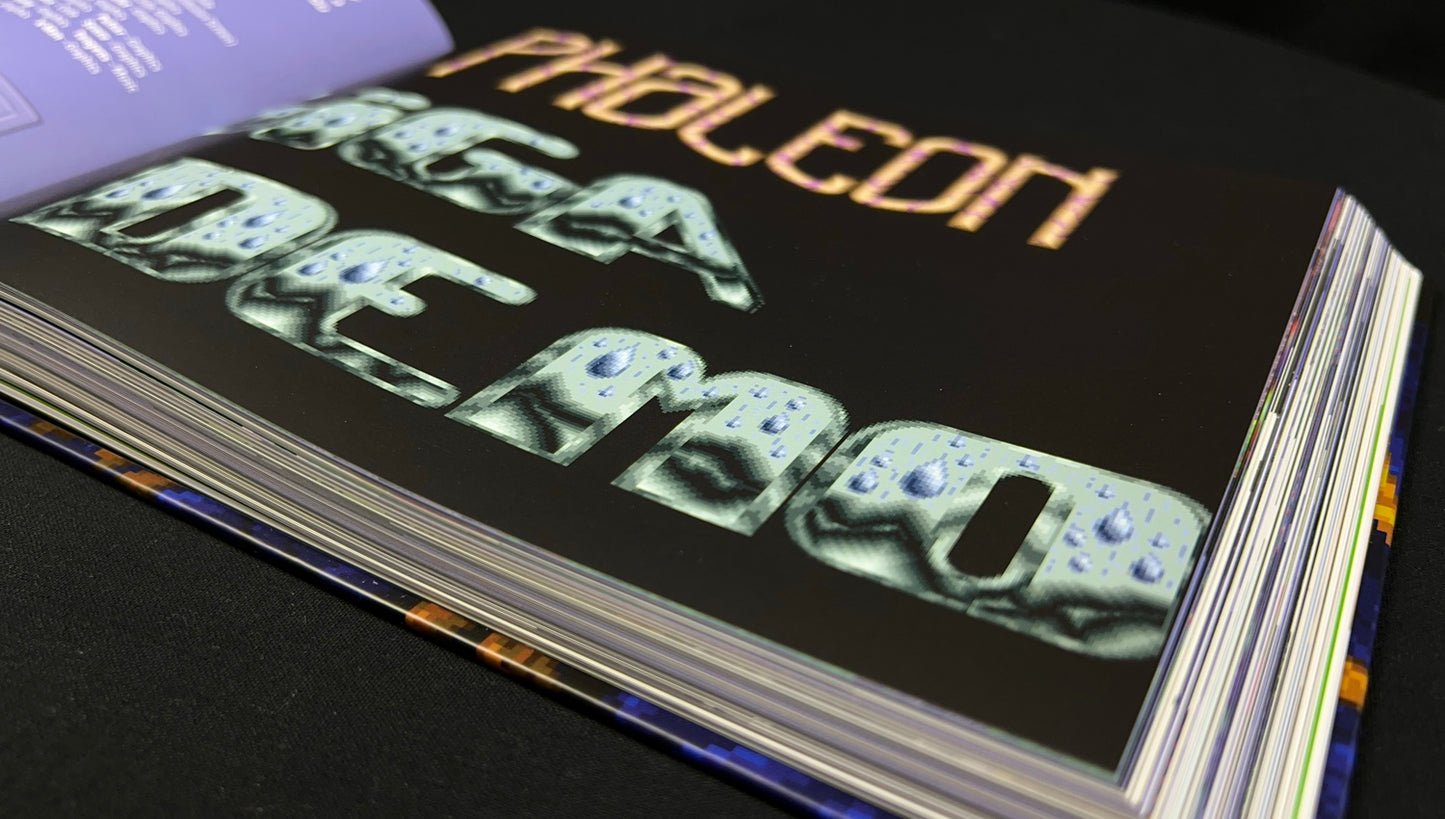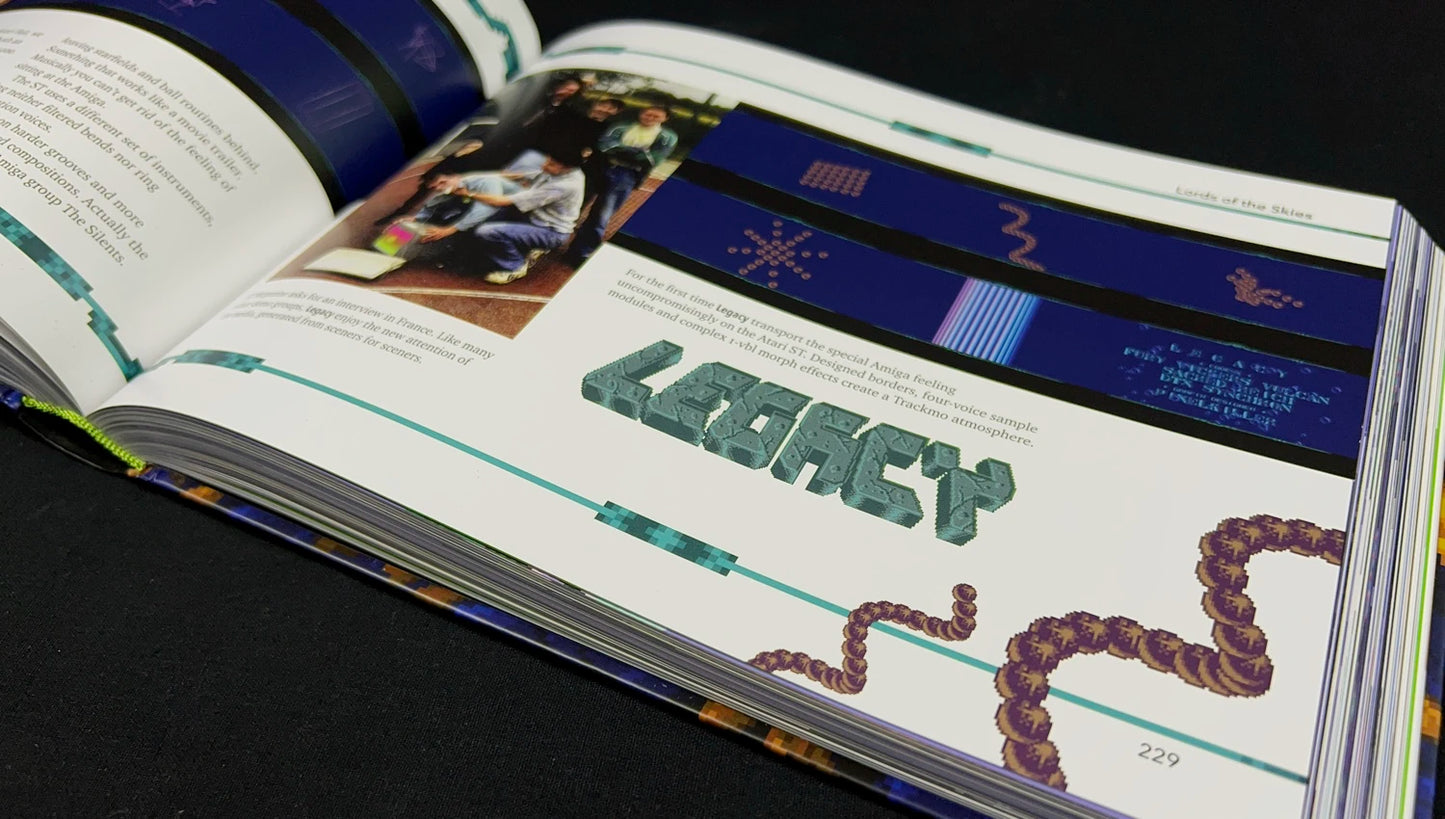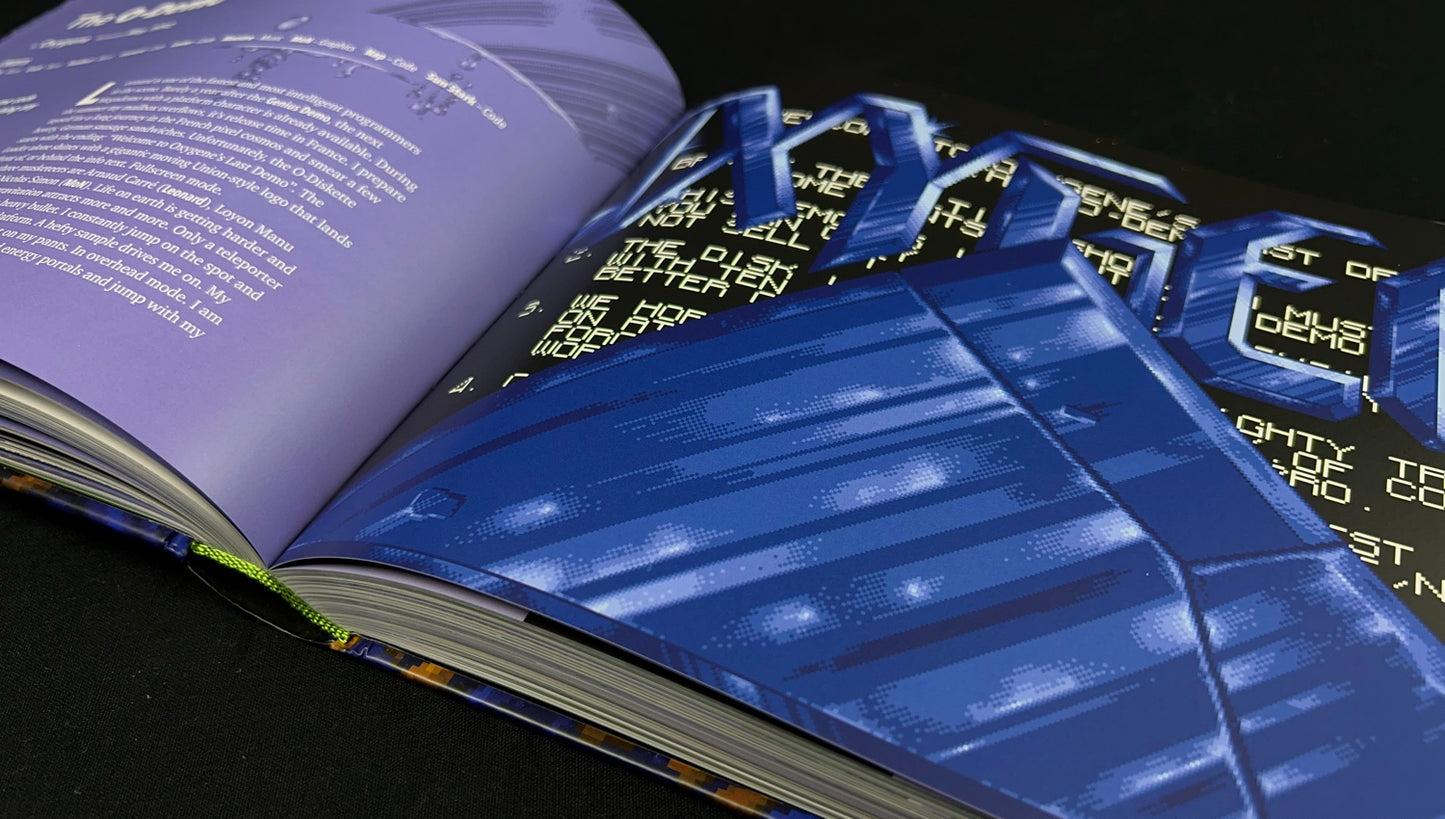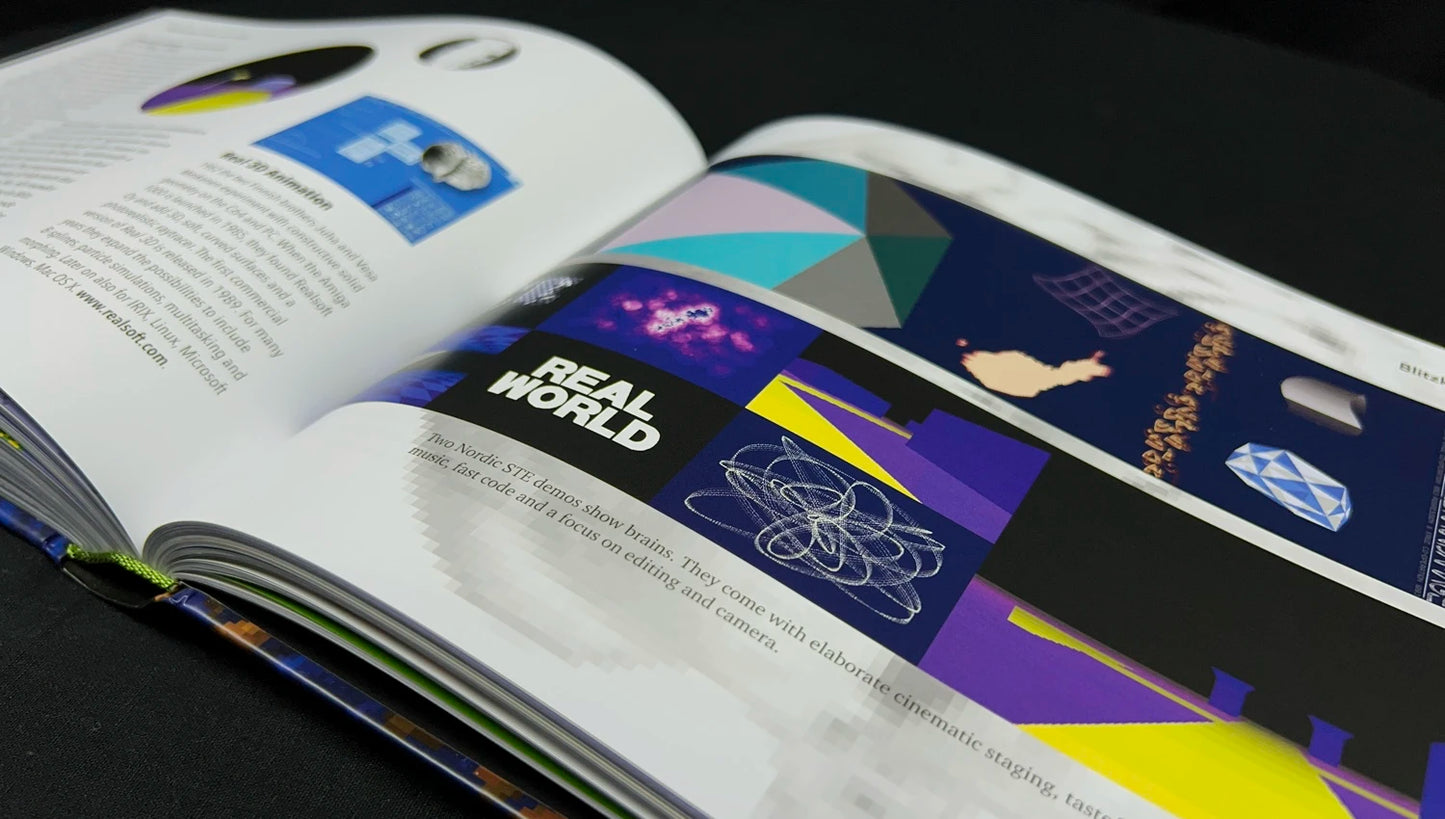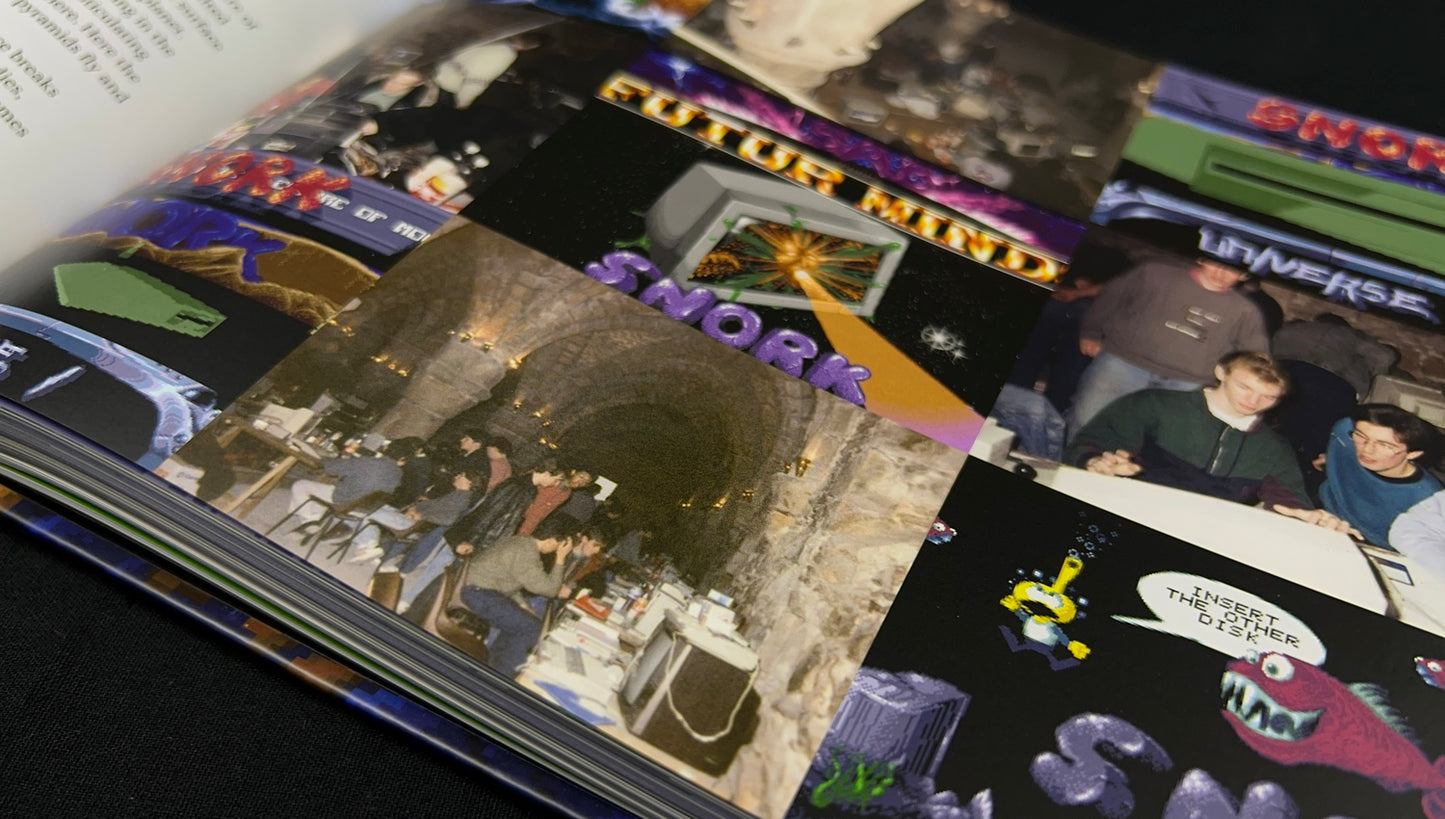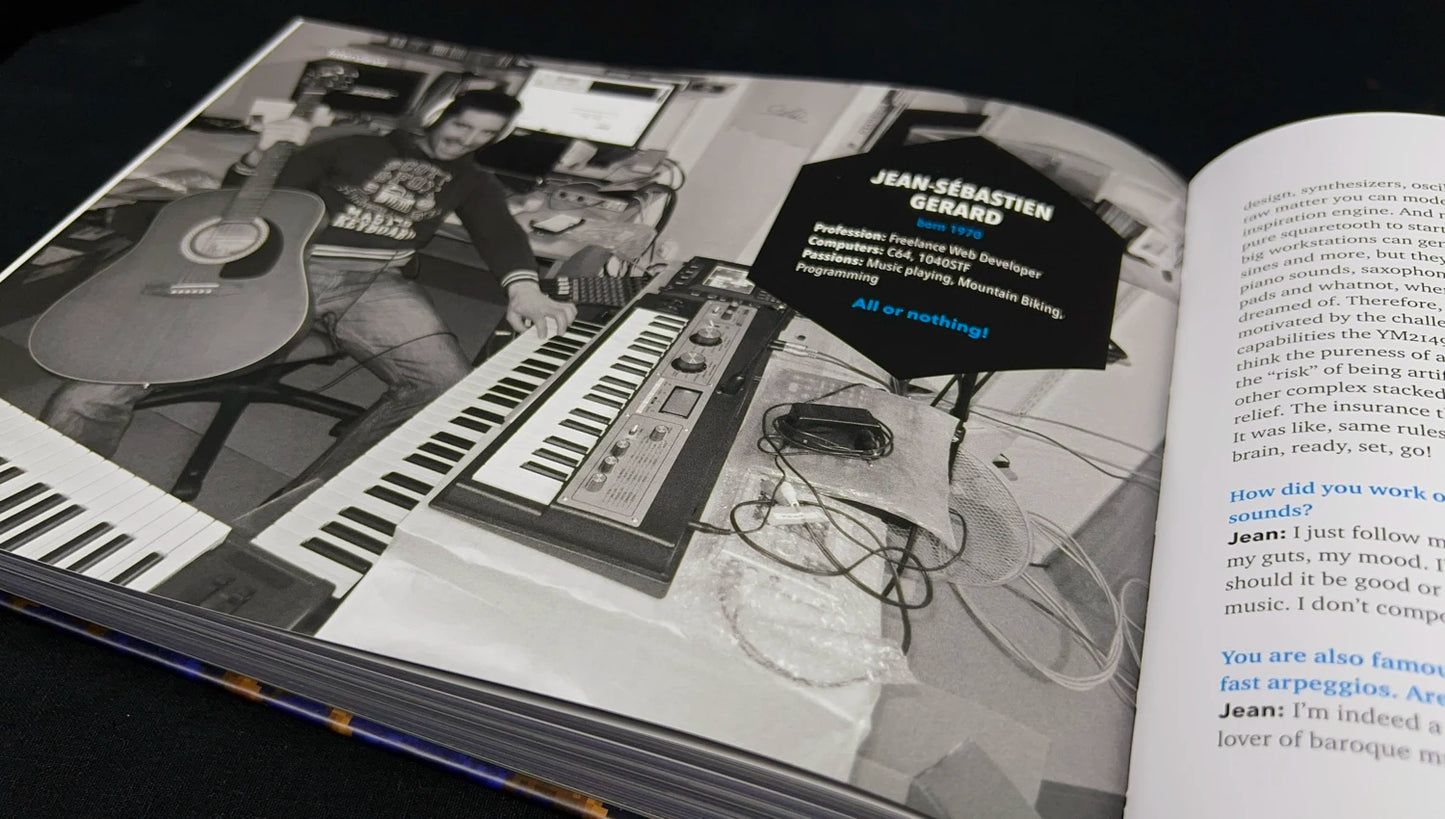 Beautiful book about an important digital subculture
Colourful, lavish and utterly compelling retelling of a part of computer history that most people completely missed. Those of us who did not, know how important it was. A must-own for anyone interested in demoscene, its history and what it meant, especially on the Atari ST.
Beautiful Atari 16-bit book
Beautifully designed, informative and a great and interesting vintage Atari 16-bit book for all who loved this machine and also for those of you that have never seen anything like this.
Lost for words…
For once, I am (almost) lost for words by what is nothing less than a beautiful and professionally produced product and is certainly worth every penny.
The best.
The best Atari scene book!!
Relived those times again
I became immersed in the zeitgeist where border busting, games, demo acquisition, disk magazine writing and just having hedonistic Atari-related fun were the things around which my life revolved. I dare say there is no better way for a former Atari scener (or even an out-gourded satellite such as myself) to re-live those days again.
Capture the unique spirit of the 80s gaming industry
CRACKERS takes a bold look into the valleys of the floppy disk trade in Europe. US game production cast its shadow ahead and a game began that not only the illegal scene used to its advantage.
Delivery Service
Free Shipping

Orders that exceed a certain value will be shipped to you free of charge. As we change this value from time to time, please try it at checkout. Valid worldwide.

Free Replacement

If your book is seriously damaged in transit or there is a delivery problem for which you are not responsible, we will cover the cost of another shipment.

Free Extras

We are delighted with every larger book delivery and, if possible, will gladly fill up your parcel with some cool premium gifts and little attentions.