Regular price
Sale price
$44.00 USD
Unit price
per
Sale
Sold out
1984–1990: The Atari ST and The Creative People vol. 1. From underground magicians to magical developers. Our digital identity began with the computer youth of the '80s. This is the compelling story of a European swarm intelligence struggling with a truly limited 16-bit machine and creating exceptional digital art to launch their own pixel business with Thalion.


Second Hardback Edition + free PDFs

Completely revised and improved
Offset printing + Sewn binding
230 × 170 mm landscape format
Book in Atari 12" screen size
400 pages history
130g/m² Art Silk Plus paper
Fine print, vivid colours
500 screens of Atari ST demos
More than 40 demos exposed
Games with press analysis
420 historical plates
Double sided compositings
30 Features / Flashbacks
Tools of the makers
Popculture integrated
40-pages Interview appendix
Sync scrolling & Fullscreen special
Technique guidance

With a foreword by Prof. Dr. Gundolf S. Freyermuth, co-founder of the Cologne Game Lab. In BREAKIN' THE BORDERS, the author of numerous publications on our digital age talks about the roots of "demoscenes".

A narrated journey through the Atari ST demoscene – an important subcultural phenomenon in the era of home computers. For the first time, the fast movement designs are recorded on paper. A book in the format of a 12" Atari screen with film-like sequential tableaus presenting in hundreds of demo screens. How do you combat limits and system requirements? How about making something possible that a machine really doesn't allow? What challenges did these 16-bit computer freaks face? What did they learn? What are they doing today?

Memories of Makers from The Exceptions (TEX), The Carebears (TCB), The Lost Boys (TLB), Overlanders (OVR), Gigabyte Crew, TNT-Crew, Level 16, The Respectables, ST NEWS, Delta Force, Omega, 2-Life Crew, Nordic Coders, SYNC, AAC, Flexible Front, Phalanx, Vector, Total Vision Inc., and many more ...

With Erik Simon (ES), Jochen Hippel (Mad Max), Michael Bittner (Hexogen), Richard Karsmakers (Cronos), Michael Raasch (Daryl), Timothy Moss (Manikin), David Moss (Spaz), Michael Schüßler (Sammy Joe), Stefan Posthuma (Digital Insanity), Stefan Kimmlingen (Tyrem), Niklas Malmqvist (Tanis), Anders Cedronius (AN Cool), Marc Rosocha (Thalion), Michael Grohe (Thalion), Monika Krawinkel (Thalion), Holger Flöttmann (Thalion), Celal Kandemiroglu (Thalion), Mike Mee (Mug UK), David Mistouflet (Dim) and Patrick Bricout (Mr. Bee) ...

Demo classics: B.I.G. Demo (Best in Galaxy), Cuddly Demos, Delirious Demo 2, European Demos, Life's A Bitch, Mindbomb Demo, Overscan Demos, SoWatt Demo, Syntax Terror Demo, Union Demo, and many more ...

Thalion/Eclipse games: Chambers of Shaolin, Dragonflight, Leavin' Teramis, Seven Gates of Jambala, Warp, Wings of Death, To be on Top, Ninja Remix.

BREAKIN' THE BORDERS goes back to the time when Atari ST and Amiga were still revolutionary mouse control devices and DTP and interactive design still meant the future. The book unveils the founding of Atari Corporation, touches on the marketing of Atari Computers and explores the origins of the Atari ST demoscene, whose creative people were on a rollercoaster ride into the thriving digital entertainment industry.
Included products

Book + PDF (when available), bookmark, postcard
Production quality

Hardback edition, reliable binding, UV-stable offset printing, varnish-protected pages
Share
View full details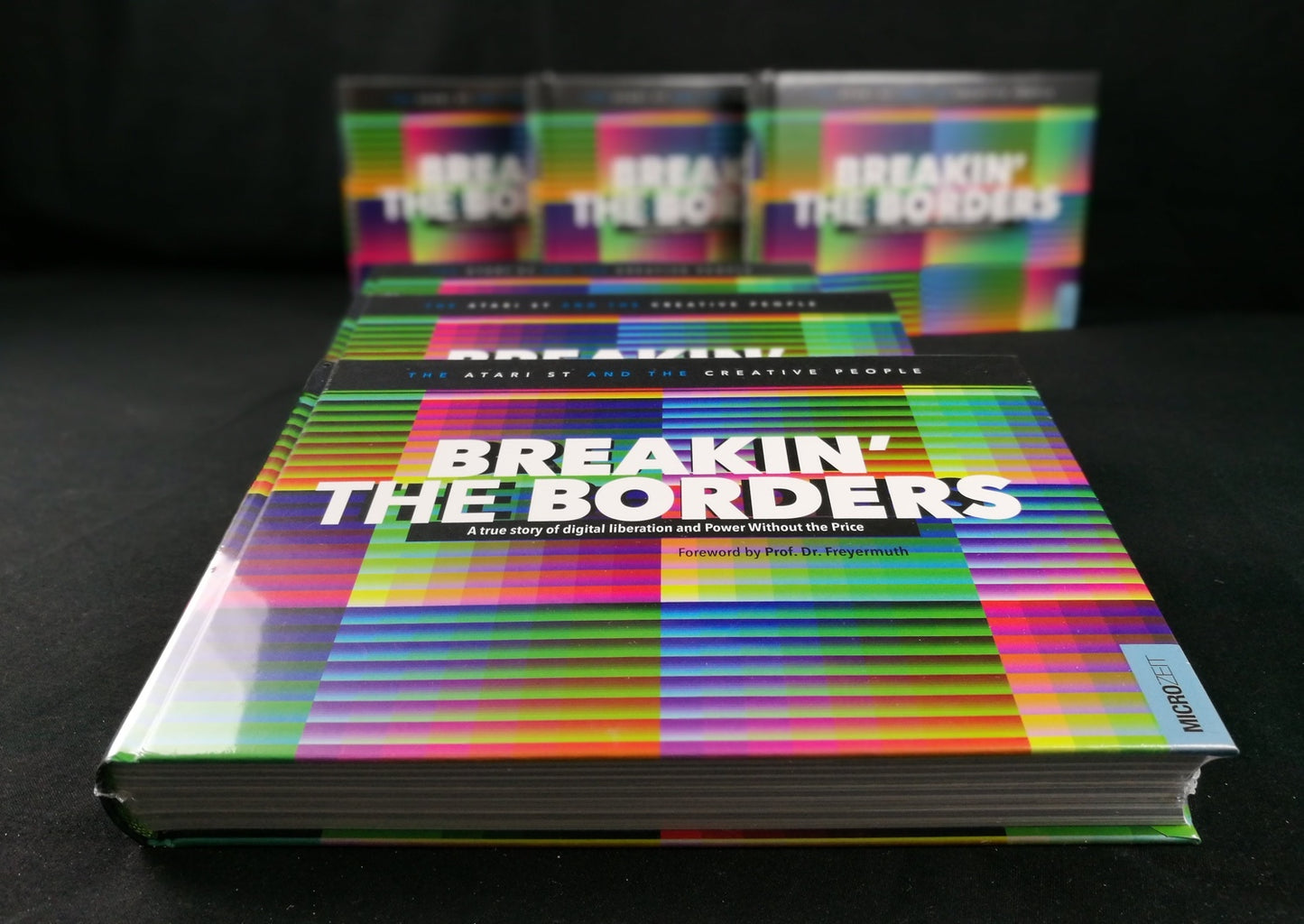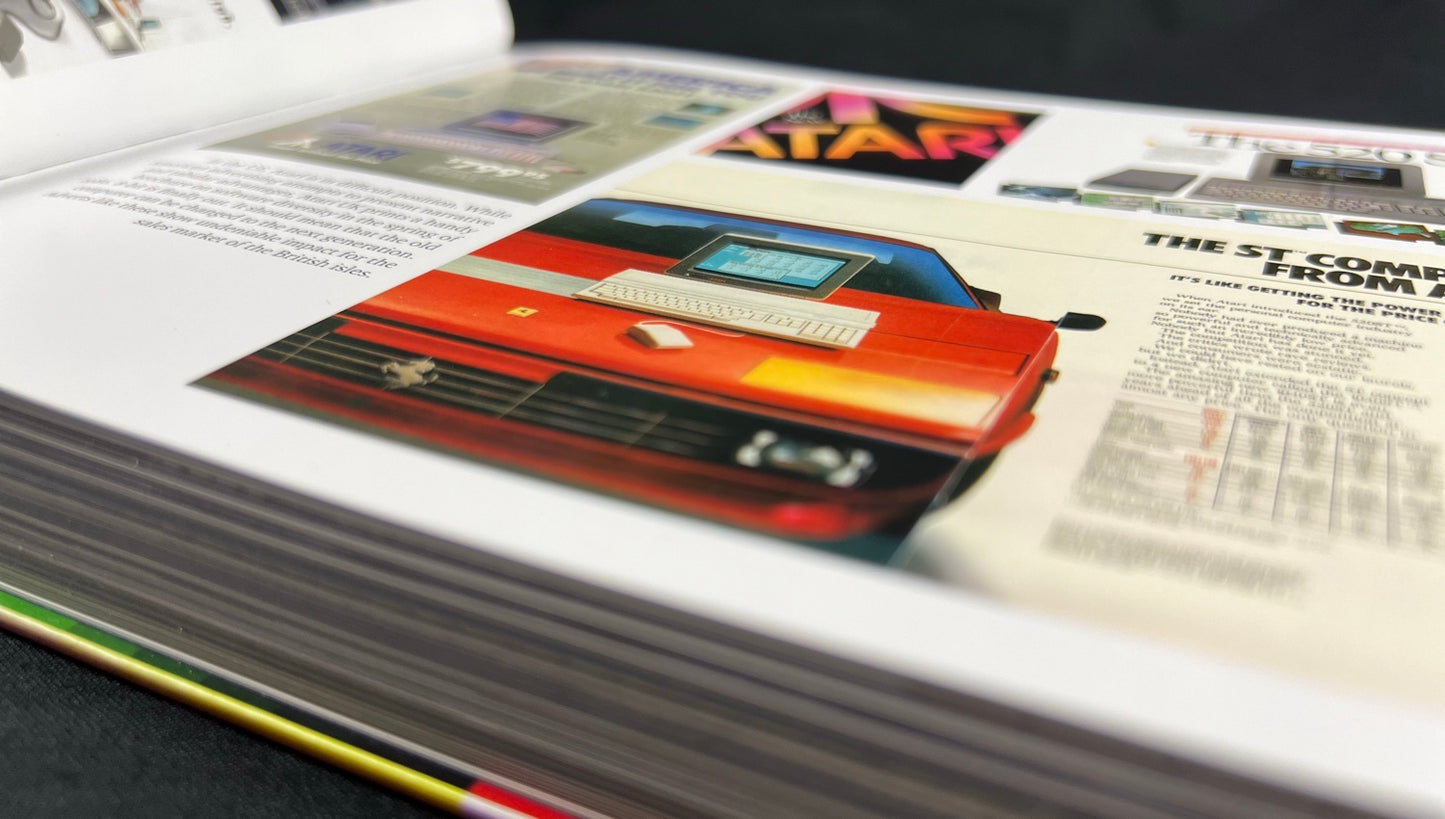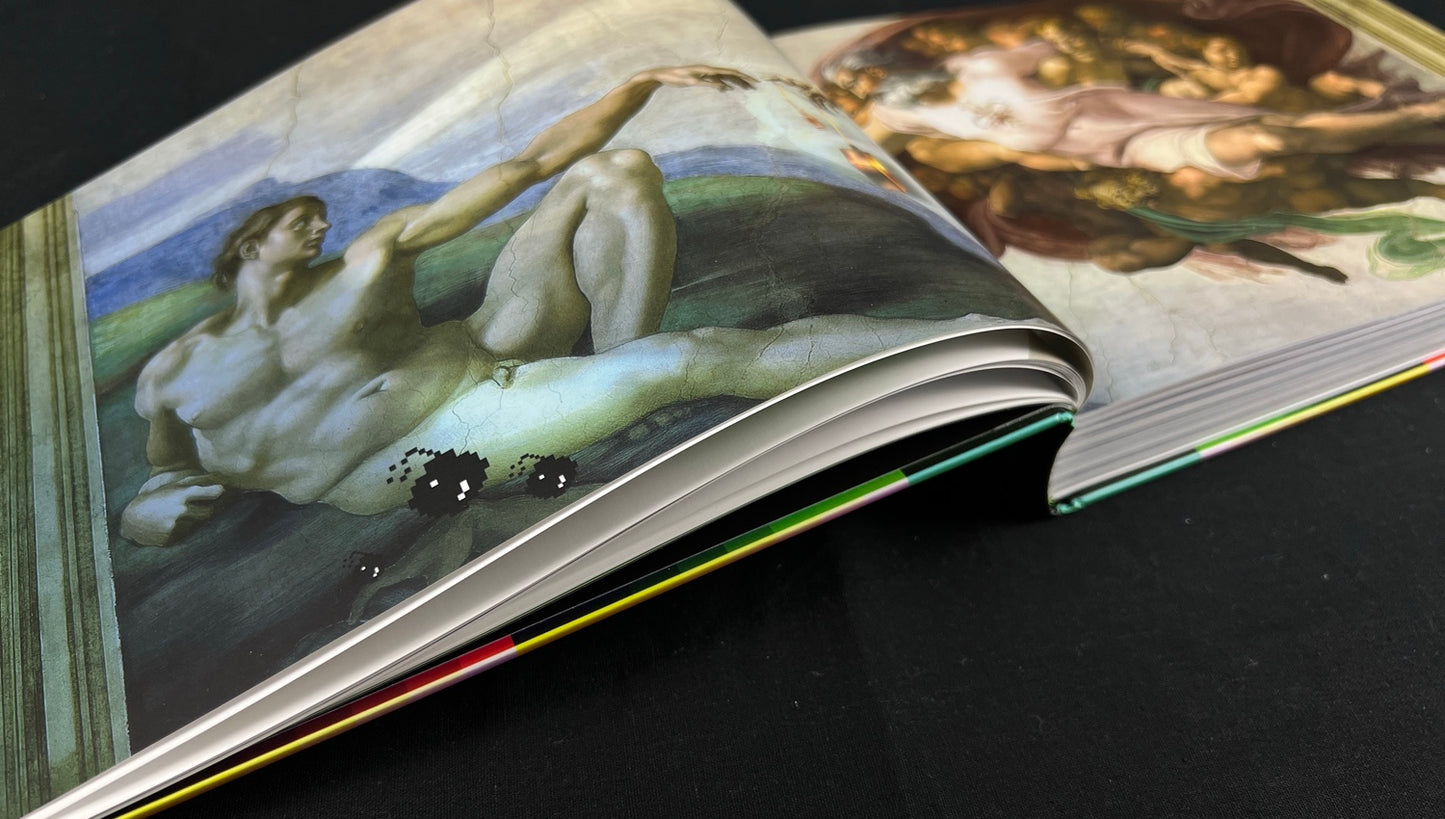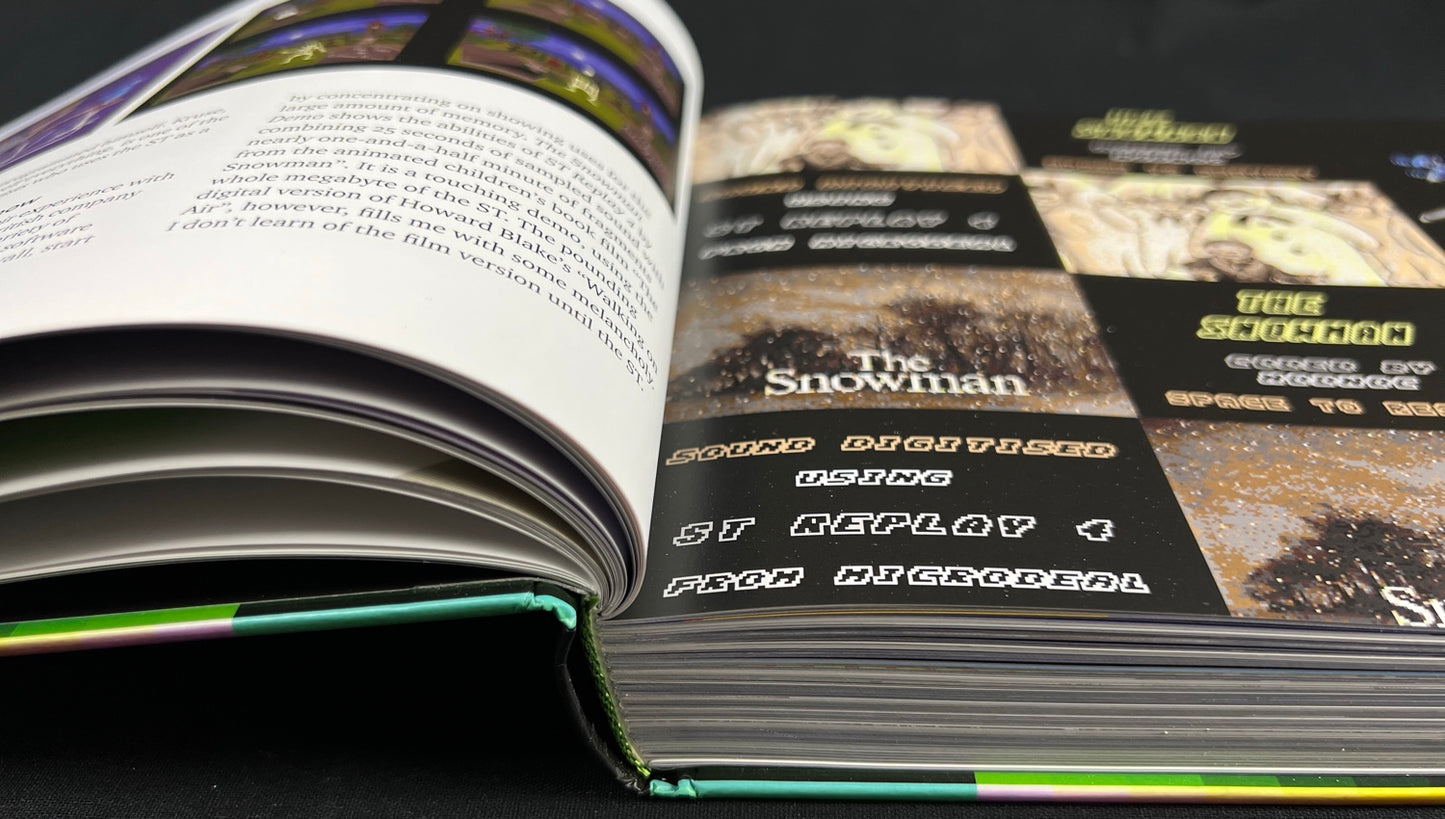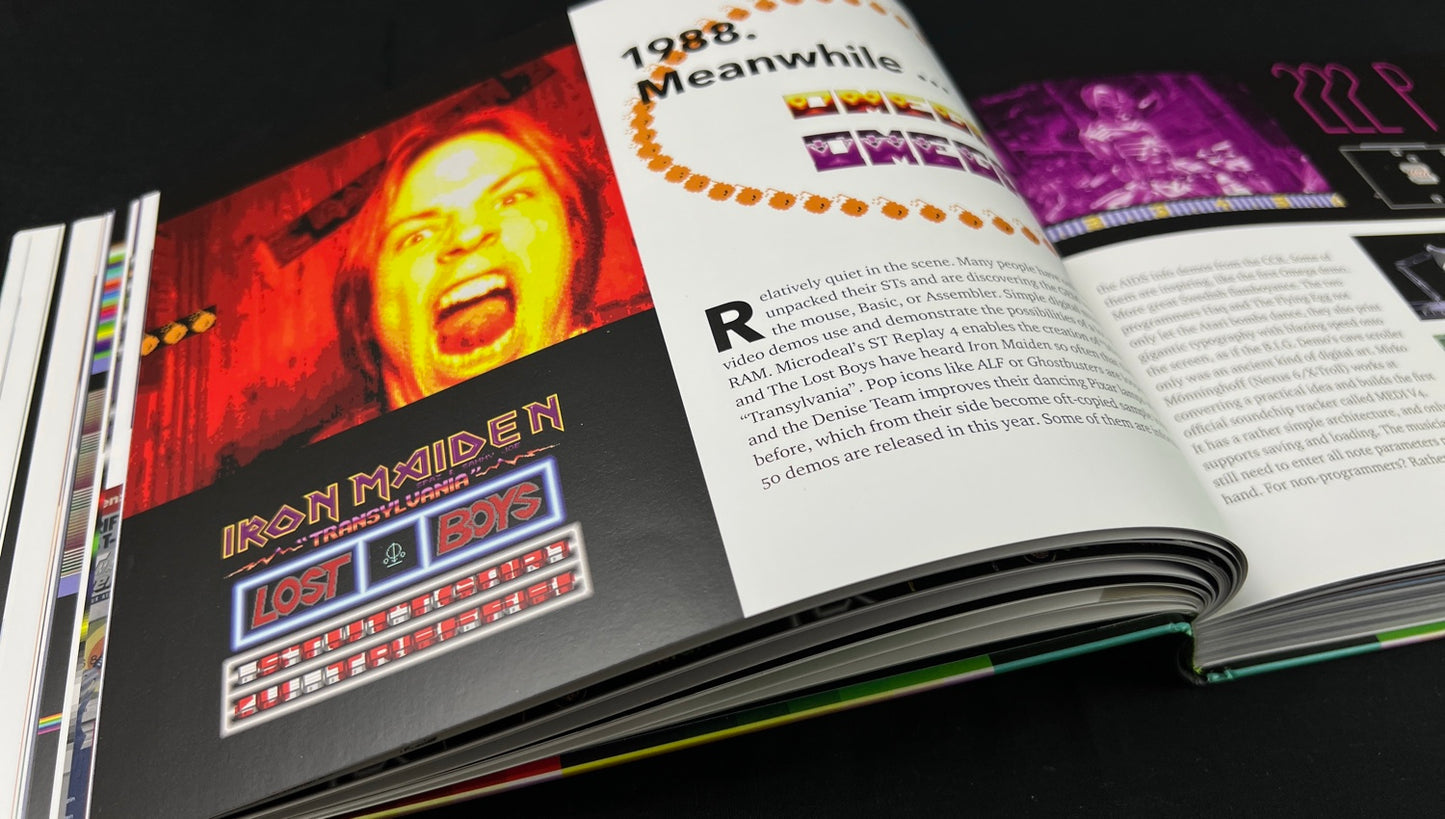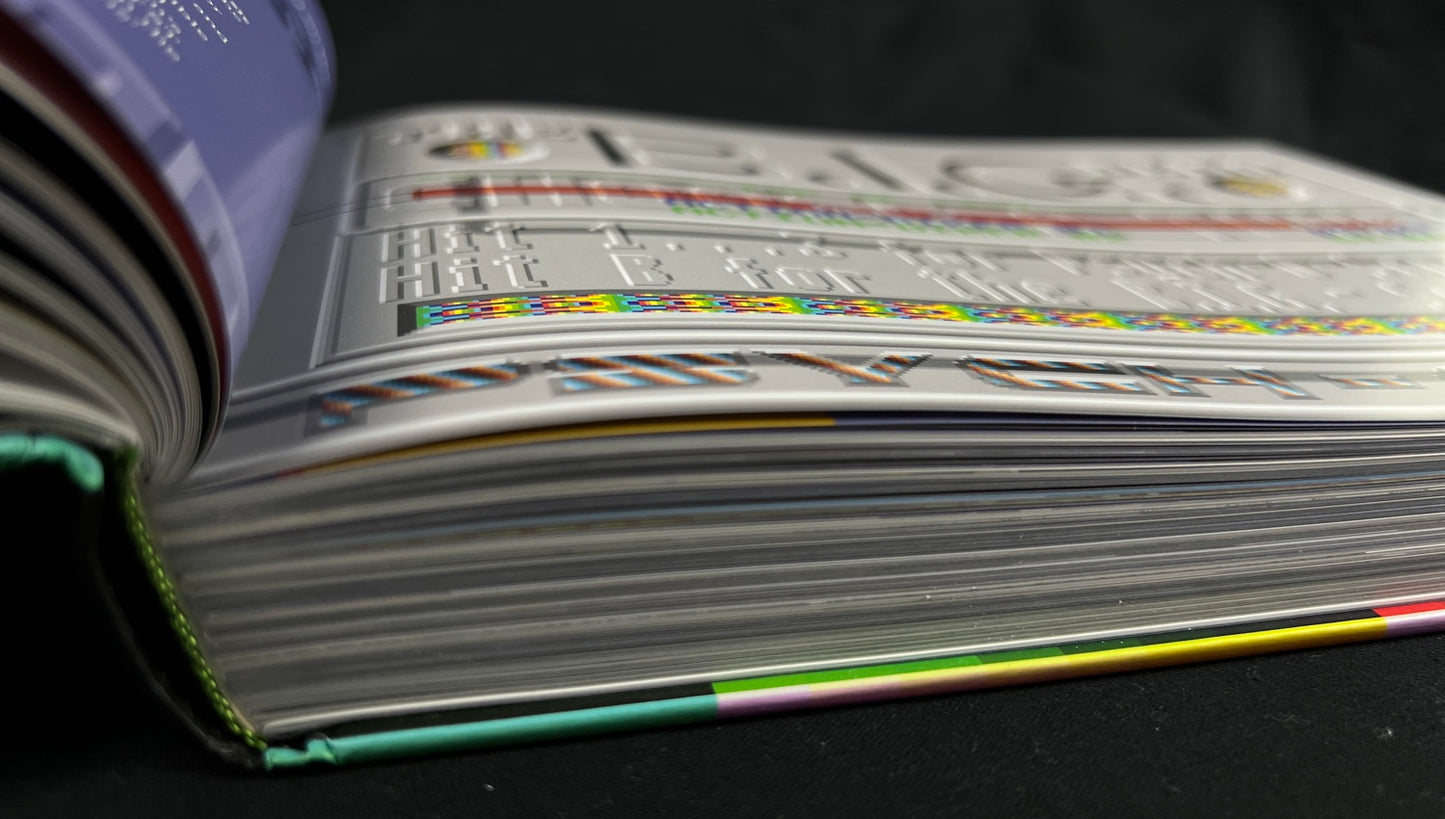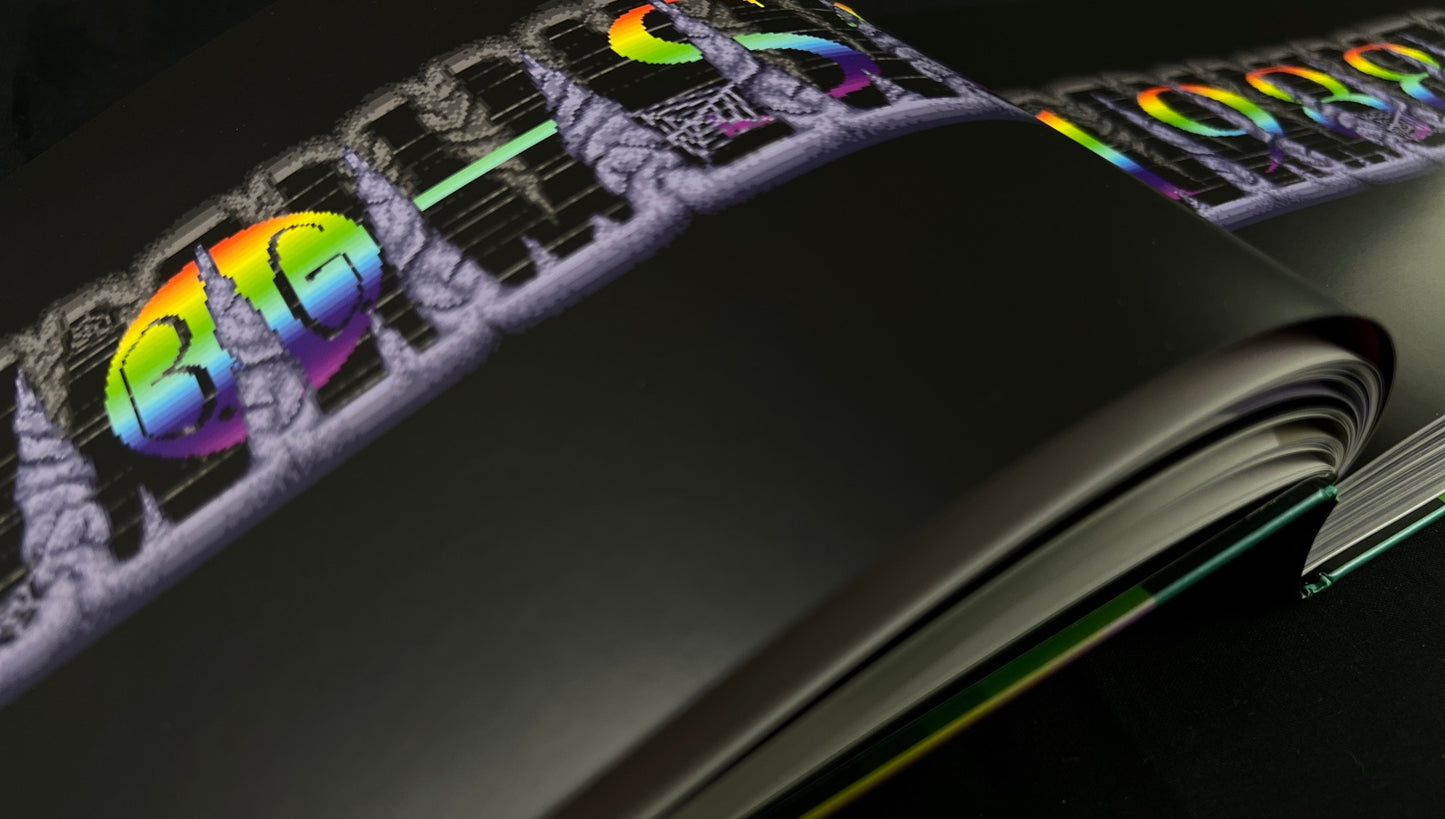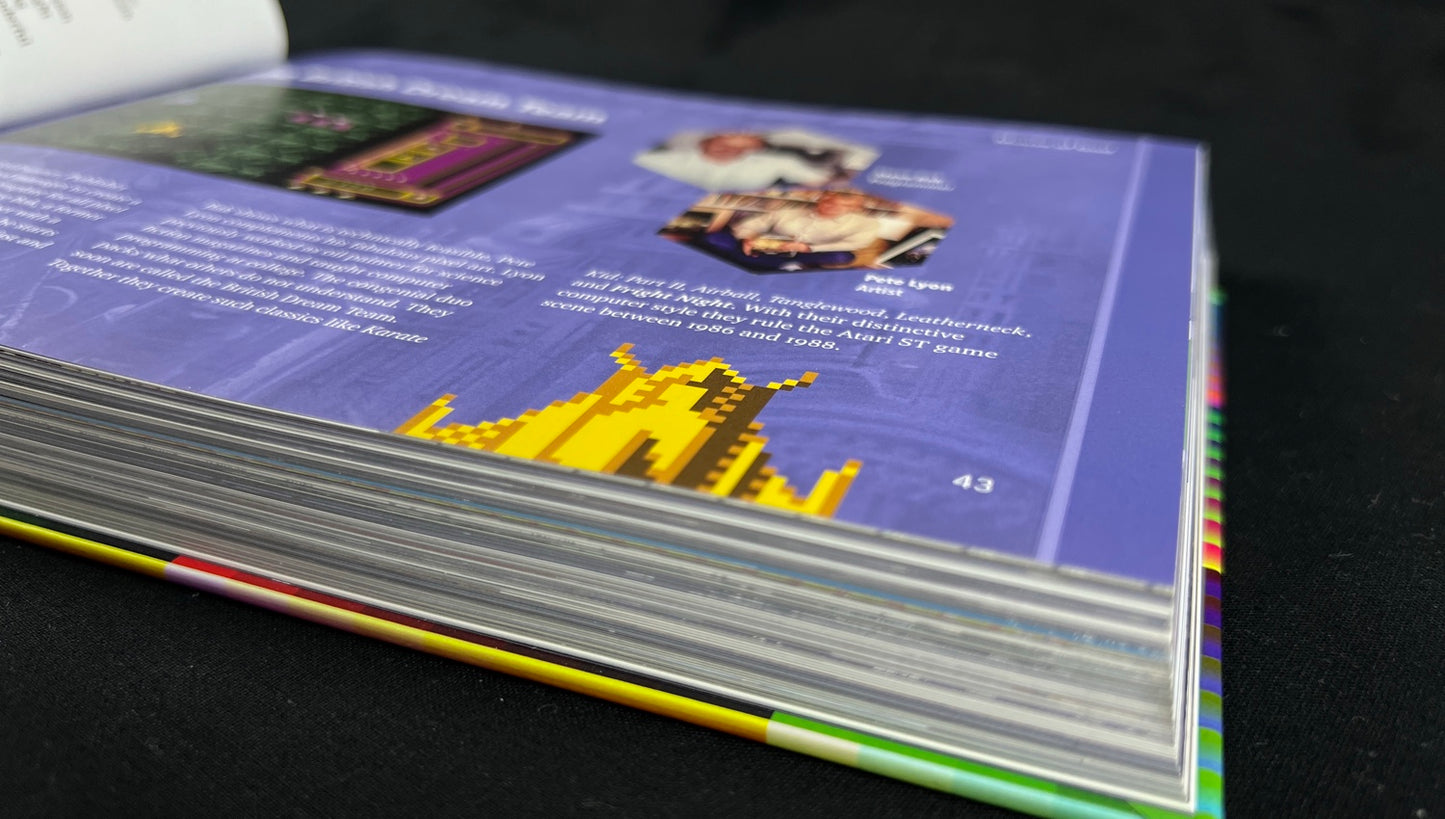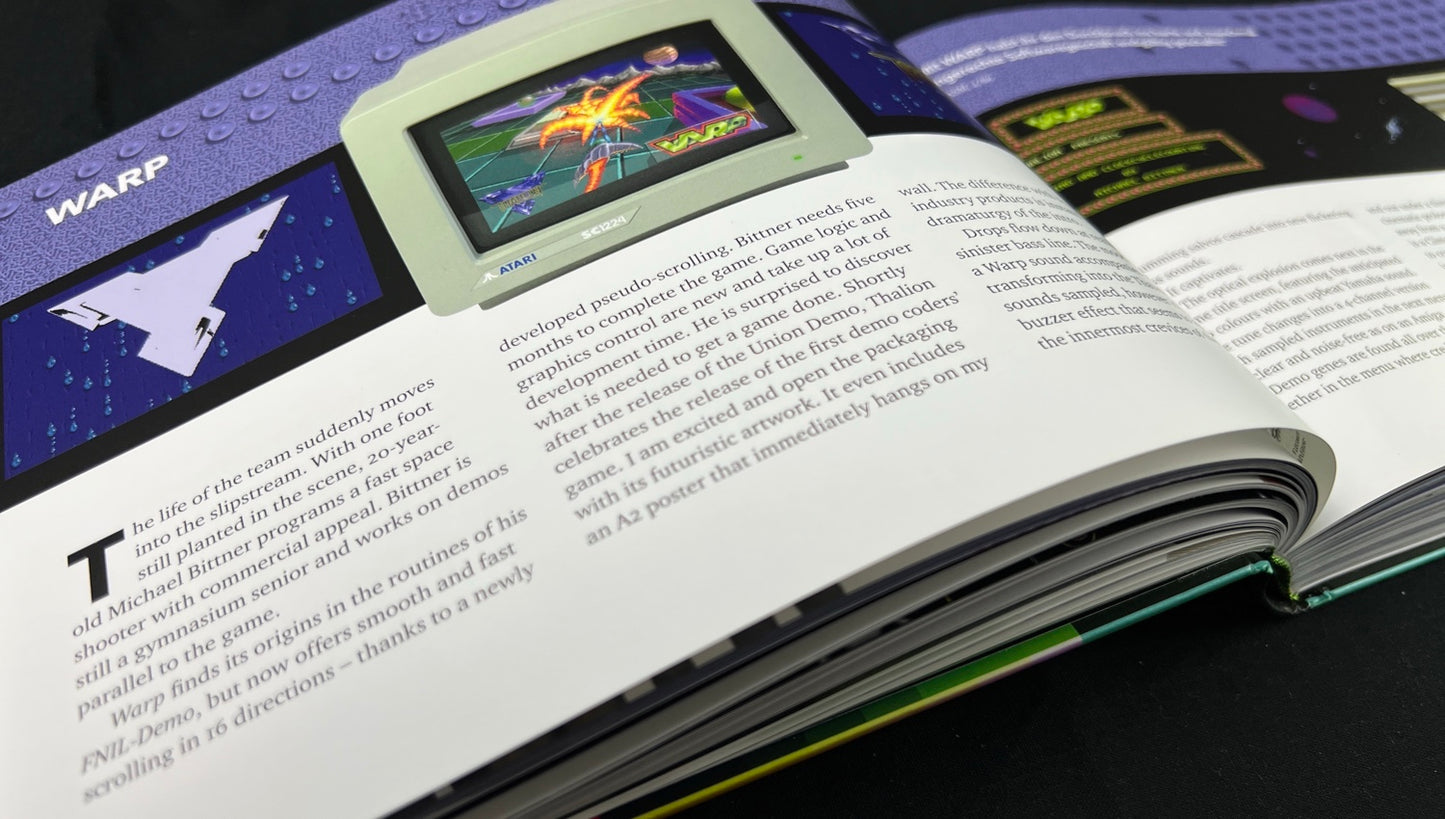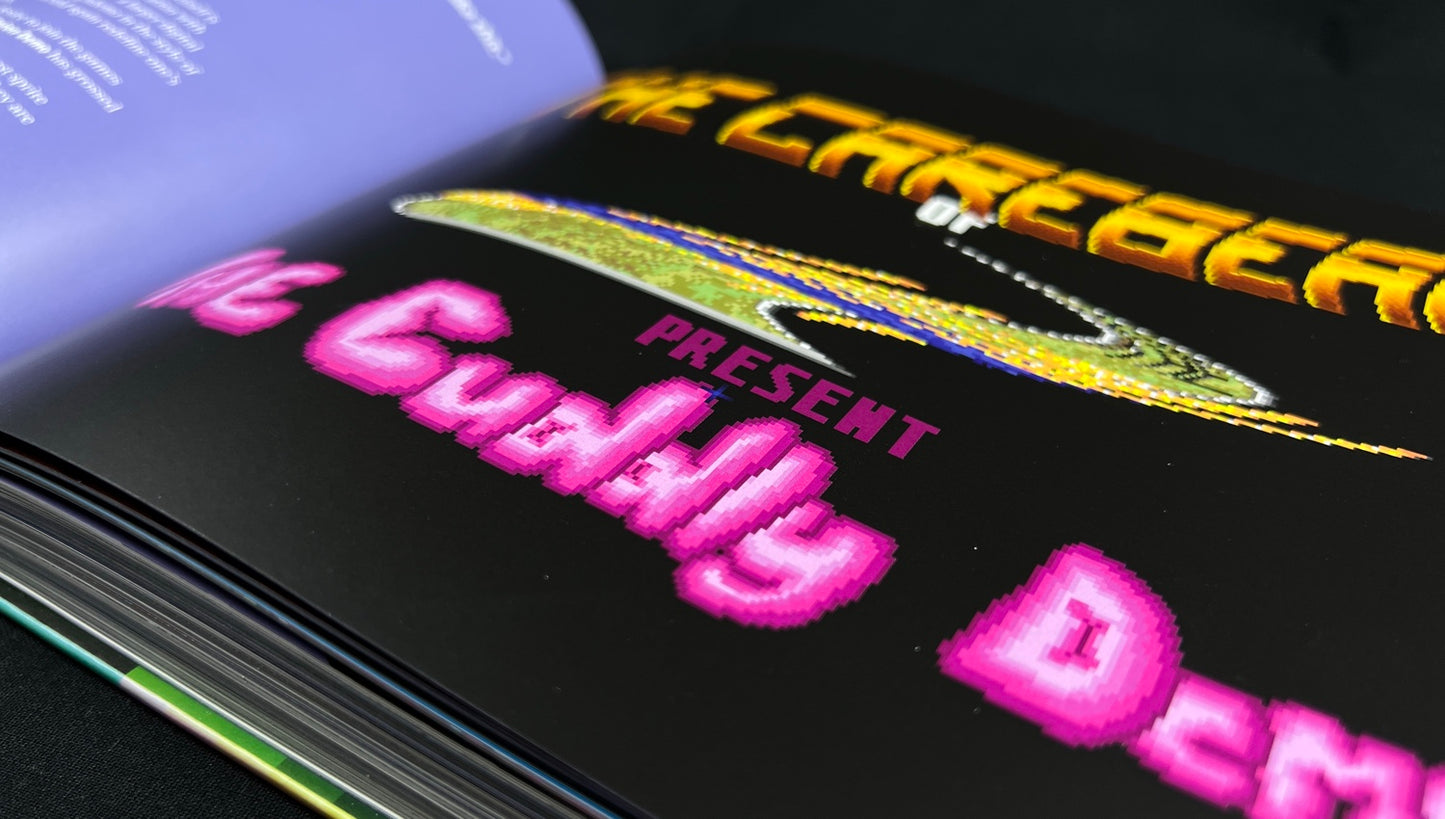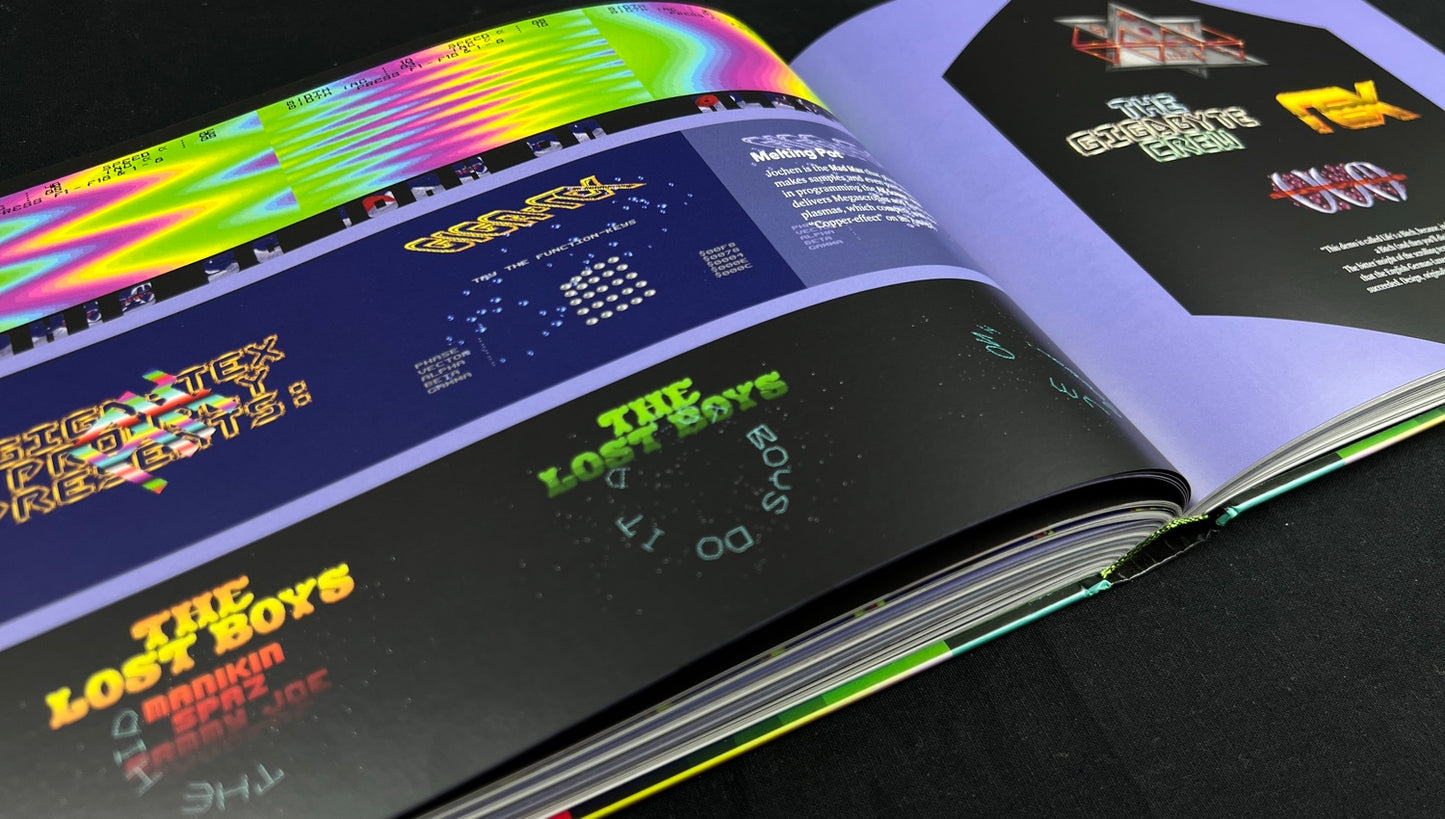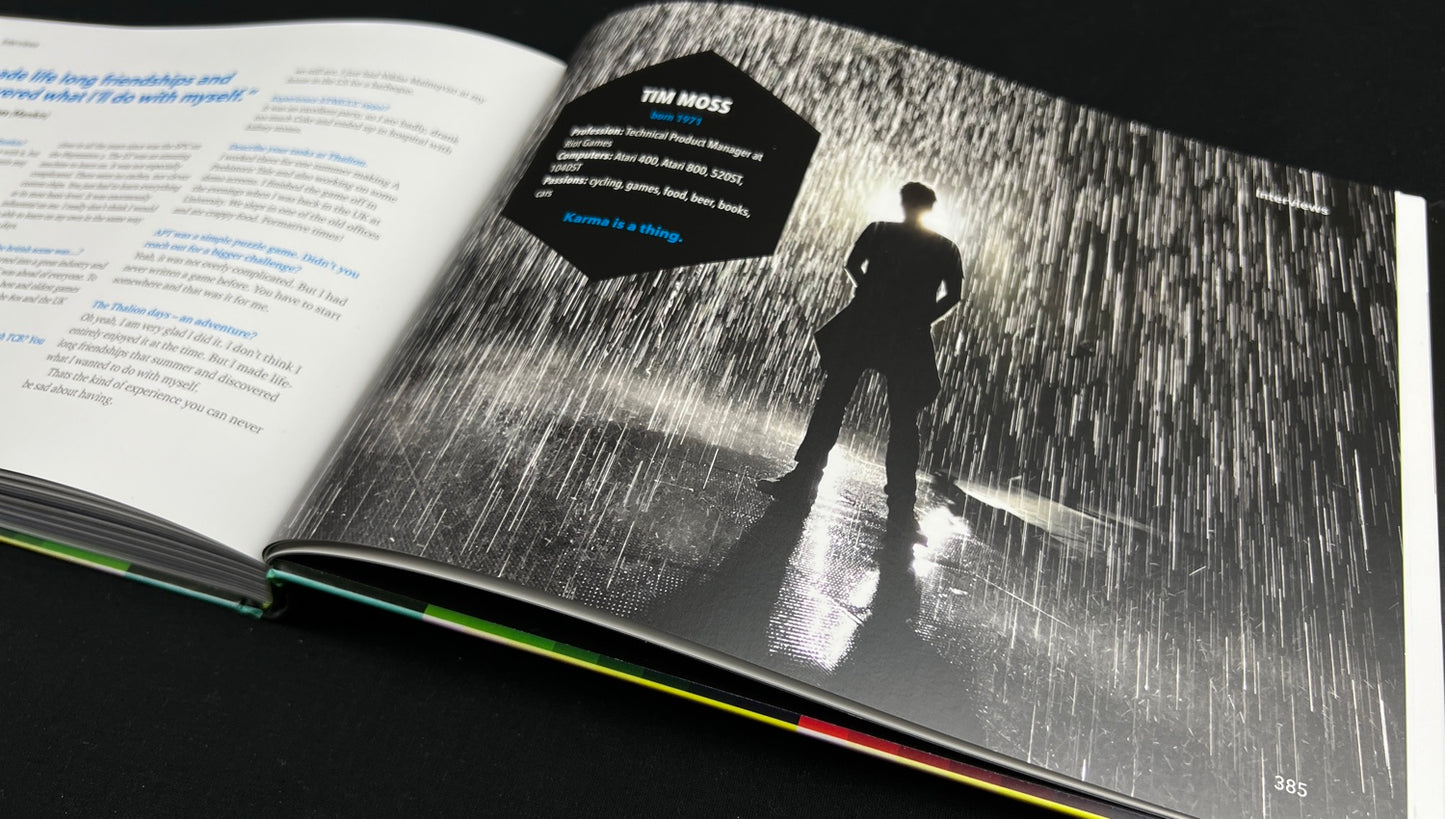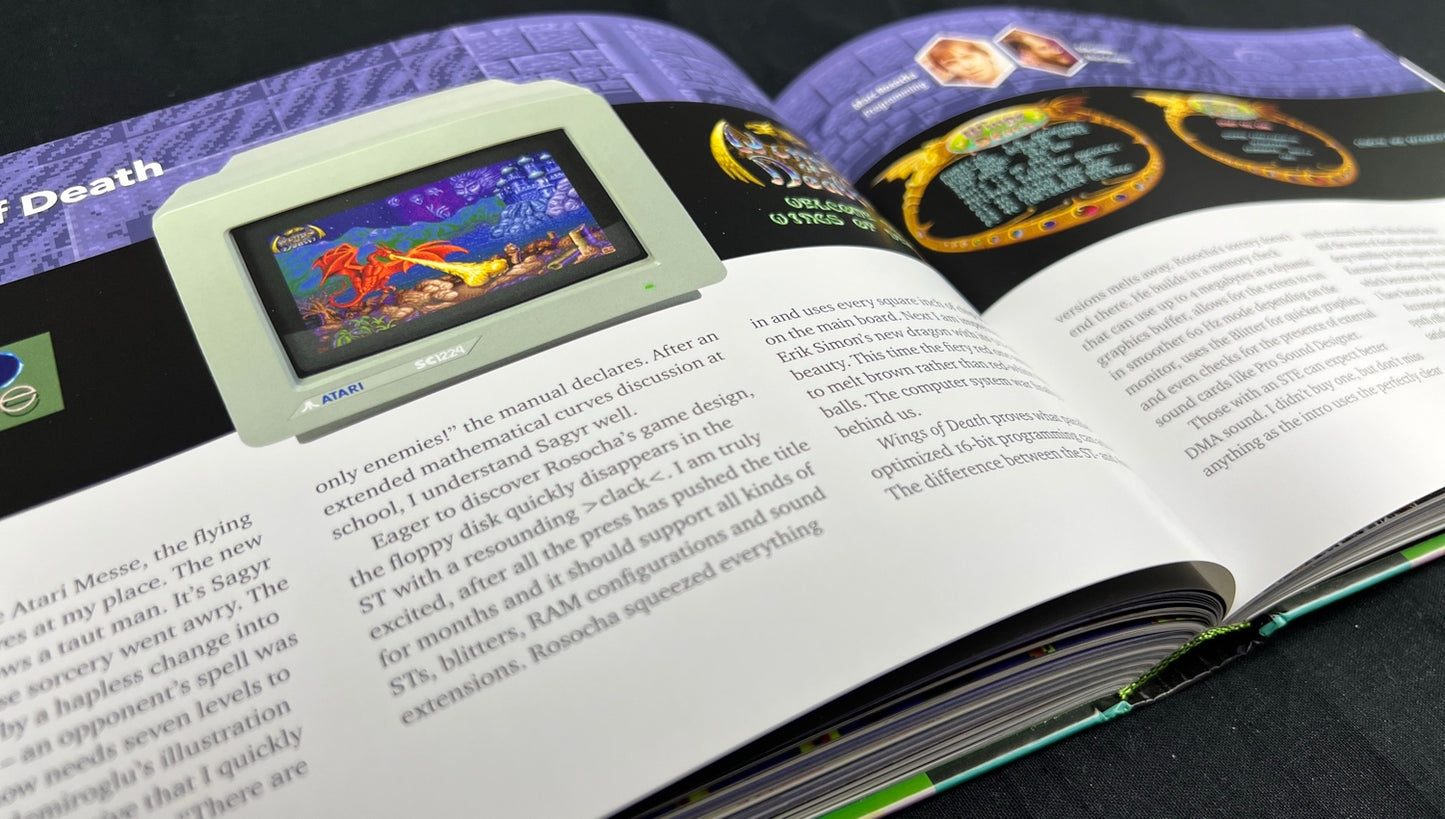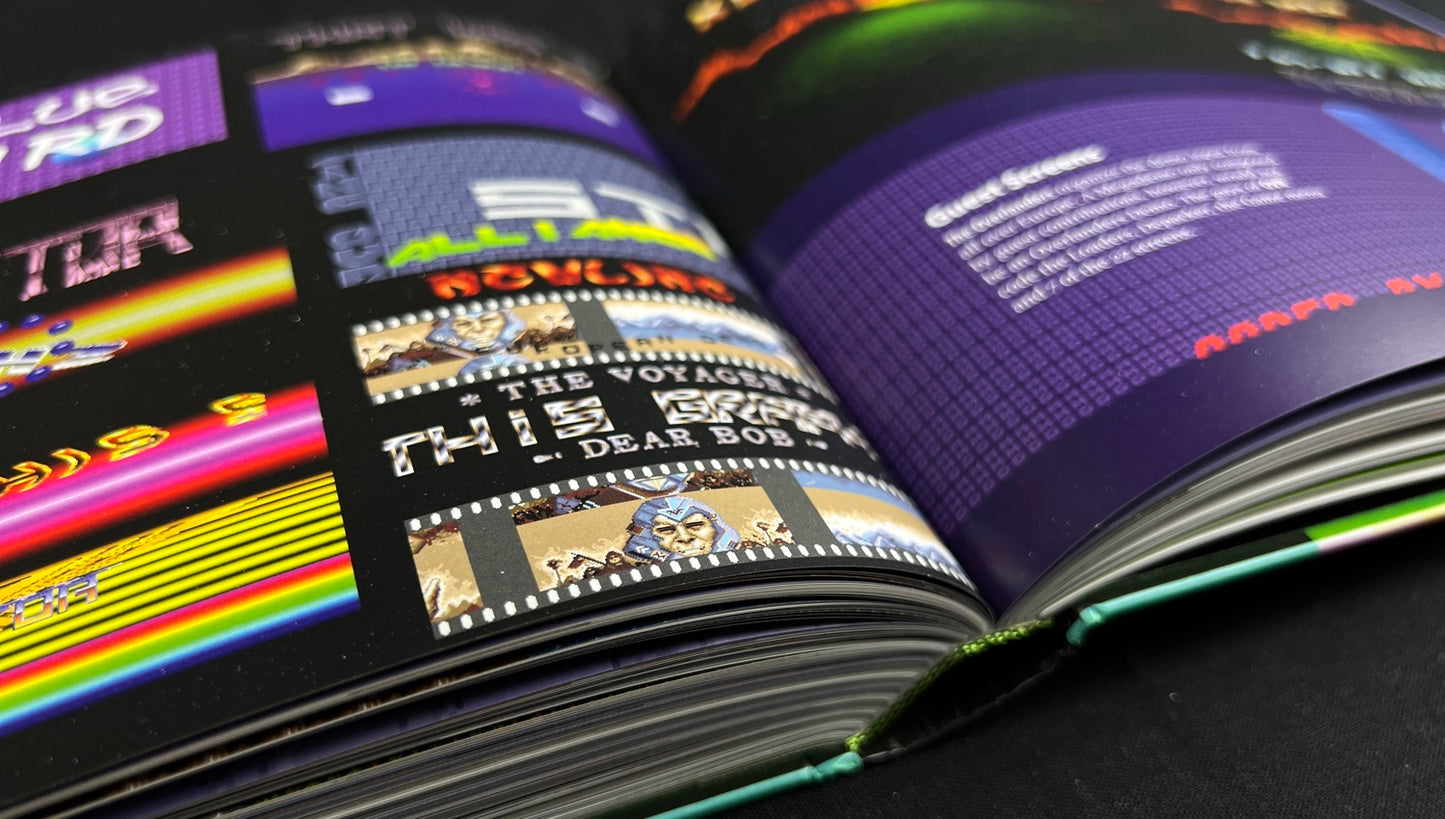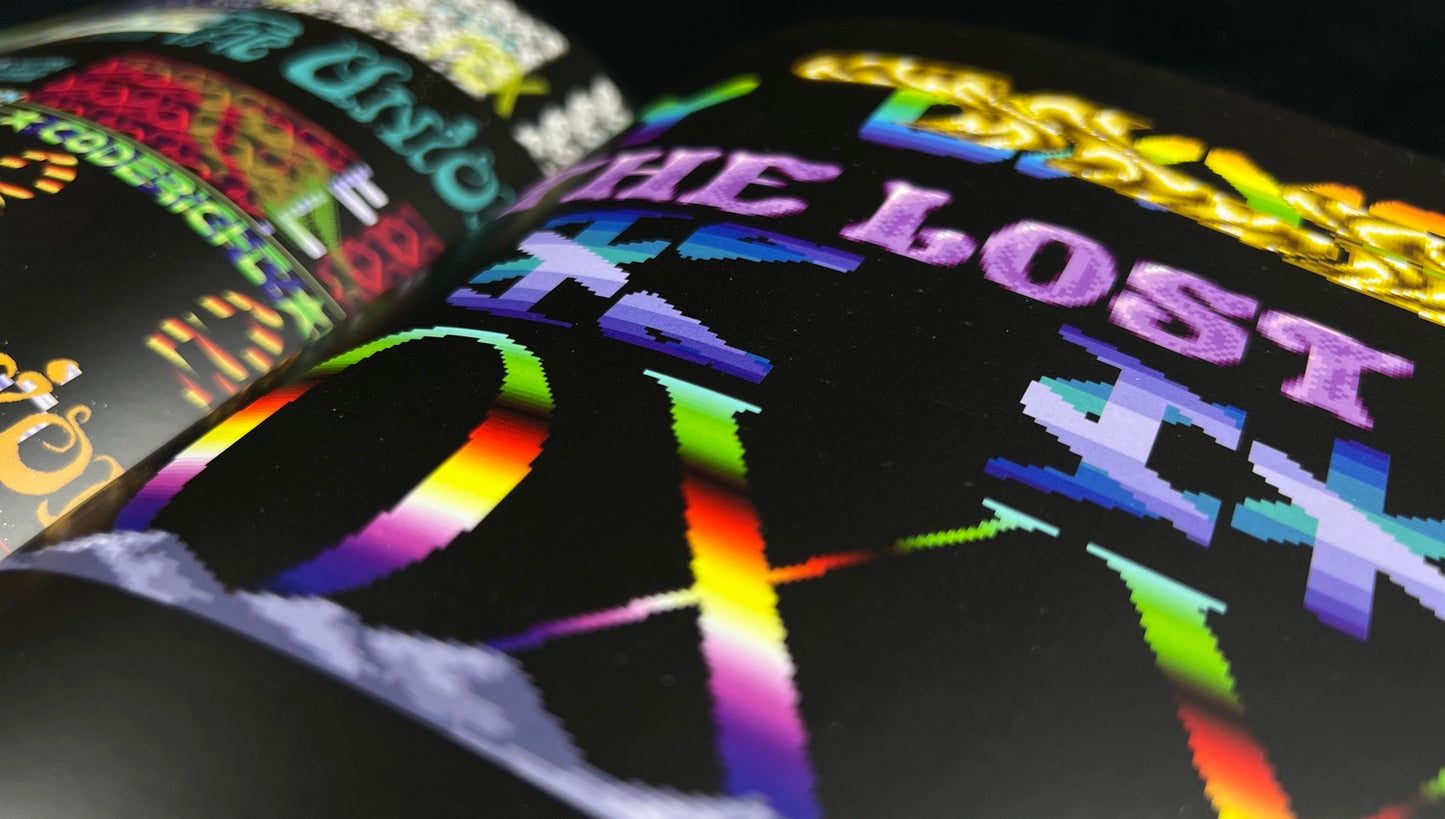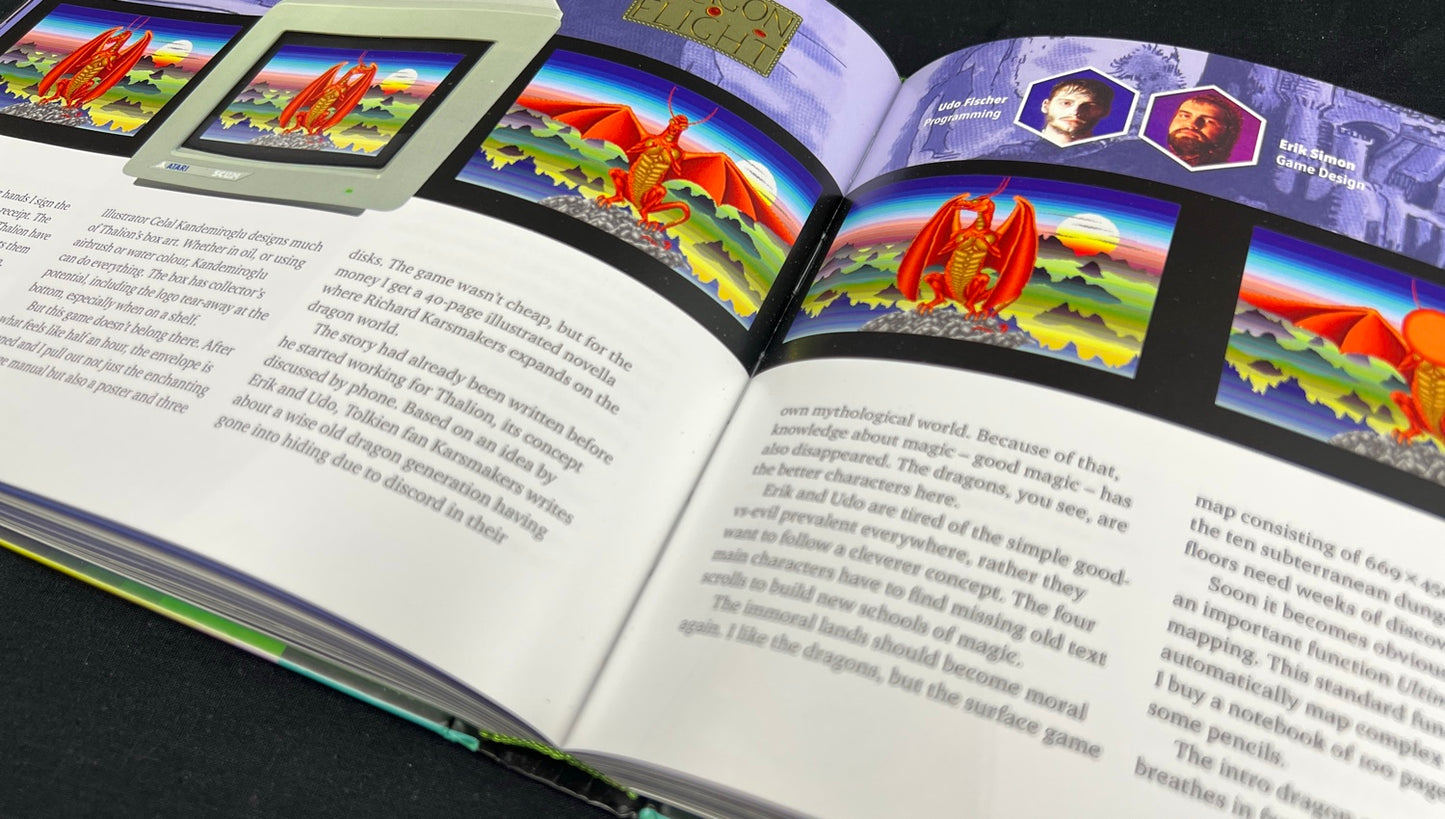 Great Read and a good snapshot of history as it was
a great read by the people who made it all happen and a good look behind the scenes. a good one for your retro gaming book collection
Retro awesomeness!
Feel the quality! An awesome compendium printed on high quality stock. Thank you :)
A great and unique enhanced book about Atari ST era - A must have
I didn't buy the first edition at time, so I was sad to miss this incredible work. So I bought book 2 and 3, and was amazed by the quality of these books. When it was possible again to pre-command book 1 I didn't hesitate and I don't regret it, it's a masterpiece. In addition there's not many occasions to have first hand memories from this 16 bit computer era and share again together all theses good moments. Remember when computing was fun ? :) Thanks a lot for the author for providing us such a quality work. You can buy it (and others book) without hesitation
Excellent read. Waiting for the next book already.
Loving it
Was fantastic. Looking forward to more publications in the future.
Capture the unique spirit of the 80s gaming industry
CRACKERS takes a bold look into the valleys of the floppy disk trade in Europe. US game production cast its shadow ahead and a game began that not only the illegal scene used to its advantage.
Delivery Service
Free Shipping

Orders that exceed a certain value will be shipped to you free of charge. As we change this value from time to time, please try it at checkout. Valid worldwide.

Free Replacement

If your book is seriously damaged in transit or there is a delivery problem for which you are not responsible, we will cover the cost of another shipment.

Free Extras

We are delighted with every larger book delivery and, if possible, will gladly fill up your parcel with some cool premium gifts and little attentions.