Regular price
Sale price
$38.00 USD
Unit price
per
Sale
Sold out
Software piracy in the '80s and '90s. The first book in the CRACKERS series. Digital visions and copy parties, intrigues and industrial espionage, disk traders and pirates. Elitism, escape and persecution: The mysterious life of crackers and their scene organisations shaped the computer age. 


Second Hardback Edition + free PDF
170 × 230 mm portrait format
336 brilliant colour pages
130g/m² Art Silk Plus paper
Surface laquer sealing

UV-resistant and abrasion-proof

From USA to Europe. A narrative journey back to the last century when data was stored on floppy disks, computer games became entertainment and the law was unprepared for what happened next.
In a mixture of oral histories and media reports, the trail of one of the most secretive underground IT societies is uncovered: What distinguishes a cracker from a hacker? Why were they considered a threat to the entire games industry? Captivating anecdotes, historical depictions and hundreds of pictures bring this exciting software episode back to life.
The book series not only exposes the machinations of the underground, but also takes an in-depth look at the contemporary games industry, press relations and the limits and possibilities of the various national laws. But CRACKERS does not stop there. We calculate production budgets, let game makers have their say and put in a word for the development of cracker and demo groups.

Special Features and articles on Hagbard Celine (Illuminatus!) // Hacker vs. Cracker // Radwar Party 2 & 3 // Was (Not Was) // Cracking the Industry // The Crackers Deal (mimetic entrepreneurs) // Cult of The Circle // Blue Boxing // GNU license // Hackers in the Movies // WD1772 (Atari floppy controller) // Bootsector Messages (Thalion) //  Dragonflight (uncrackable protection?) // Manual Protection // Game Extensions (value enhancement).
Featuring: Radwar, German Cracking Service, B.O.S.S., MCA, Hotline, Dynamic Duo, 42-Crew, Copy Service Stuttgart, Troll & Co, ST Computer Service, The Blade Runners, The Medway Boys, Pompey Pirates, Automation, LSD, The Corporation, BBC, Cynix, The Replicants, Delight, The Exceptions, The Union, The Lost Boys, TCB, The Empire, Elite, Tristar & Red Sector, Thalion, Eclipse, Magic Bytes, Factor 5, Rainbow Arts, Argonica, Acornsoft, Graftgold, Firebird, Ocean, U.S. Gold, Magnetic Scrolls, Bullfrog, DMA Design, Mastertronic, Codemasters, Kingsoft, Erbe Software, Epyx, Electronic Arts, Ubi Soft, Infocom, Brøderbund, Microprose, Sierra, Lucasfilm Games, FAST, APP, Copylock Software, Gravenreuth & Syndikus… and many more.


CRACKERS: The Gold Rush takes the reader a crucial step deeper into a highly organised illegal European network that acted like a corporation ahead of its time. Key industry figures such as Rob Northen make their point. Former codebreakers on Apple II, BBC Micro, Sinclair Spectrum, Amstrad CPC, C64, Amiga and especially Atari ST reveal the truth of a unique computer youth.
Interviews with the protagonists and contributors are available in the sequel: The Data Storm. 
Included products

Book + PDF (when available), bookmark, postcard
Production quality

Hardback edition, reliable binding, UV-stable offset printing, varnish-protected pages
Share
View full details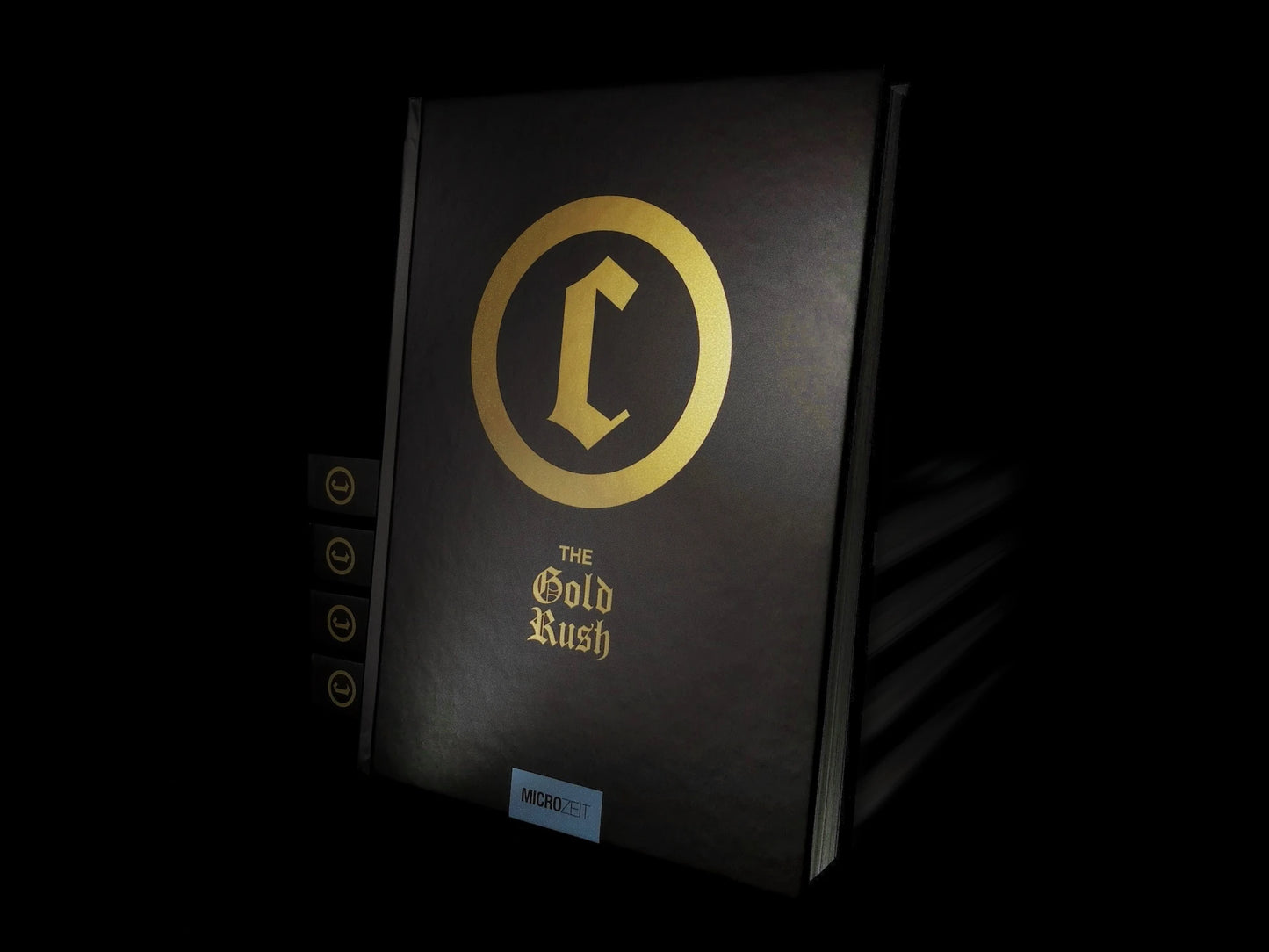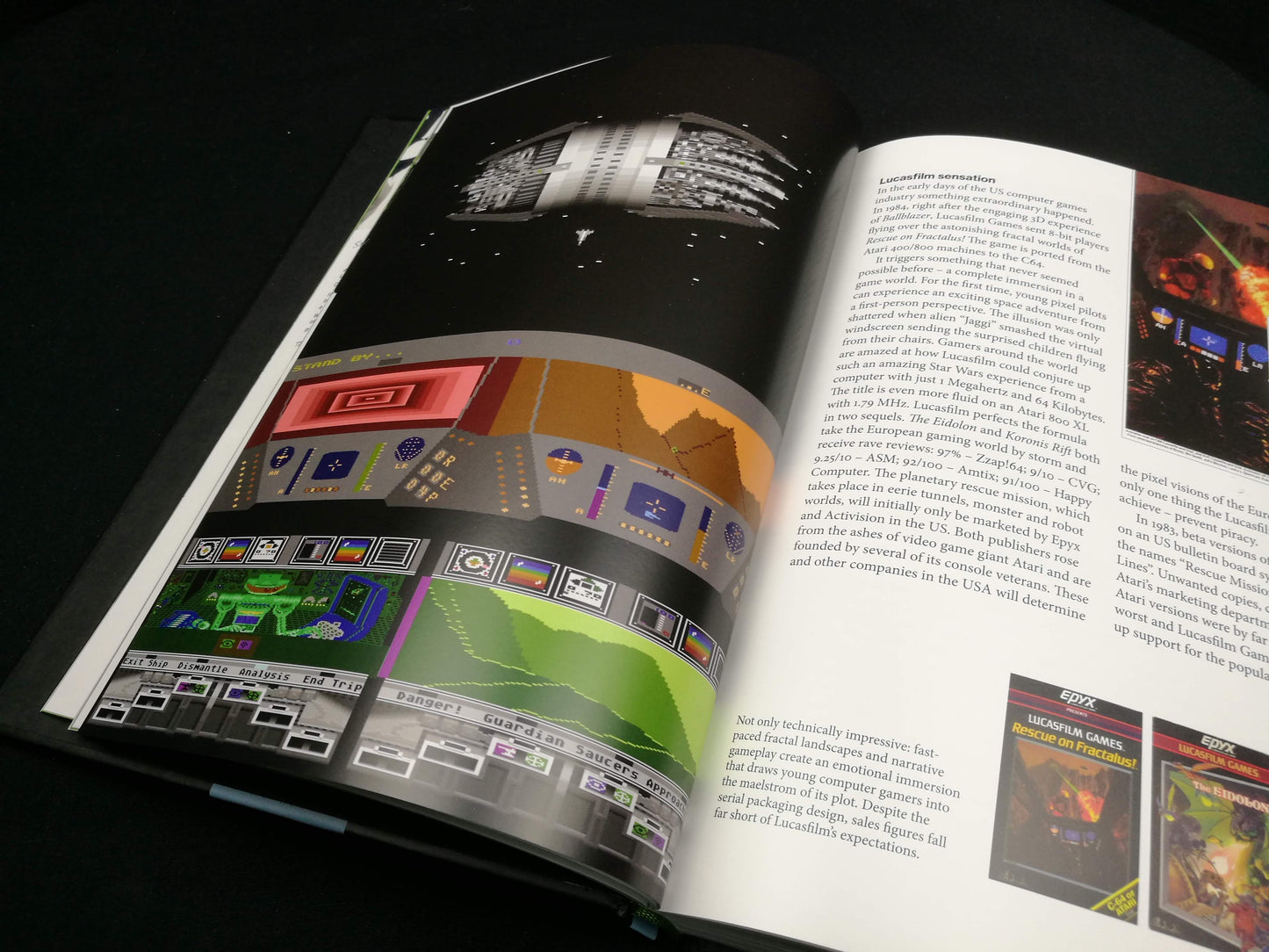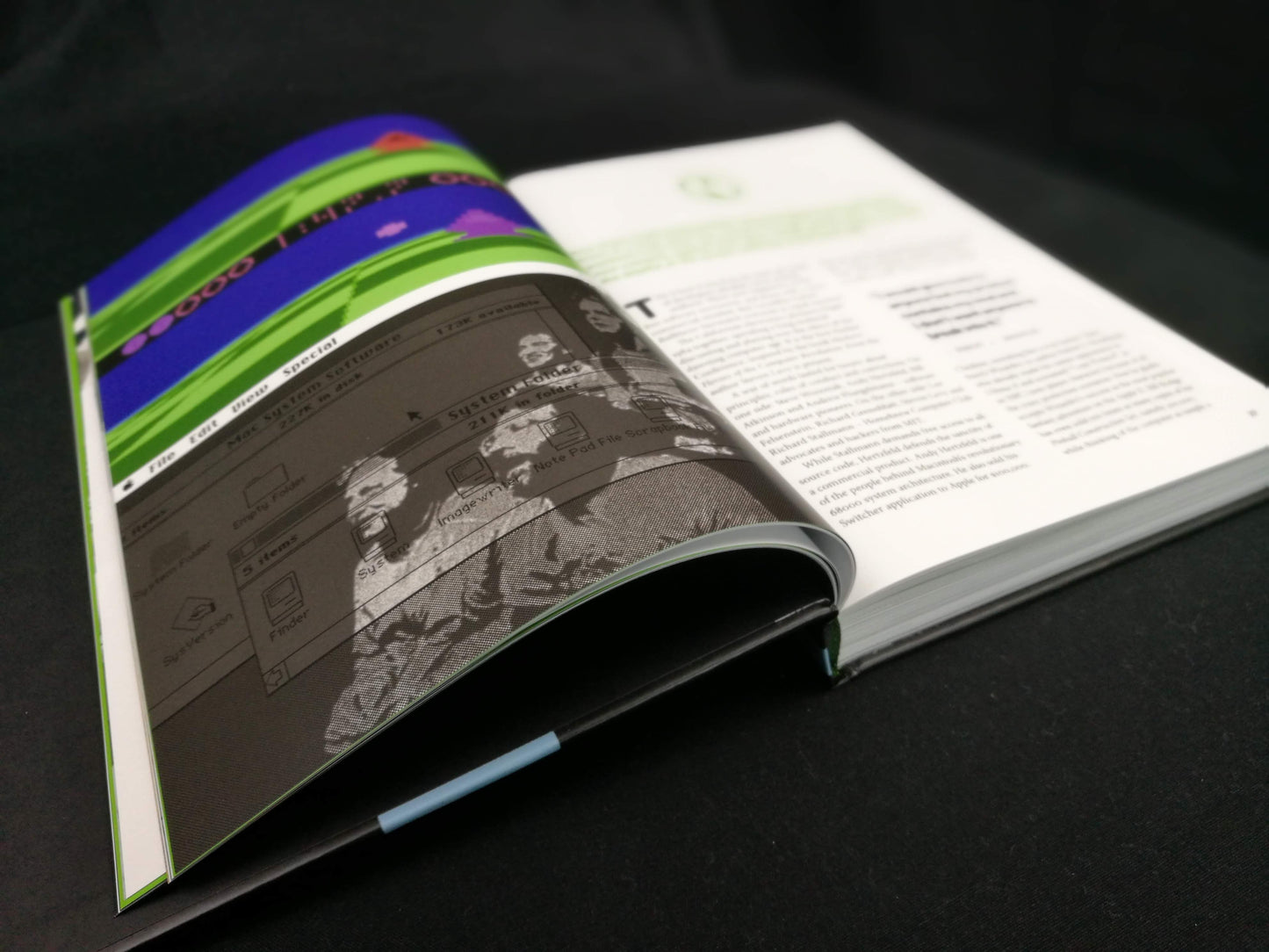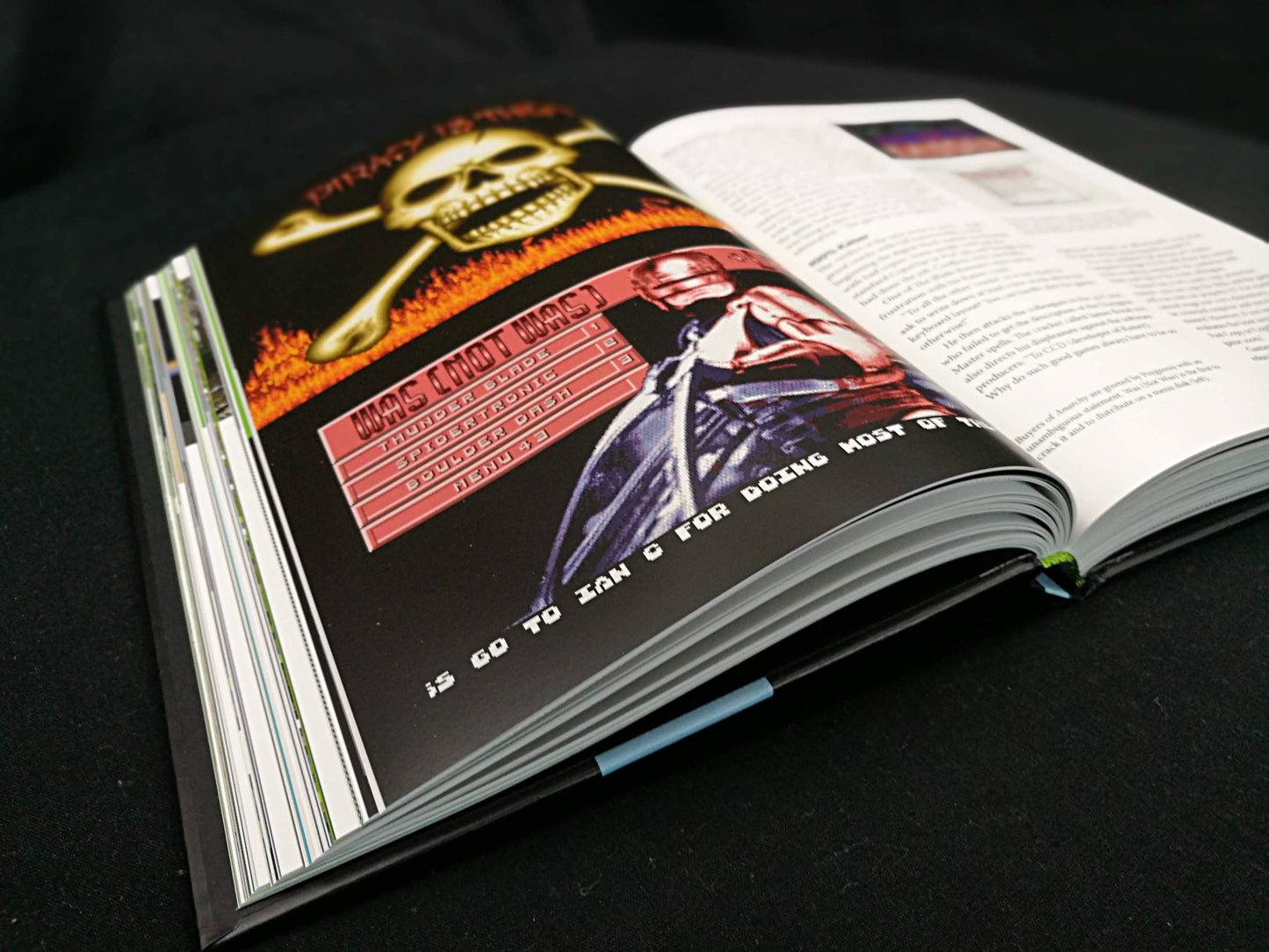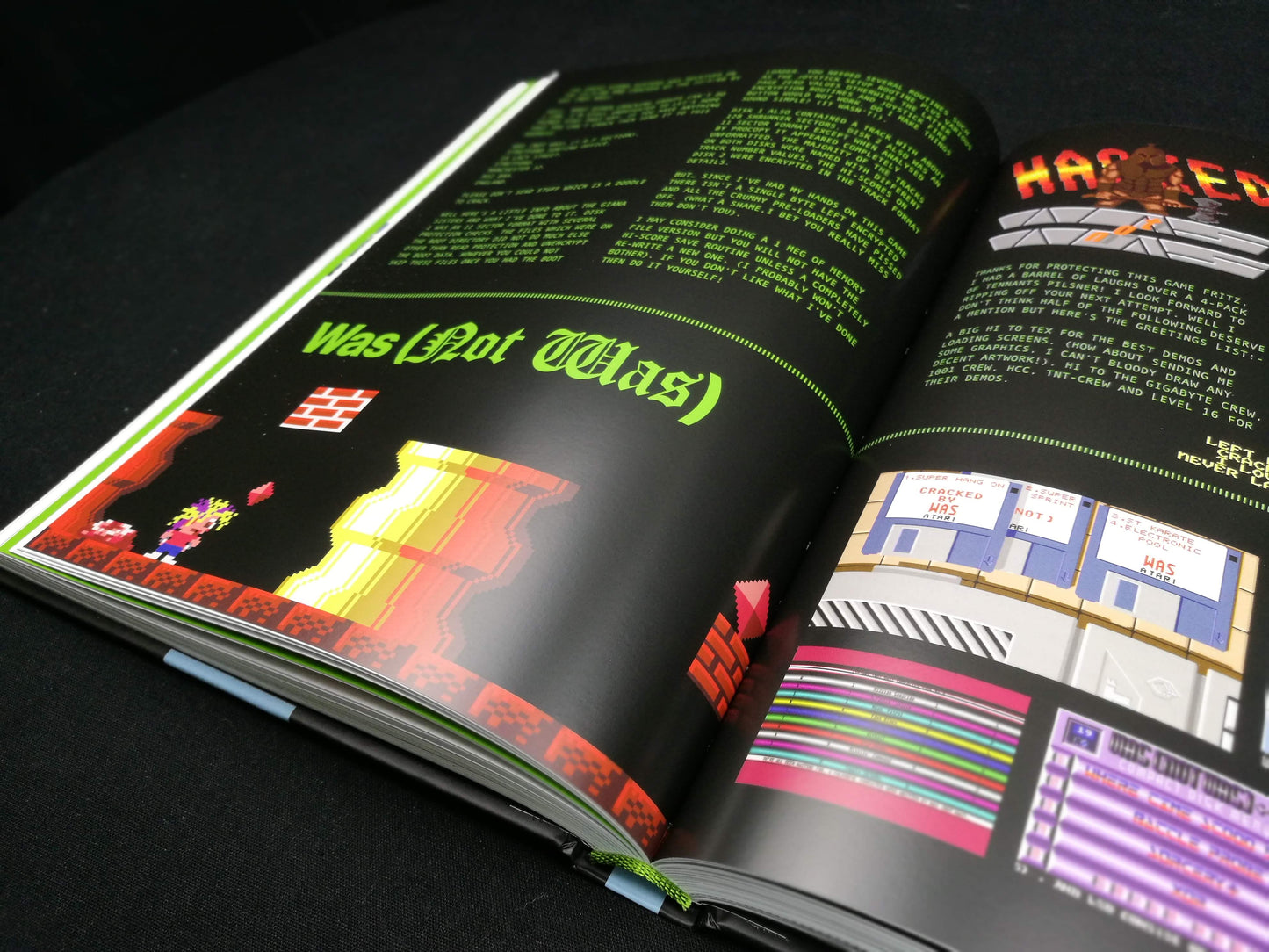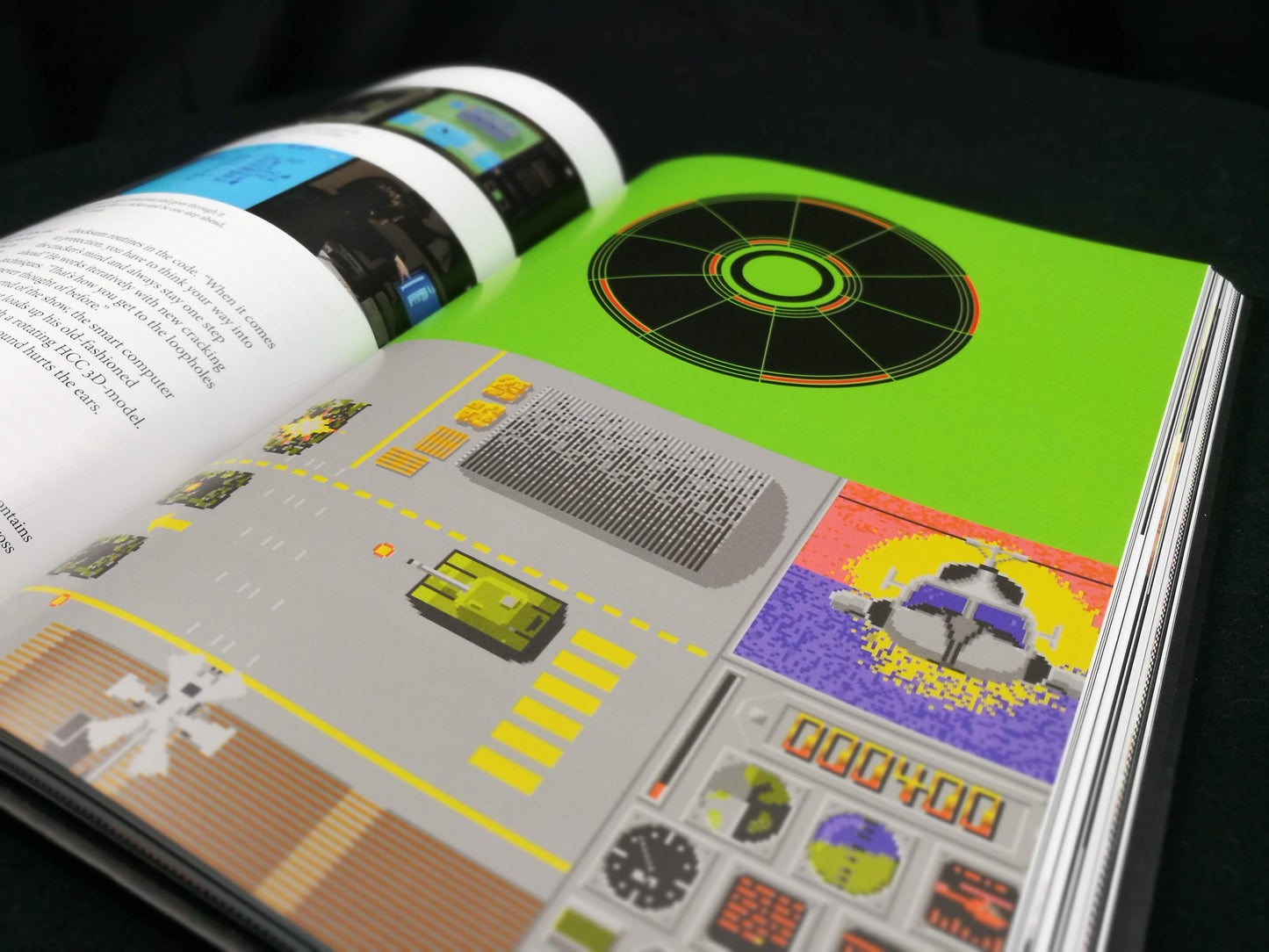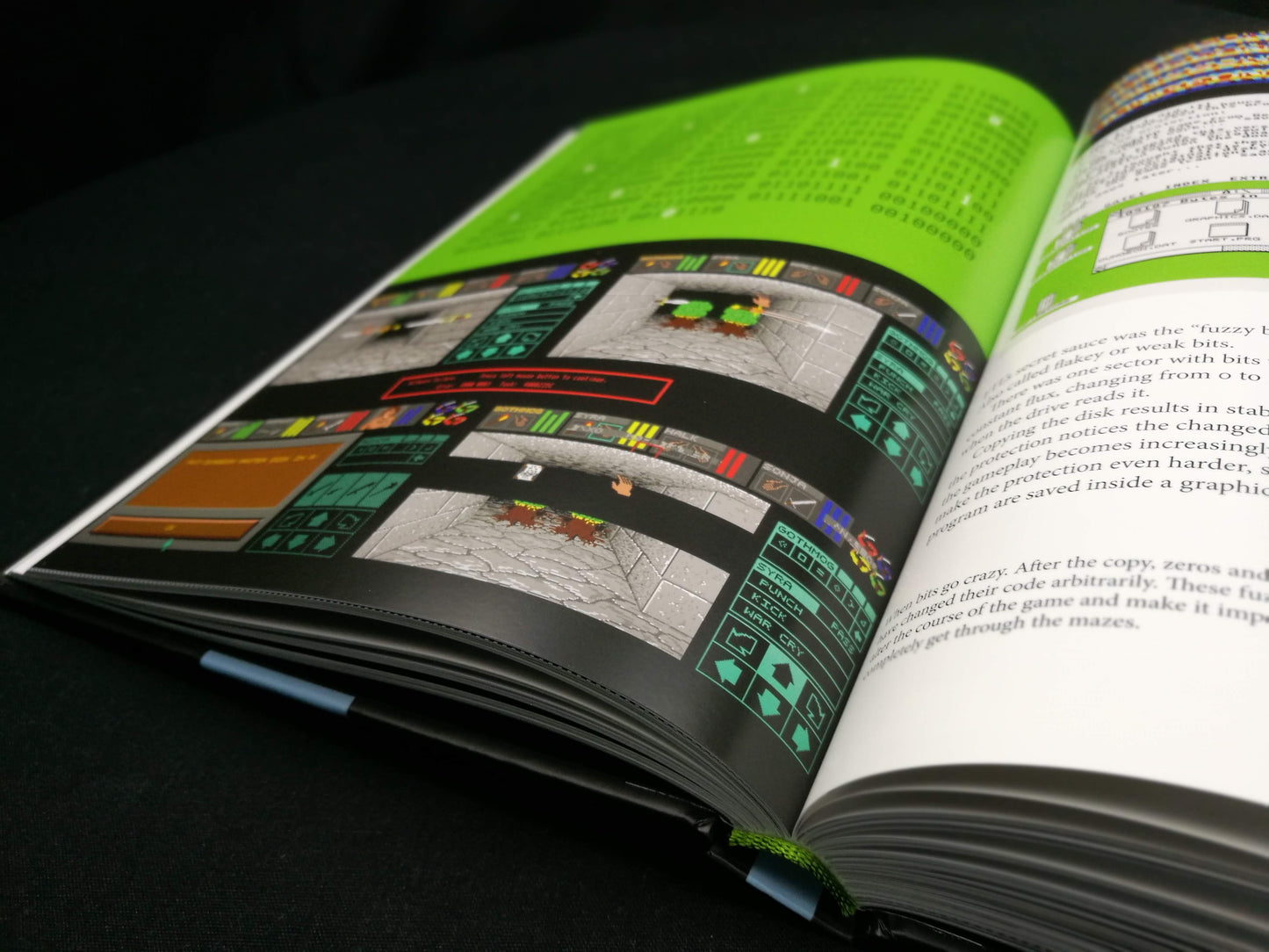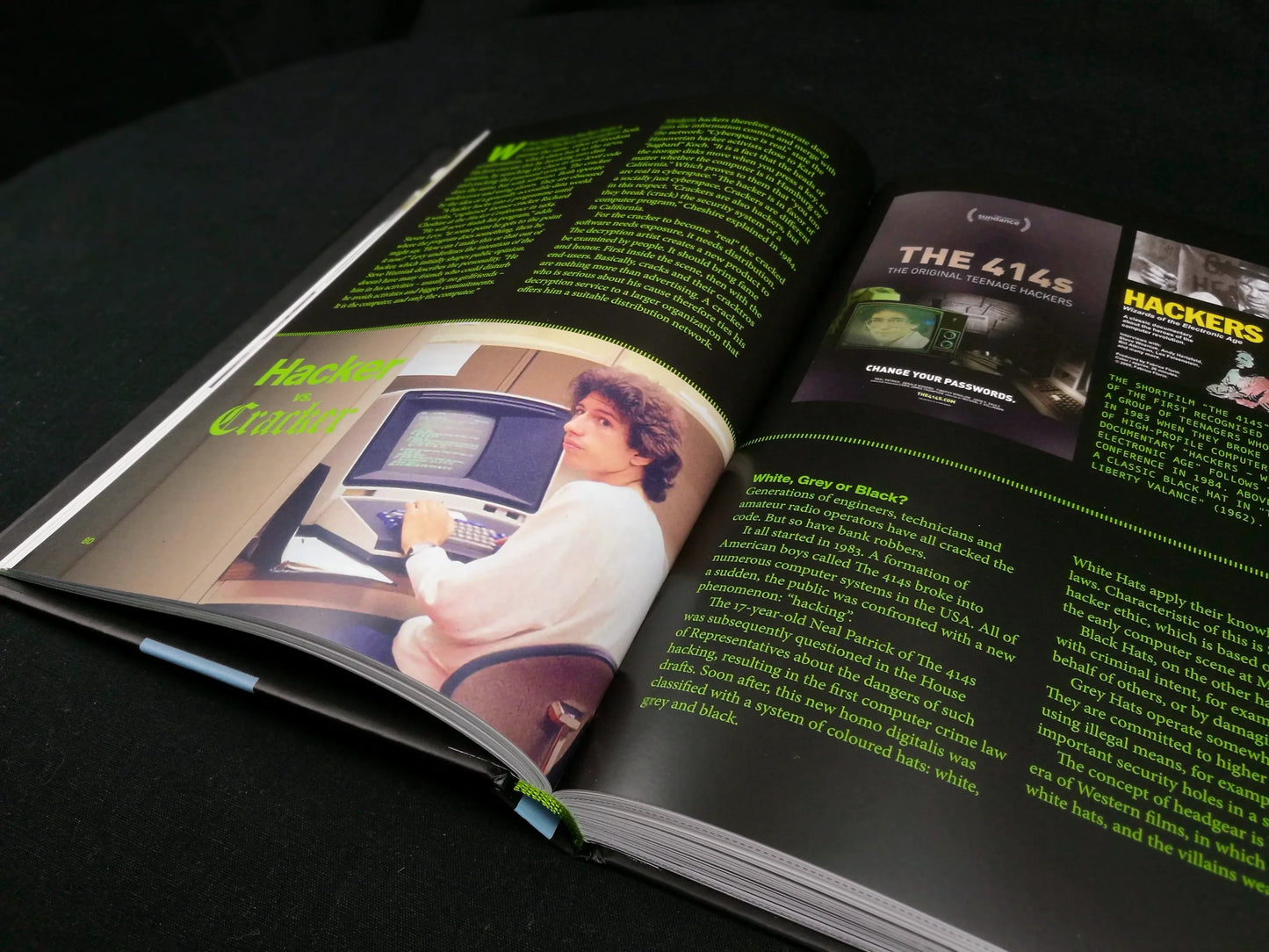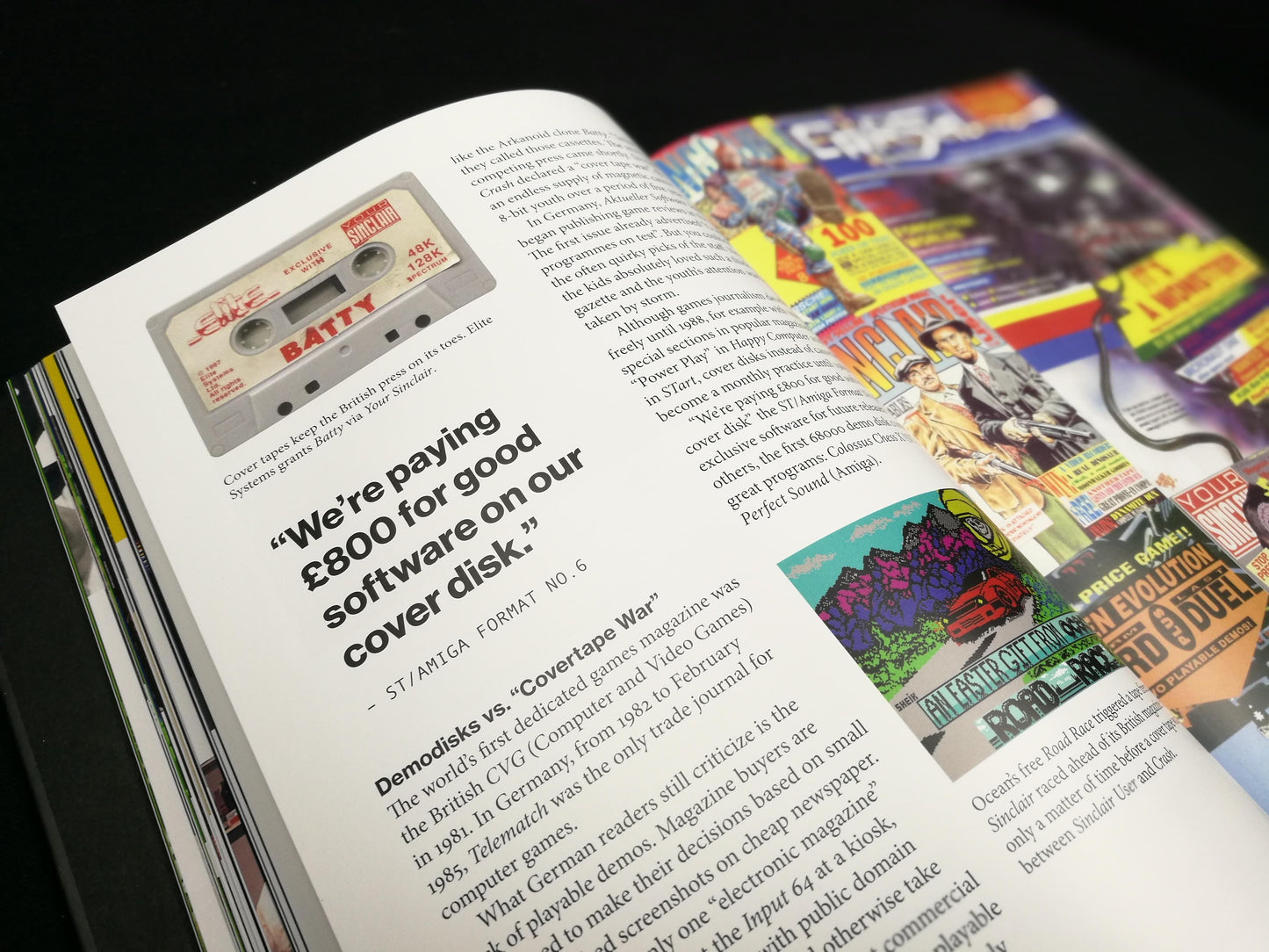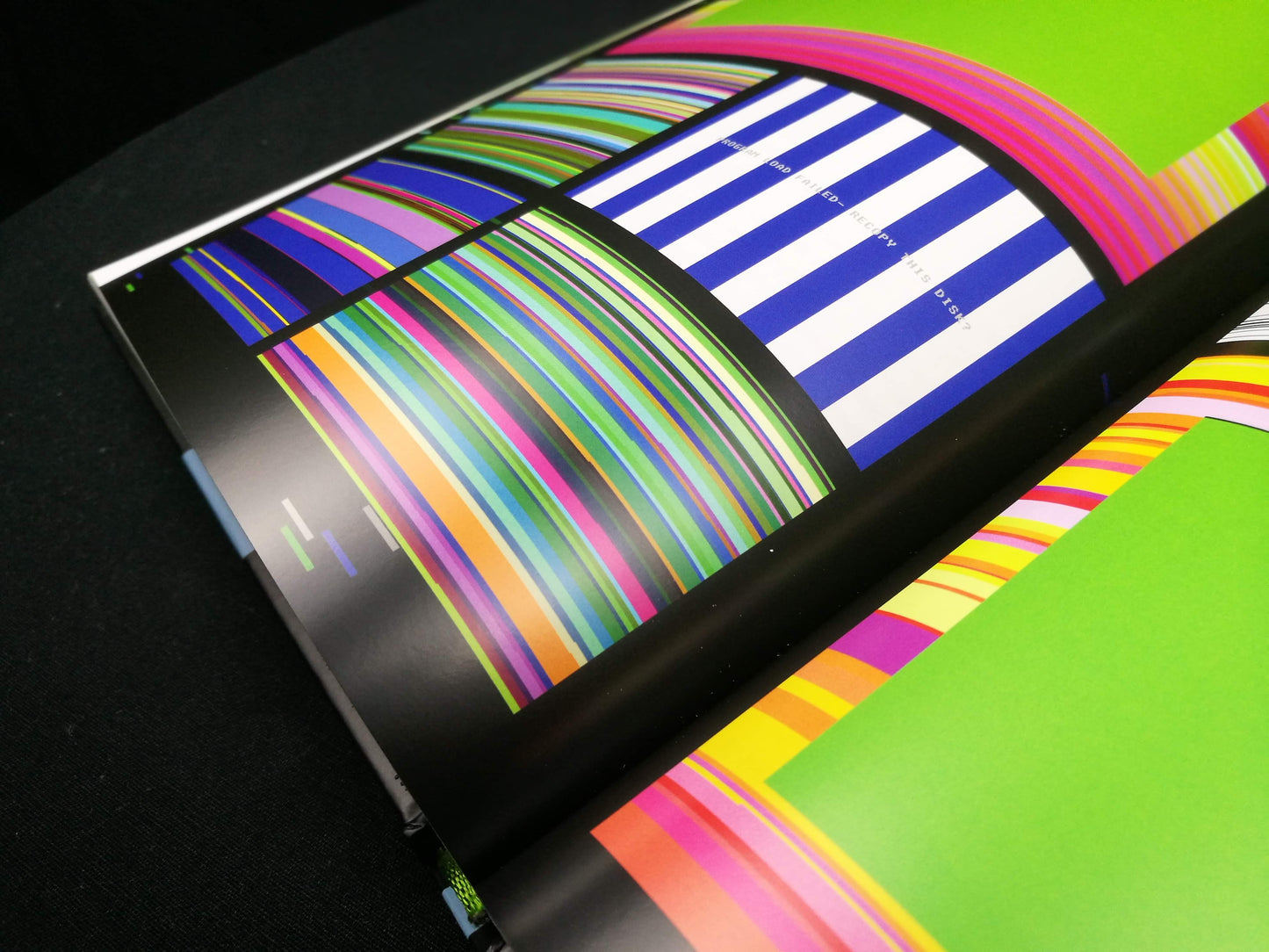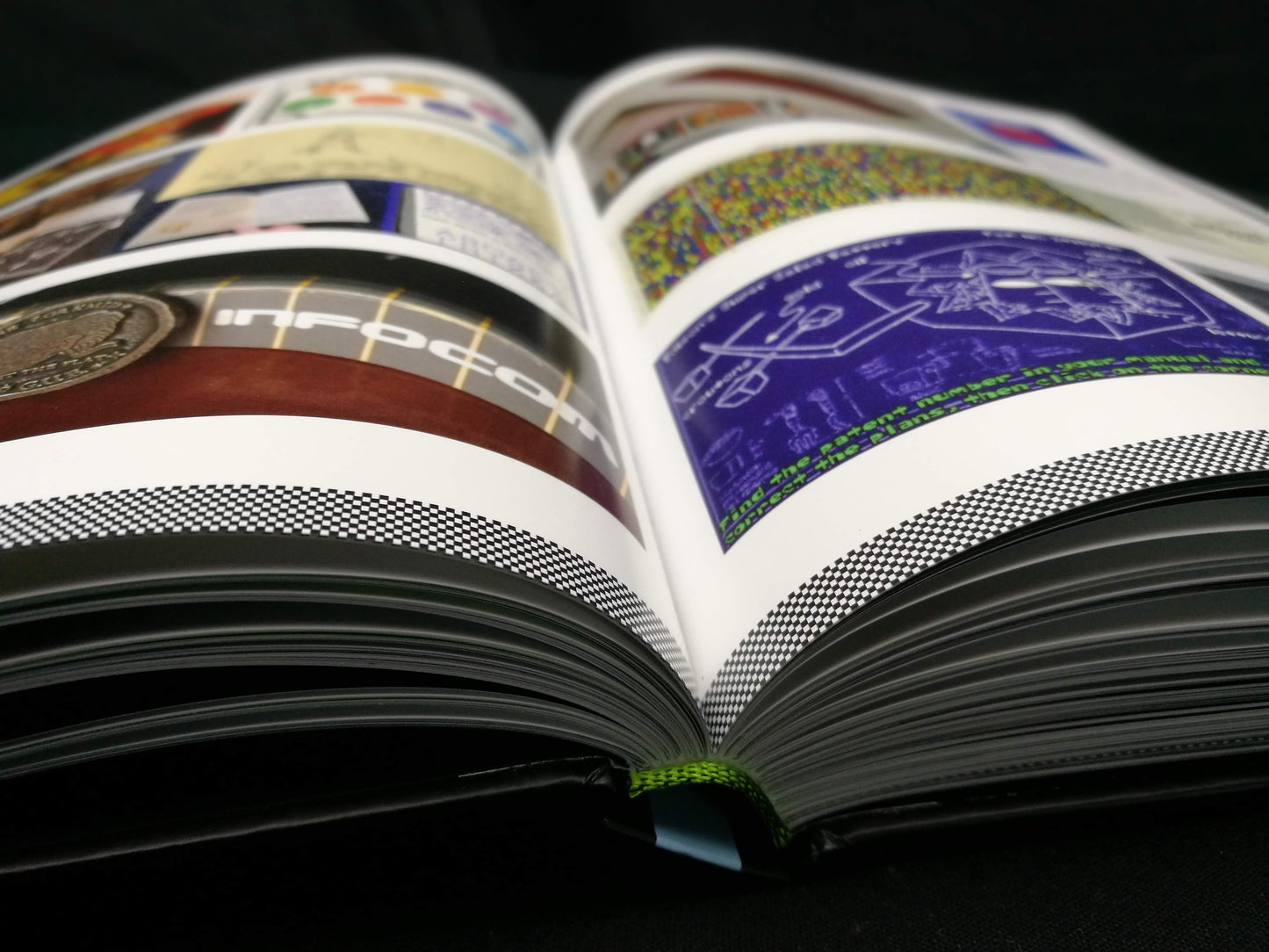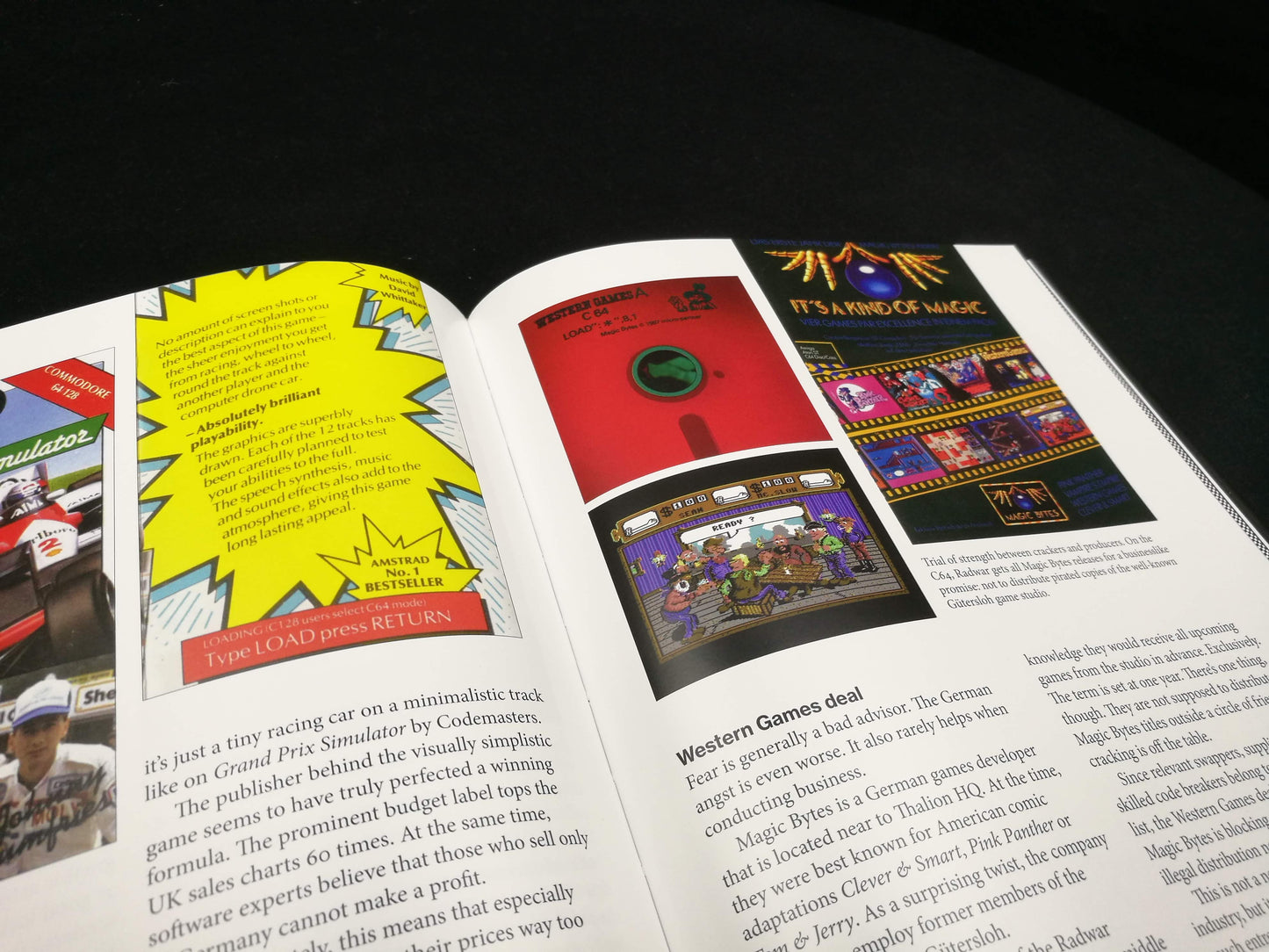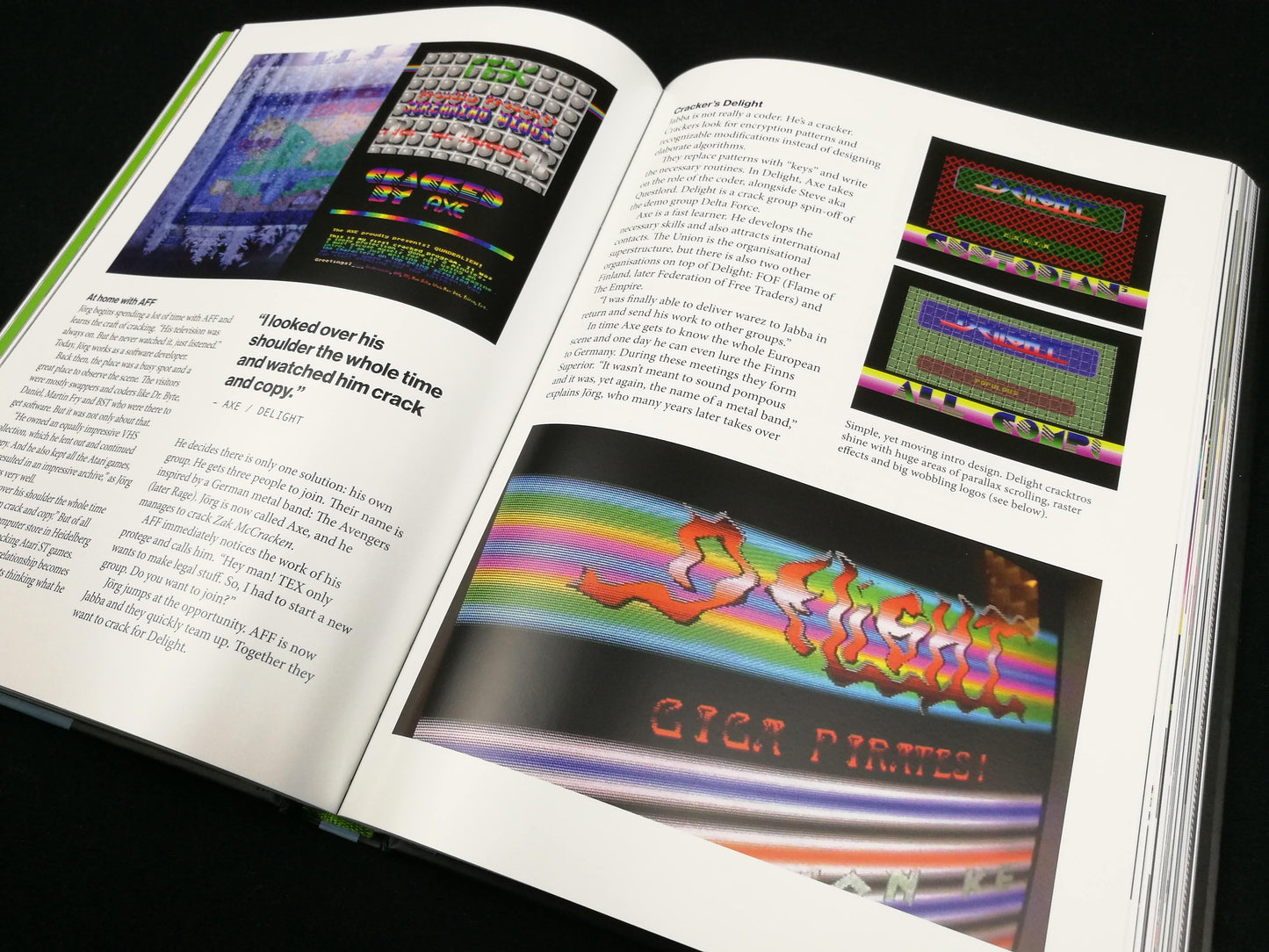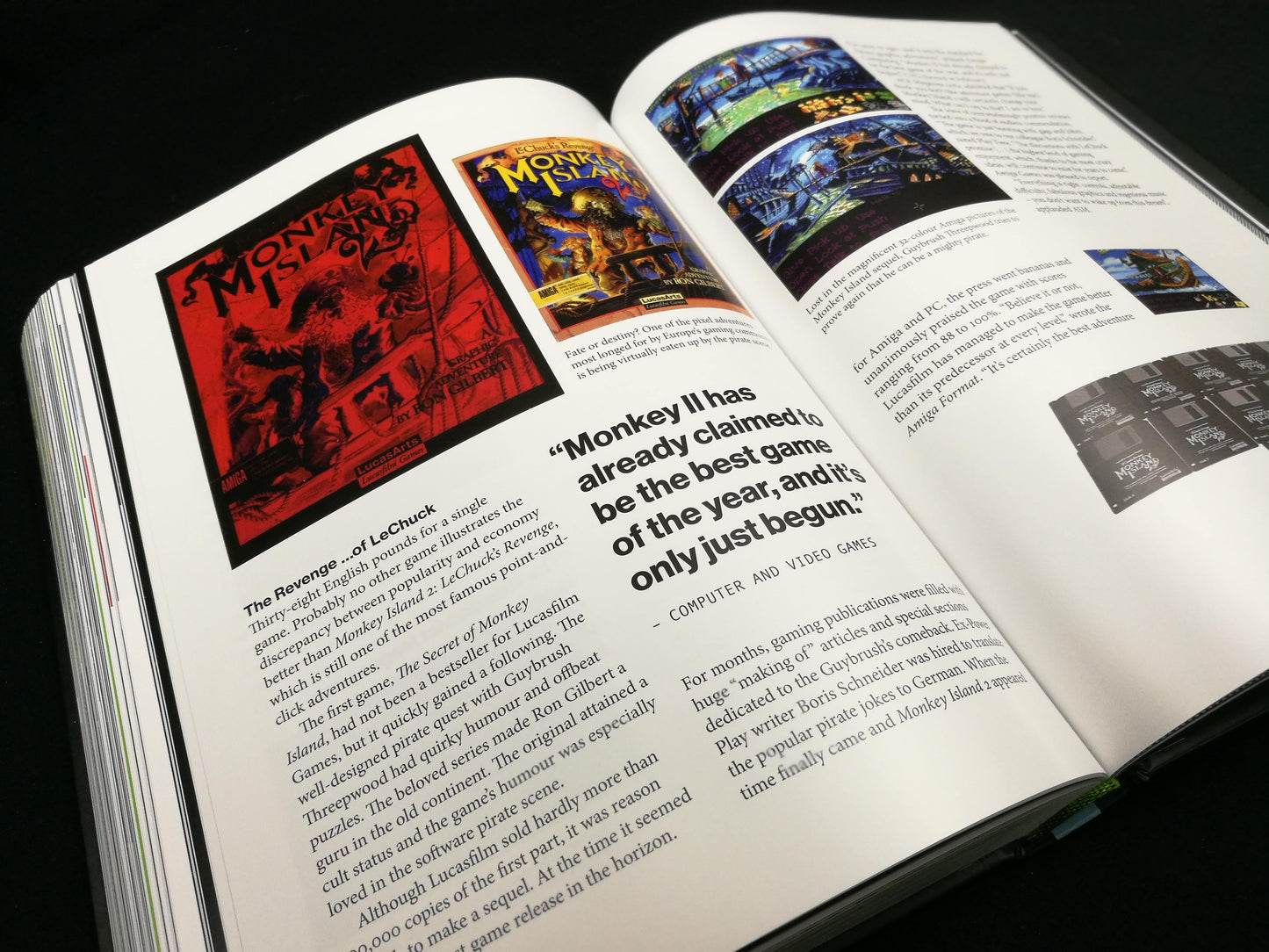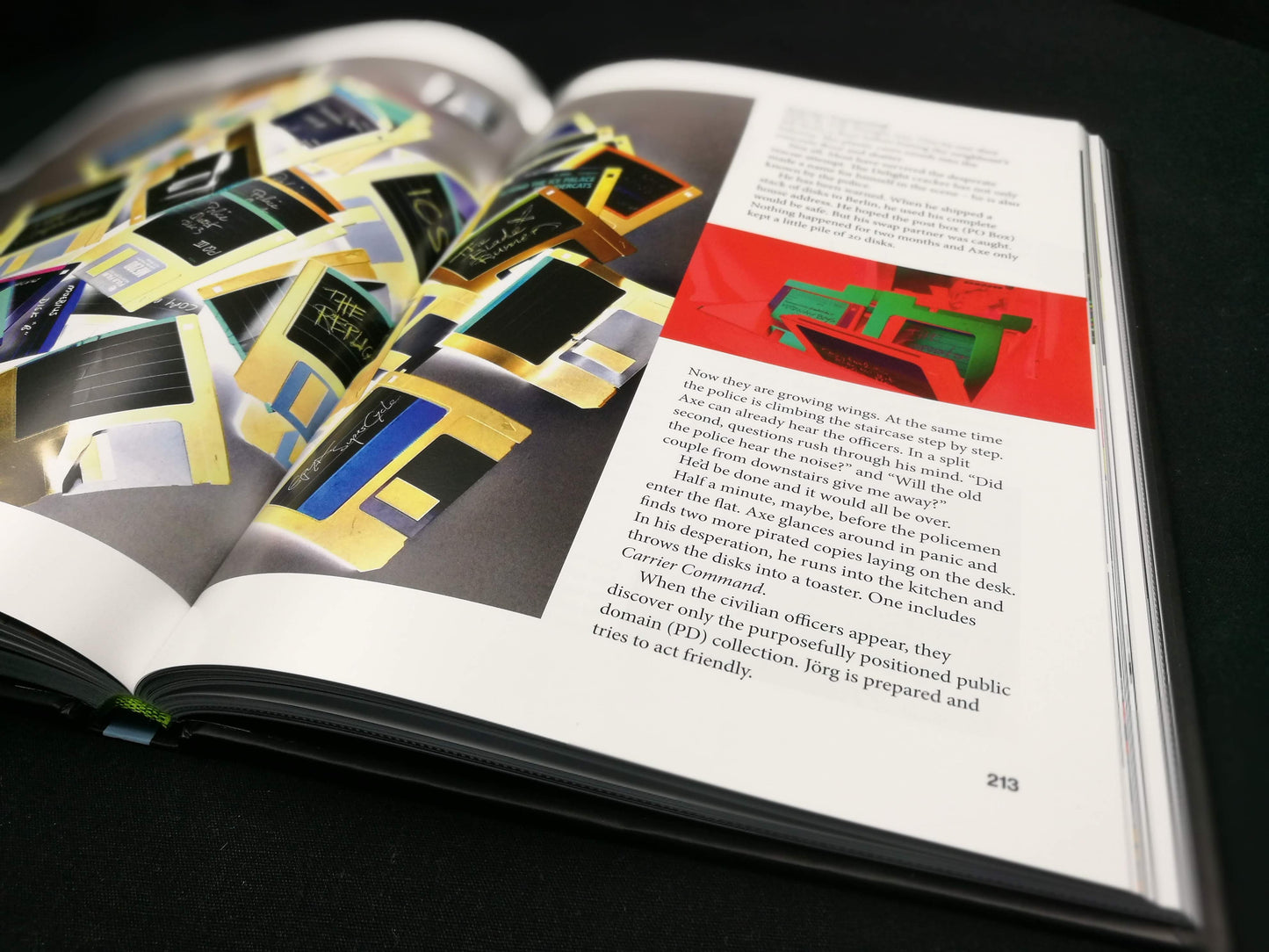 Awesome nostalgia trip with some real history
Awesome nostalgia trip with some real history
Amazing book covering the beginings with in depth information and details.
Great! The good old times come to live.
Greatest Book I've Read for a Long time. Awesome!!!
Beautiful Book
A beautiful book about a subject I was living as a kid. Highly recommended if you grew up with a Commodore 64, Amiga, or ST.
A walk down memory lane
Really fun to read, interessing stories from insiders, brought back memories of the "good old times"
Capture the unique spirit of the 80s gaming industry
CRACKERS takes a bold look into the valleys of the floppy disk trade in Europe. US game production cast its shadow ahead and a game began that not only the illegal scene used to its advantage.
Delivery Service
Free Shipping

Orders that exceed a certain value will be shipped to you free of charge. As we change this value from time to time, please try it at checkout. Valid worldwide.

Free Replacement

If your book is seriously damaged in transit or there is a delivery problem for which you are not responsible, we will cover the cost of another shipment.

Free Extras

We are delighted with every larger book delivery and, if possible, will gladly fill up your parcel with some cool premium gifts and little attentions.